Software Spotlight: Adobe Creative Cloud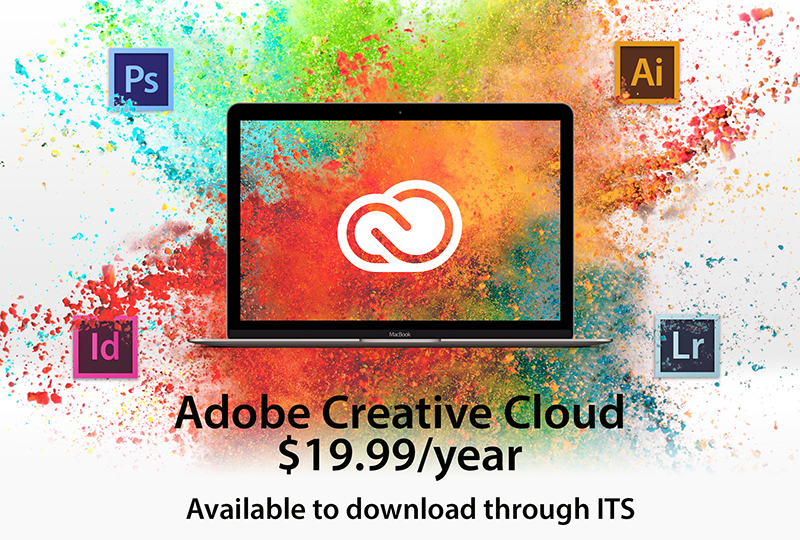 Adobe Creative Cloud is available for students to download from Information Technology Services (ITS).
Through CSUSB, Adobe Creative Cloud is only $19.99 a year for students! A regular subscription costs almost $300.
The software includes a collection of over 20 desktop and mobile apps including InDesign, Photoshop and Premiere Pro. 
The Creative Cloud Suite applications are developed for video editing, graphic design, photography, social media and much more! 
Adobe Creative Cloud allows students to expand their creativity and develop their design abilities. 
To download, go to the ITS software tab and click "Download Adobe Creative Cloud" and log into CSUSB. This will direct you OnTheHub, where you can add Adobe Creative Cloud to your cart and check out.