GenCyber at CSUSB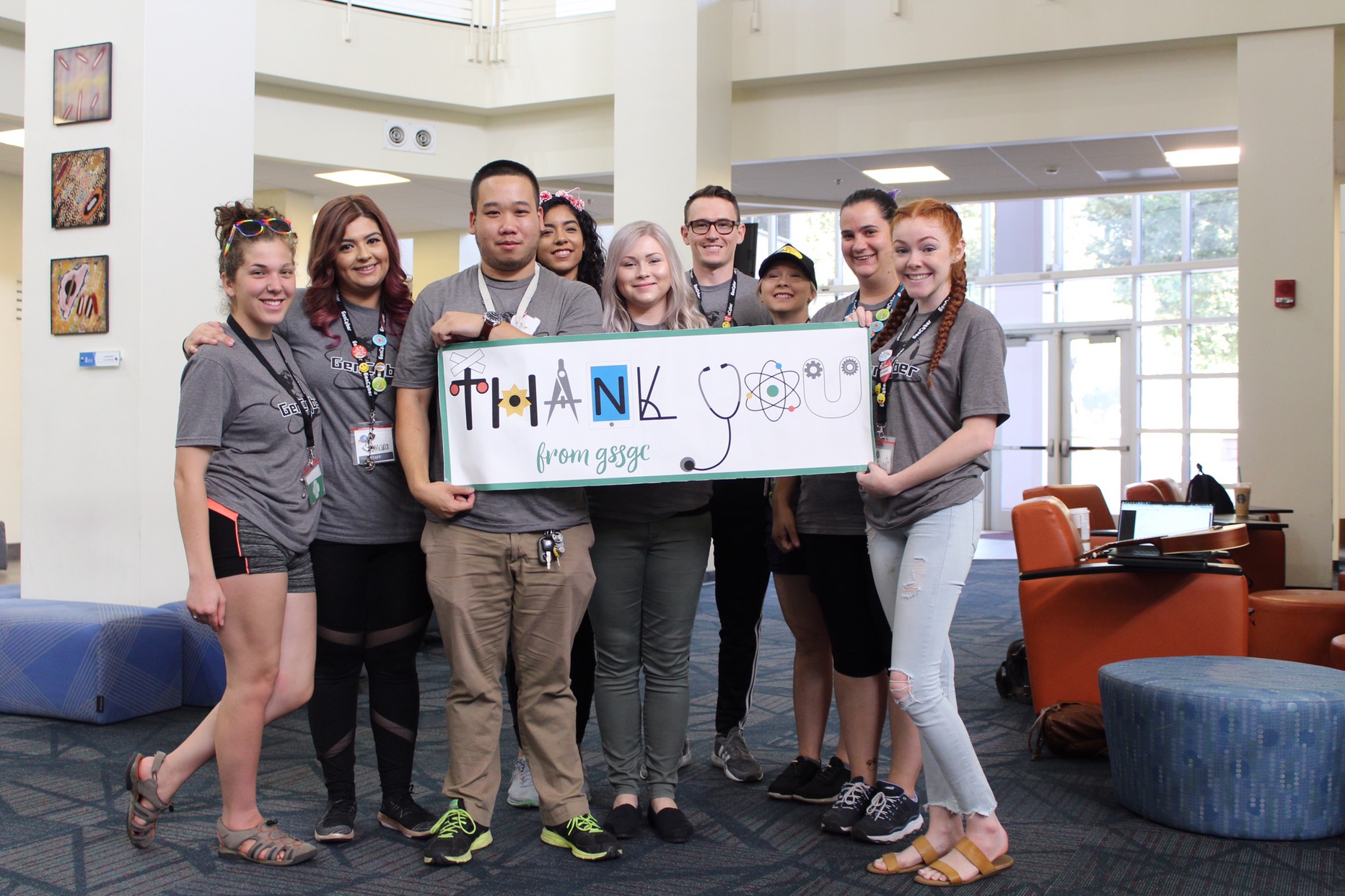 CSUSB's Jack H Brown College of Business and Public Administration Cybersecurity Center recently hosted it's 4th Annual GenCyber camp this past June 18th-22nd. This free cybersecurity summer program, held in partnership with the Girl Scouts of San Gorgonio Council, welcomed 250 girls from both middle and high schools in the surrounding area. Funded by a generous grant through the National Security Agency, the camp teaches safe online behavior, awareness of the cybersecurity field, and exposure to hands-on technology activities related to cybersecurity.
Students attended sessions taught by security professionals from Google, Facebook, Bank of America, Cisco, IBM, Northrup Grumman, and the Department of Homeland Security. Camp sessions included a drone obstacle course, programming micro-computers such as Arduinos and Raspberry Pis, an escape room, securing a web-page, rock climbing, a computer forensics challenge, and much more.
The camp depends heavily on CSUSB volunteers, which included 66 technology students completing more than 1,060 hours to host the 5-day camp successfully. Nationally, there are almost 200 GenCyber camps taking place this summer at different universities around the country funded by the NSA. Since 2015, CSUSB has hosted more than 1000 middle and high school girls attending this cybersecurity camp.
The GenCyber program is part of the Cybersecurity Center's larger outreach initiative to spread education and awareness about cybersecurity. This 2017/2018 academic year has seen a surge in volunteer activity with more than 160 CSUSB student volunteers completing 1377 hours (including camp hours) and serving 10,549 individuals in the surrounding two-county region.