Cybersecurity Program at CSUSB

The Cybersecurity (formerly IASM) program and it's cybersecurity focus has earned many accolades and certifications.
In 2009, the National Science Foundation (NSF) awarded CSUSB a 4 year grant called Scholarship for Service: CyberCorps. As one of approximately 30 schools nationwide, this program provides "full-ride" scholarships for CSUSB Cybersecurity students. This grant was recently renewed through 2017.
In 2011, CSUSB became a founding member of Cyberwatch West (official site), an NSF funded Advanced Technological Education center. As part of this work, CSUSB is charged with developing the Cybersecurity skills of faculty for the 13 western United States.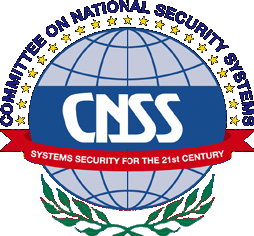 Our focus has been on developing student skills that meet the immediate needs of employers. Through our various partnerships we have created unique curriculum and programs that customize the skill set of our students. A graduate of our program may already have technical skills in Cisco, Linux, VMWare, Windows Servers, Oracle, SAP and ArcGIS. Aside from the technical skills, our students have a broad background focusing on project management, accounting, finance, economics, law, enterprise architecture, intelligence, supply chain, computer forensics, ERP systems, business intelligence, asset tracking and more. 
Academically the IASM program was designed to exceed the requirements of the Center or Academic Excellence standards as set forth by DHS. As per the CAE standards, our program is certified by the Committee on National Security Systems Standards (CNSS) in 4011 (Infosec) and 4012 (Senior Systems Manager). In order to maximize the applied educational experience, our IASM students are required to complete hands-on cyber defense exercises (Red team, blue team) as well as applied field work projects woven into the curriculum.
The Campus
Cal State San Bernardino has been named as one of the best universities in the United States by the Princeton Review and Forbes, two of the nation's leading educational services companies.
The selection of CSUSB to the "Best of the West" section of the Princeton Review's "2015 Best Colleges: Region by Region" marks the 11th straight year that the university has made the company's list, which ranks 123 institutions of higher learning, including  six other campuses within the California State University system.
In the 2014 Forbes ranking of "America's Top Colleges," Cal State San Bernardino was named to the list for the fifth consecutive year. The Forbes list ranks the top 650 of all colleges and universities in the United States, measuring the top 20 percent of all U.S. undergraduate institutions. CSUSB also ranked among Forbes' top institutions in the West, as well as among the top four-year public institutions in the country.