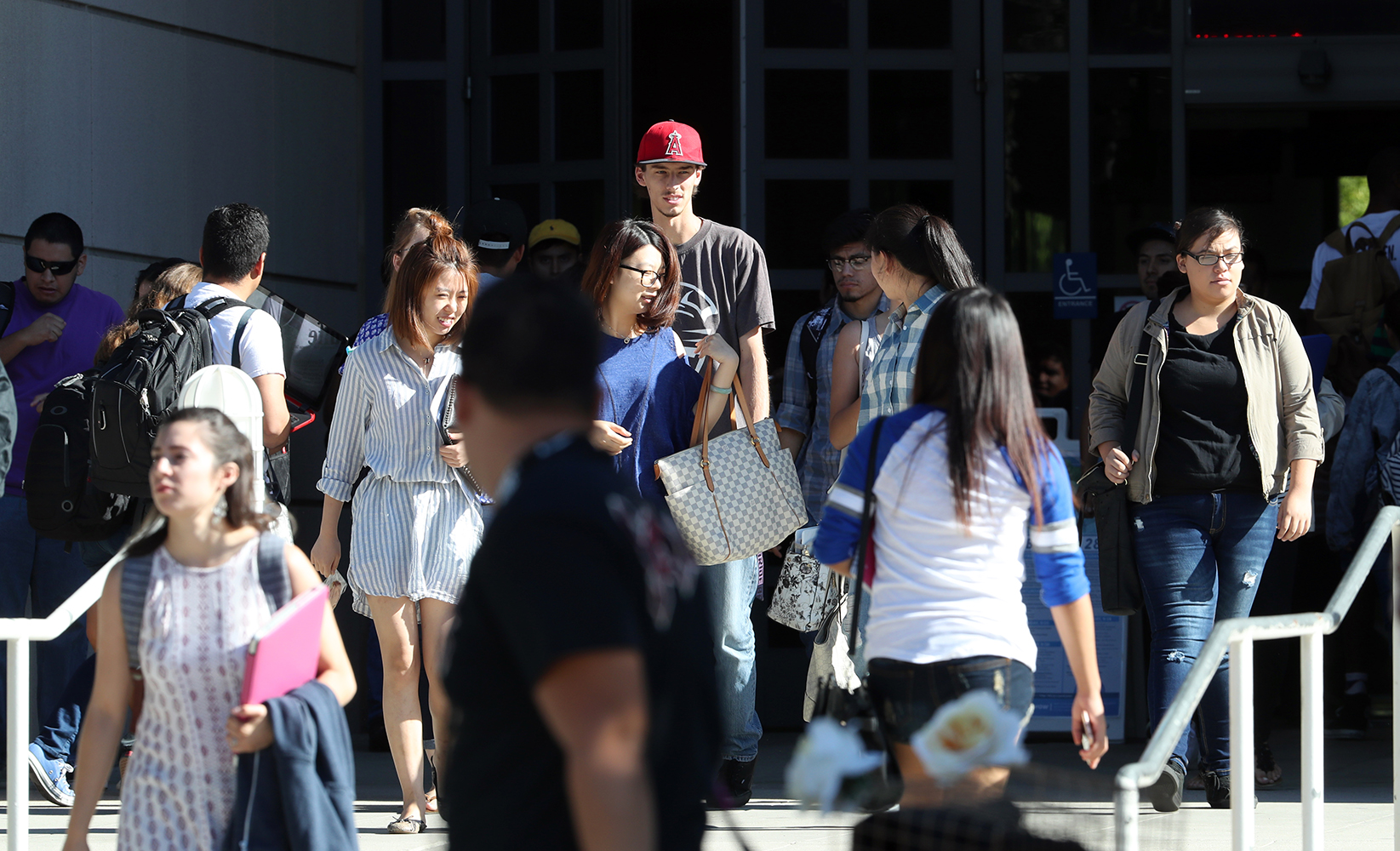 Becoming A Net Zero Waste Campus 
On our path to becoming waste-free, San Bernardino and Palm Desert will divert all materials from entering the landfill and reuse them as a beneficial resource through reuse, composting, recycling, or other means. CSUSB makes every effort to get to zero waste by reducing the use of virgin products, increasing recycling efforts, and reusing items. Check out just a few initiatives that we have in place on our quest toward zero waste: 
More than 90% of the construction and demolition waste associated with the Center for Global Innovation project was diverted from the landfill. 
Procurement reported that 66% of items purchased by the University in fiscal year 2016/17 were from recycled content. Together, we can increase this number. The CSU system uses its purchasing power to support the recycling manufacturing industry and lower the demand for products made from virgin resources.  
Printing Services uses at least 30% recycled content for all paper products. They recycled more than 74,000 pounds of paper and old books in 2018. Ask about their waste reduction options for banners when you plan your next event! 
CSUSB has invested in pairing outdoor recycling bins with trash cans on campus to increase and encourage recycling. The recycling bins labeled only for bottles and cans provide funding for sustainable programs. The Solid Waste Working Group is creating steps to streamline waste operations toward zero waste.     
Organic recycling or composting bins capture food waste from commercial food establishments. The Food Recovery and Waste Working Group is putting together a process to minimize food waste and redistribute leftover food. Students and IT have collaborated to develop a food recovery app through MyCoyote that is in beta-testing.  
By making small steps, we can make a big difference for the future. In time, our small changes will collectively reduce the number of single-use products and waste on campus and no longer send refuse to landfills. You can help by adopting the daily habit of sorting materials into the proper recycling, waste, and composting (organic recycling) containers. Without proper sorting materials will most likely enter the landfill. 
Here is a table to follow:

| Landfill  | Recycling | Organic Recycling (Composting)  |
| --- | --- | --- |
| Styrofoam  | Metal  | Food  |
| Wrappers   | Glass  | Food-soiled Paper  |
| Juice Boxes  | Paper   |   |
| Plastic Bags  | Cardboard  |   |
| Plastic Utensils  | Plastic Containers  |   |
Did you know: Disposing a regular trash bin is approximately three times the cost of disposing a recycling bin on campus waste? Landfill diversion will provide financial savings for our school. It will also reduce the need for more neighborhoods to experience smells, sights and property devaluation associated with landfills.
If you see something, say something. If you notice a space on campus that seems to attract a collection of trash build up, tell us! Send an email to Resilient@csusb.edu and include: the time, date, location, or a timestamp picture of the issue.