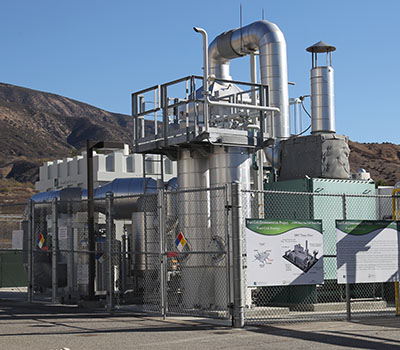 Energy Efficiency
Californians have one of the lowest per person energy uses because of bold energy laws. The state has invested in large amounts of renewable power such as solar, wind, geothermal and biomass. CSUSB does its part through renewable energy generation, efficiencies and conservation, and we plan to do more! In addition, CSUSB is committed to working with our utilities and exploring partnerships to reduce our dependency on fossil fuels. Energy efficiency and managing utilities costs has been a priority for the CSU for more than 40 years.    
Our main source of energy is from electricity and natural gas wo me must be aggressive to meet our energy goal. Significantly increasing our use of renewable energy, being more efficient and continuing to conserve will put us on a path toward net zero energy.
Did you know ? 
Energy is billed in kilowatt-hour. The cost of a kilowatt per hour changes based on the hour, season or the amount of energy used.
Renewable Energy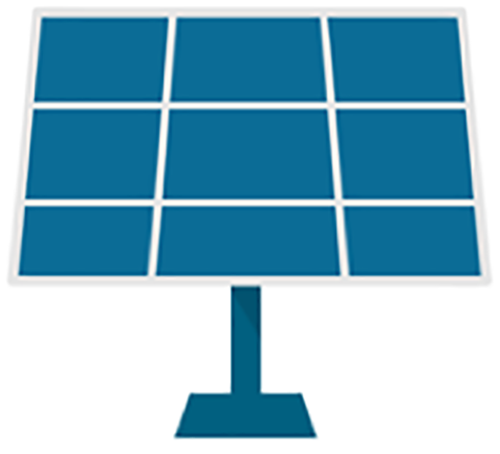 The San Bernardino campus has four solar photovoltaic (PV) systems that convert light into clean electricity. The College of Education, Health & Physical Education Complex, and Physical Education building have PVs on their roofs. CSUSB's 3.5-acre ground solar farm produces enough electricity to power more than 100 houses a day! In FY 2018-19 they generated 1,738 megawatt-hours from its photovoltaic arrays. This is about the same electricity demand of the Palm Desert Campus.   
We are supporting healthier communities by generating renewable energy on our campus.  CSUSB is also actively exploring additional renewable energy options to get closer to its goal of net-zero energy. 
Conservation

CSUSB adjusts cooling operations in the SB Central Plant to use less energy. For instance, the water that is used to provide condition air is chilled late at night to take advantage of cooler outdoor temperatures and the lower price of electricity. This water is stored in Thermal Energy Storage tanks which insulates the water throughout the next day. Water levels are watched so if additional cool water is needed the chillers can be turned on outside of the peak demand time for electricity. 
Heating, cooling and other systems are on schedules so energy levels are adjusted based on use. Outdoor lighting and new buildings have LED lighting to conserve energy, too.
Efficiency
Through a joint venture with Southern California Edison, CSUSB built a 1.4 MW molten carbonate fuel cell power plant that is merged with the campus' central plant. The fuel cell creates electricity for the grid and the waste heat is captured and sent to the Central Plant to help heat water. The amount of excess heat is generally enough to fully cover the heating of our domestic hot water during the summer.   
The Energy Working group is focusing on connecting the rest of the utility meters to the Central Plant's building automation system. They are also providing guidance for the energy information system installation. Energy use will be monitored and adjusted in real-time once the projects are completed.