Legacy: Former Students of Don Woodford
Exhibition has closed
Professor Emeritus of Painting in the Department of Art and Design, Don Woodford began his academic career at California State University, San Bernardino in 1972. After he retired in 2001, he continued to teach studio painting courses for two academic years.
During his long tenure at CSUSB, Woodford trained, inspired, and mentored many students who later became accomplished artists and educators. Today, eight of Woodford's former students present their own work along the work of their highly respected and beloved Professor, in a separate exhibition entitled LEGACY: Former Students of Don Woodford. The exhibition features Erik Greene, Sonja Oh Kim, Kerry Kugelman, Stevie Love, Randy McCoy, Sharon Suhovy, Donna Morin, and Oliver Sutter.  
Questions, please email raffma@csusb.edu or call (909) 537-7373
Soonja Oh Kim
Two Figures - F & F5; diptych, 1998
Aluminum, muriatic acid and ink
RAFFMA Permanent Collection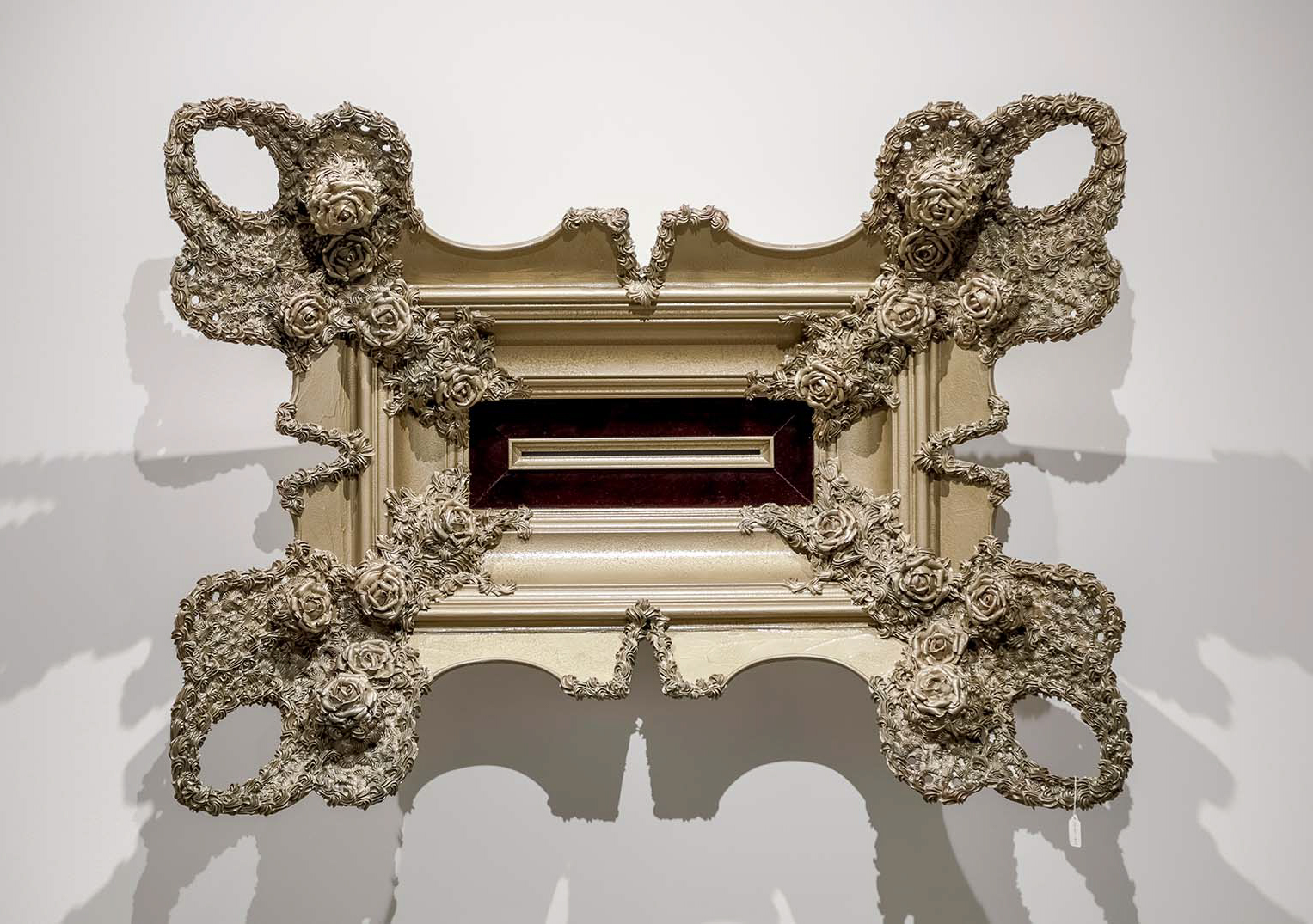 Sharon Suhovy VanderMeiden
Twenty Roses, 1999
Acrylic gel on wood, enamel
RAFFMA Permanent Collection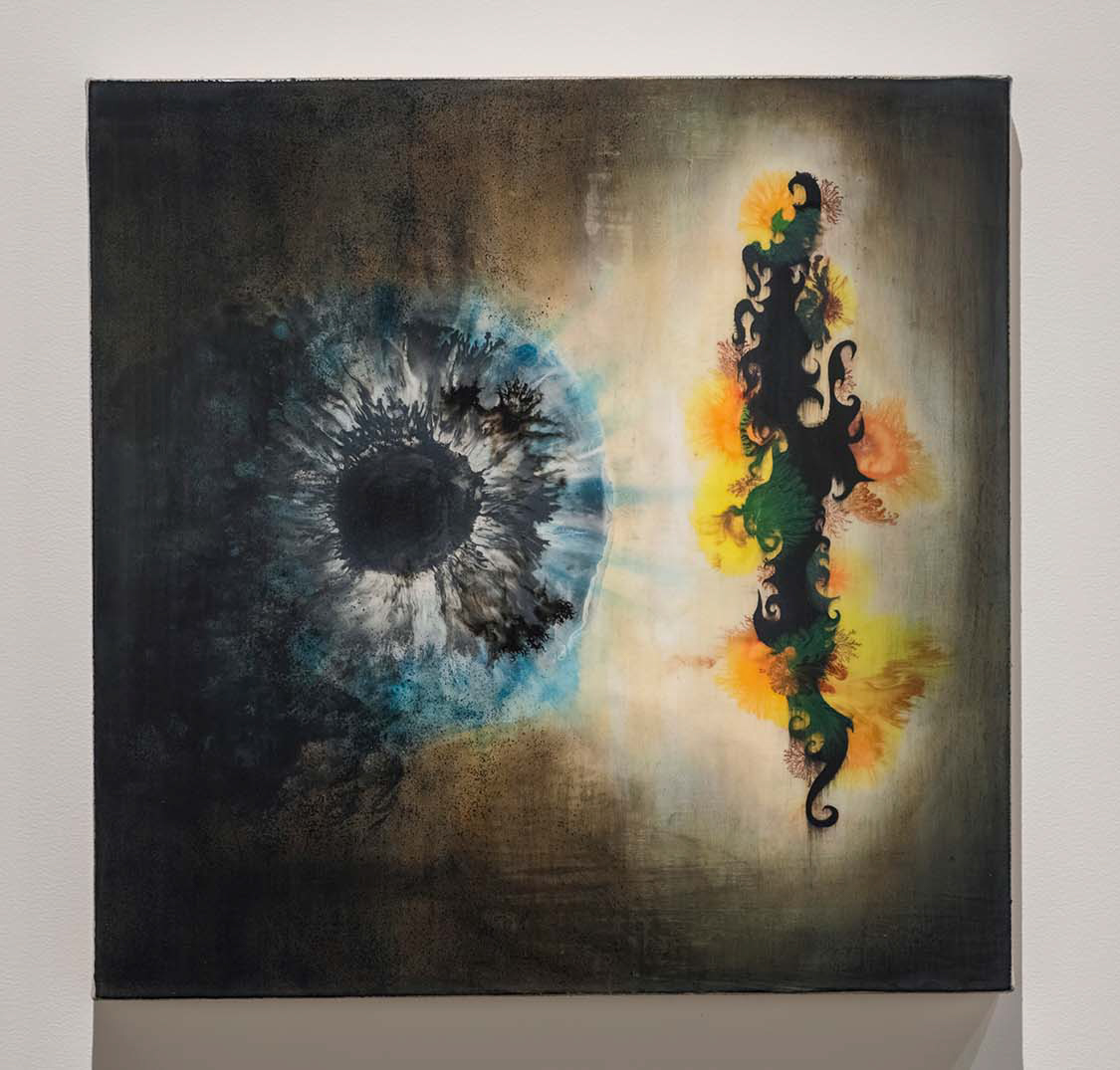 Kerry Kugelman
The Hierophant's Dilemma, 2021
Acrylic, ink, charcoal on canvas over panel.
Courtesy of the artist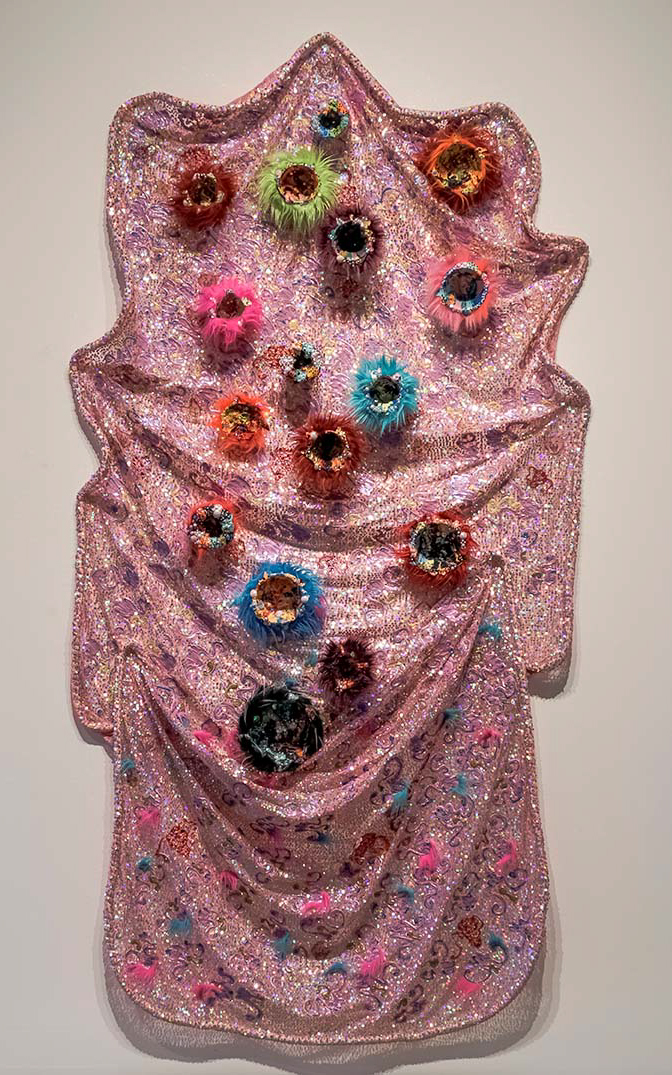 Stevie Love
Sixteen Girlfriends, 2022
Acrylic paint, faux fur, gems, fabric
Courtesy of the artist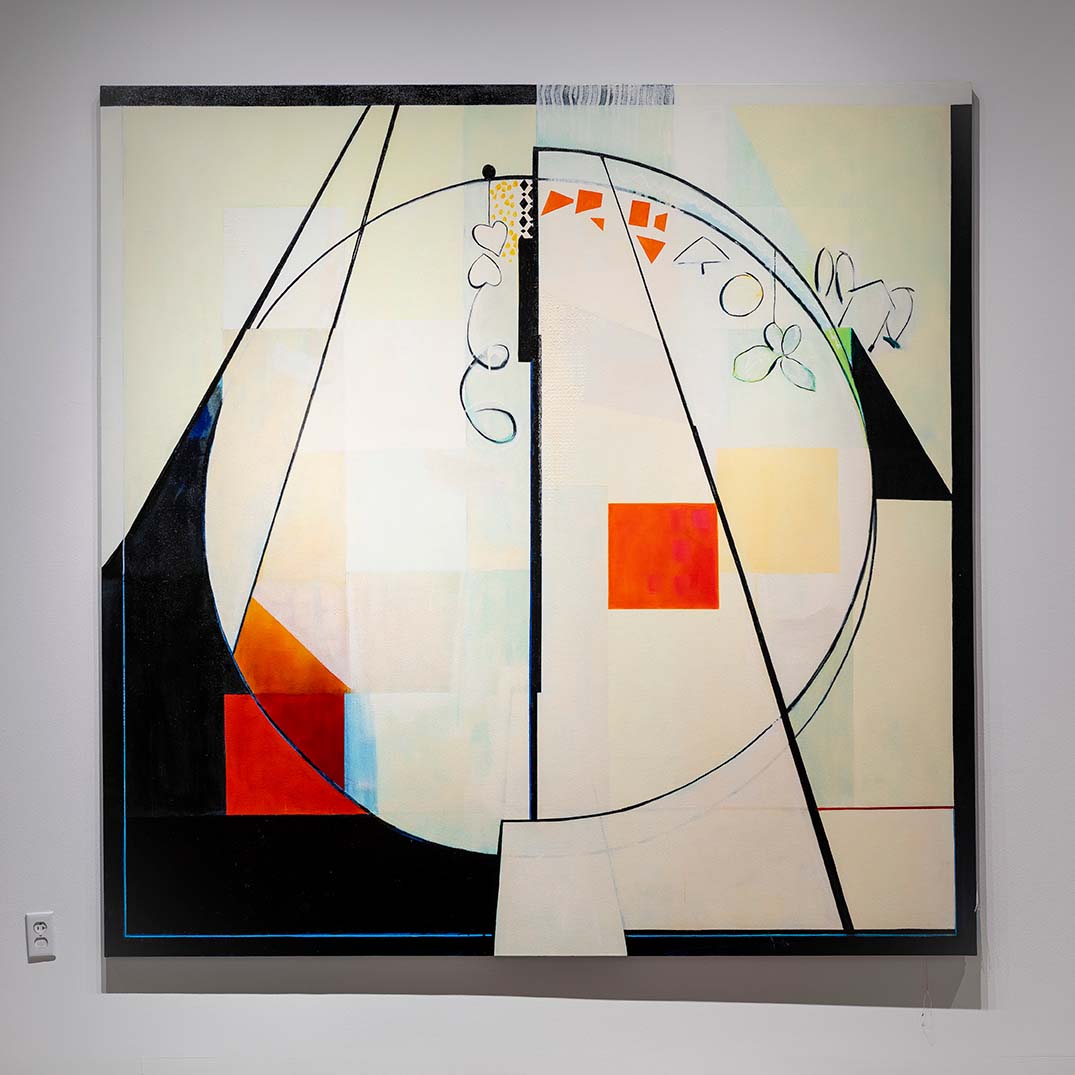 Donna Morin
Giving and Receiving, 2021
Oil on canvas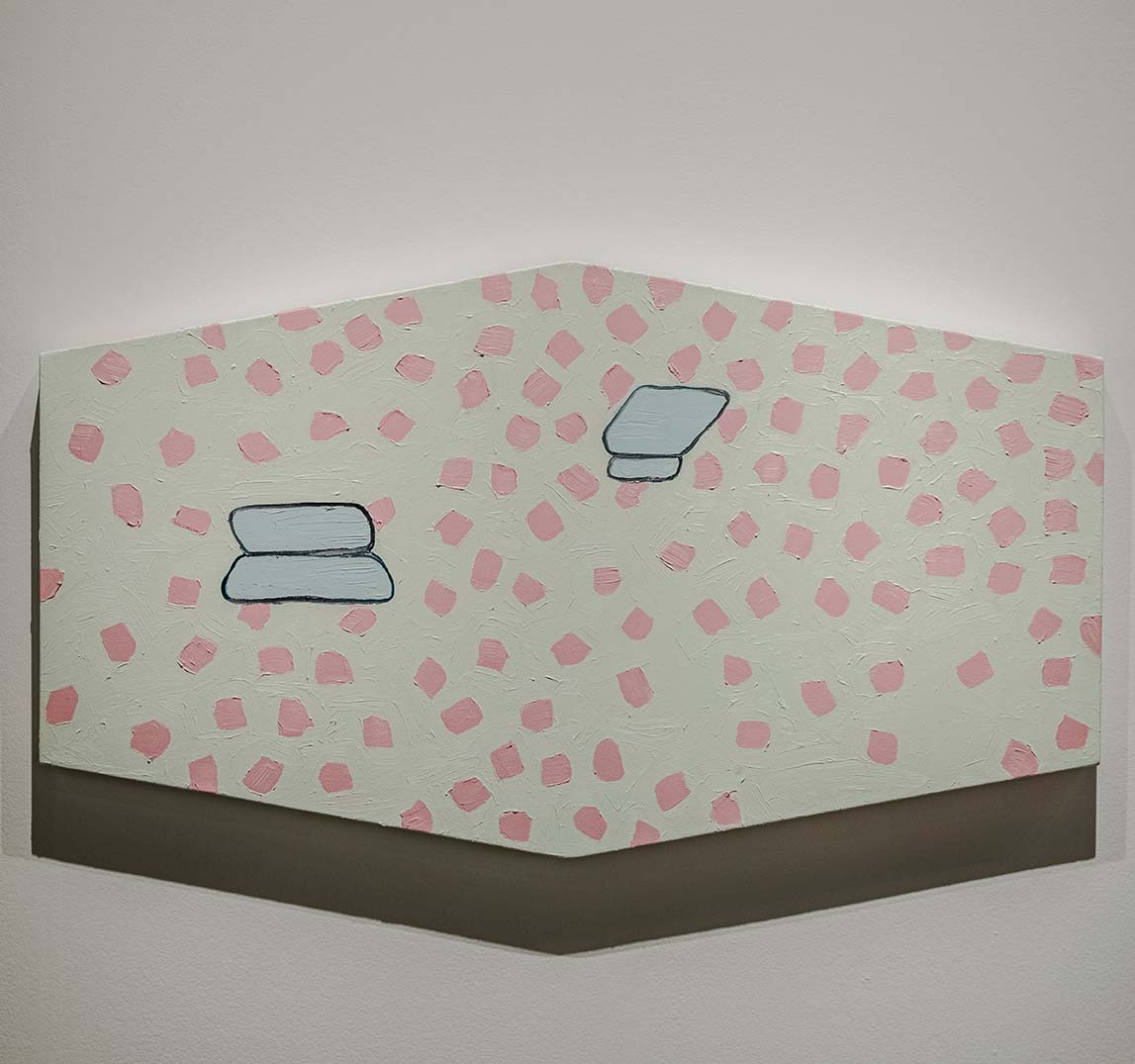 Oliver Sutter
Sierra Ink 4, 2021
on canvas
Courtesy of the artist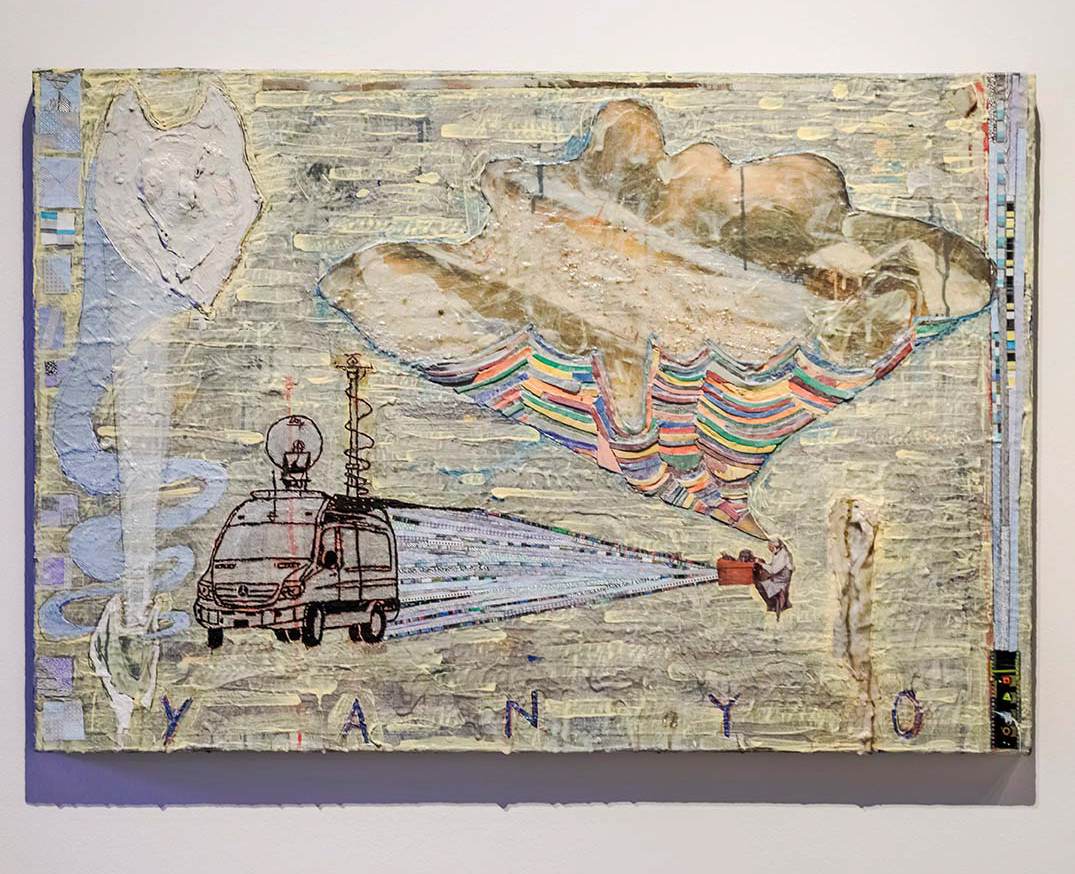 Randy McCoy
Yanyo, 2021
Acrylic, oil and collage
Courtesy of the artist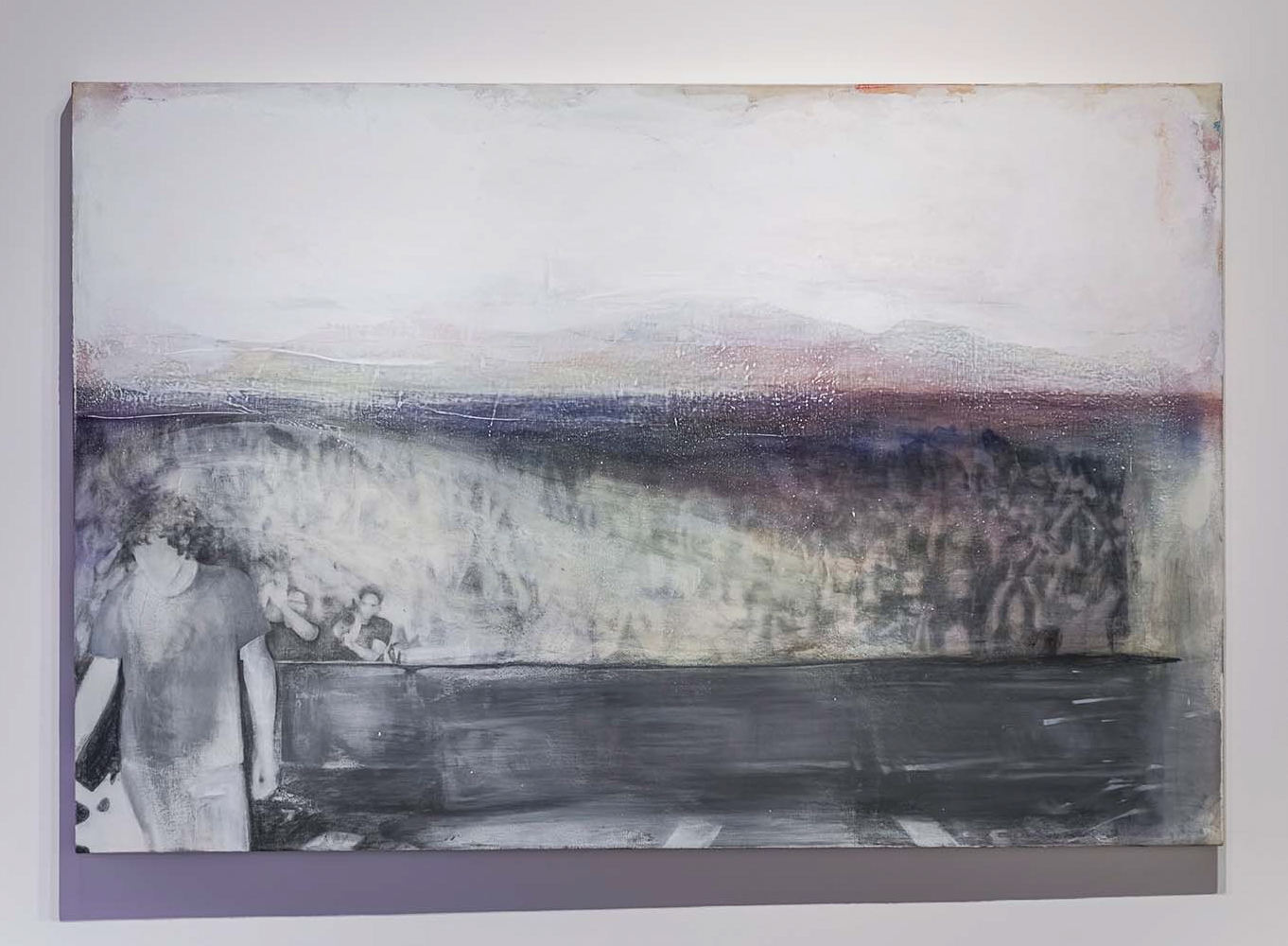 Erik Greene
Sane Scape, 2022
Acrylic and graphite on canvas