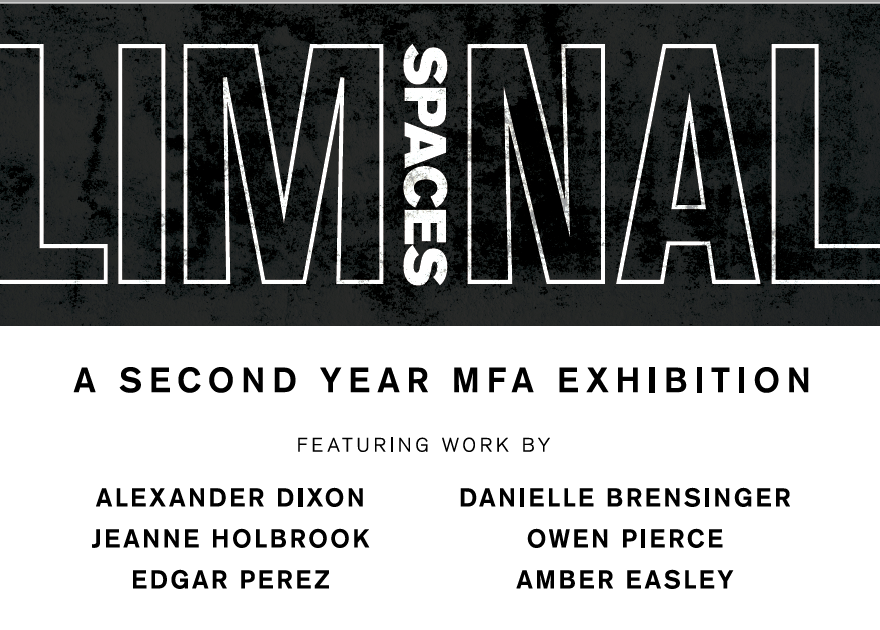 Spring 2022
Second-Year MFA Student Exhibition: Liminal Spaces
On Display: February 7-19, 2022
Featuring Work by: Alexander Dixon, Jeanne Holbrook, Edgar Perez, Danielle Brensinger, Owen Pierce, Amber Easley
Liminal Spaces features works presented by six students in the Master of Fine Arts program collectively at the halfway point of their degree. Defined in a multitude of ways, a threshold, a moment of transition, or in between, a liminal space is the precipice between two realities. Via glass, painting and mixed media, each artist examines their personal states of transition and the unique combined theories of tension and nostalgia. Some focus on how the viewer confronts the space, whereas others focus on how we internalize the liminal. Revealing moments in each of these artist's work expose both internal and external emotional and psychological states. At times a state of transition can be uncomfortable, but can also reveal a catalyst for change, a moment of becoming. Liminal Spaces invites exploration and reflection of these spaces filled with the potential for transformation.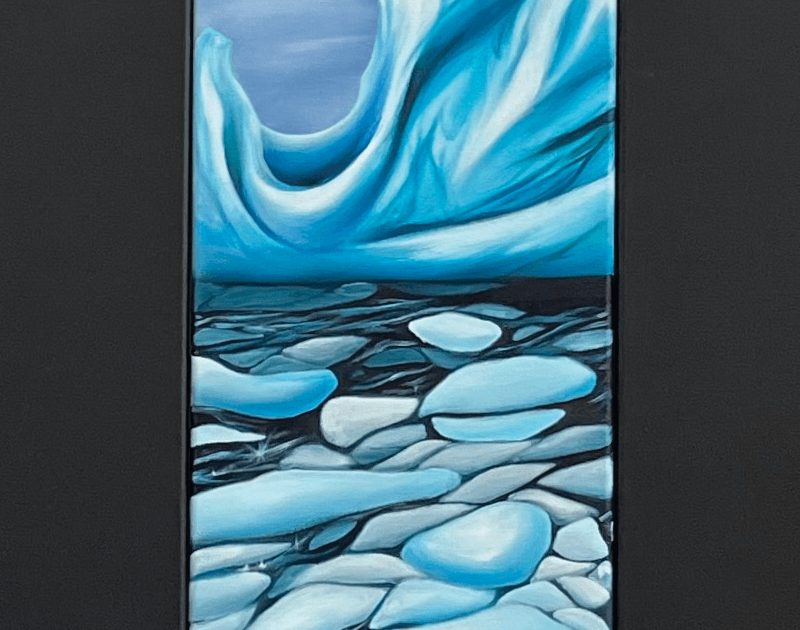 MFA Solo Show #1 - Melissa Medina: 100 Seconds to Midnight
Opening Reception: Thursday, March 3, 2022 at 3 - 5 p.m.
On Display: March 3-9, 2022
Medina's MFA Thesis exhibition 100 Seconds to Midnight, examines several global factors surrounding the concept of the Doomsday Clock that was first introduced by the Bulletin of Atomic Scientists in 1947. The paintings featured in this exhibition consider the effects of nuclear weapons, climate change, and other disruptive sources. Medina's work critiques the history of violence and power of the US military and considers the global violence of ecocriticism and slow violence, while inviting the viewer to reflect on the destructive nature of humanity.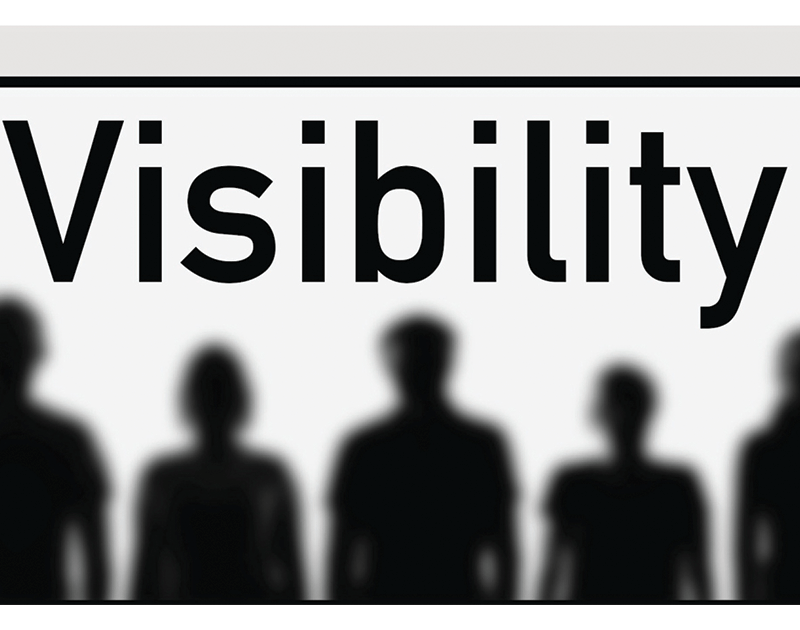 MFA Solo Show #2 - Jamie Valdez: Visibility
Opening Reception: Thursday, March 17, 2022 at 4 - 6 p.m.
On Display: March 17-23, 2022
Visibility will be a full immersion installation that will allow the spectators to be part of the exhibition. Using projectors, the spectators will actually be the work on the walls, creating moving shadows throughout the gallery. This will give the space that is historically dominated by white men a diverse and fluid, more inclusive experience for all participants.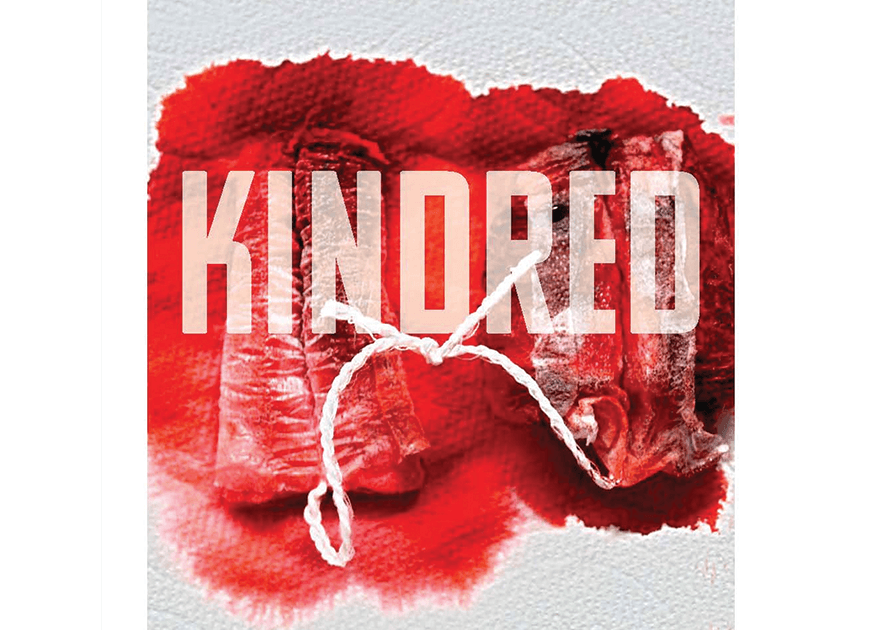 MFA Solo Show #3 - Marlee Uggen: Kindred

Closing Reception: Saturday, April 9, 2022 at 5 - 7 p.m.
On Display: April 4-9, 2022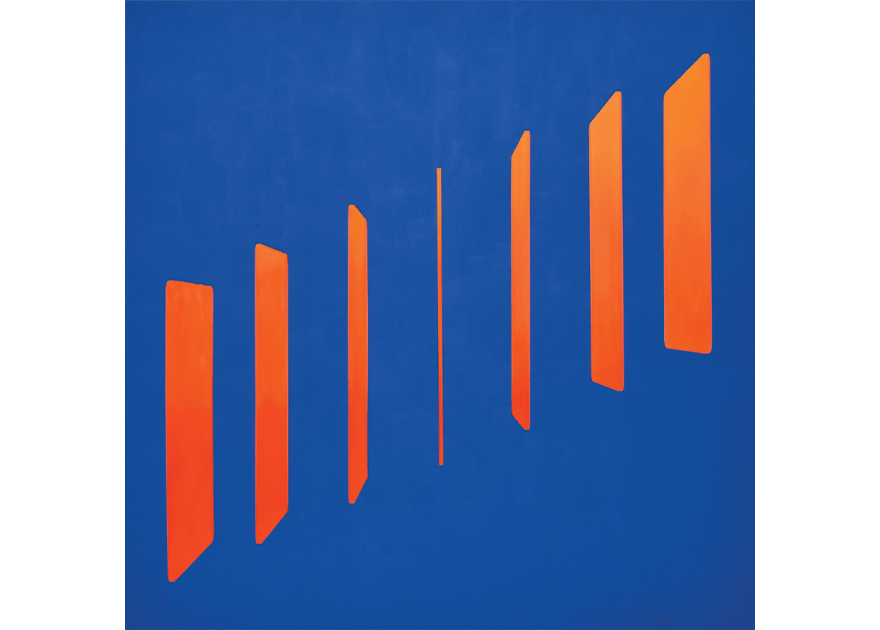 MFA Solo Show #4 - Melanie Asalde-Smith: FUTURE PROOF
Opening Reception: Thursday, April 14, 2022 at 4 - 6 p.m.
On Display: April 14-20, 2022
Driven by color, light and space, Asalde-Smith's work warps its environment through the illusion of illumination and dimension, and invites viewers to lose themselves in the real and unreal. An exploration of technology and perception in our present time, Asalde-Smith's work looks towards the future with a precarious mixture of hope and anxiety.