Out of the Muse: Don Woodford
Formalist without Formula: Don Woodford Selected Works 1972-2022
Exhibition has closed
Professor Emeritus of Painting in the Department of Art and Design, Don Woodford began his academic career at California State University, San Bernardino in 1972. After he retired in 2001, he continued to teach studio painting courses for two academic years. 
An artist, educator, curator, and collector, Don Woodford has an extensive and rich knowledge of art, both historical and contemporary, supported by an outstanding visual sensitivity and highly admirable esthetic proficiency. In his long career, Woodford has mastered collage and painting techniques, experimenting in both two- and three-dimensional abstract forms. According to Tom McGovern's recent essay to be published in conjunction with the exhibition, "Don's oeuvre is remarkably consistent, with form and color being its primary concerns, and without repetition. If I had to categorize him, it would certainly be as a formalist, and knowing that his methodology is highly intuitive, it is obvious that there is no formula from which he works. Don is an artist's artist, someone with a clear vision, amazing work ethic and deep knowledge of history, all of which inform his art."
Our exhibition presents a selection of Don Woodford's diverse body work encompassing a period of five decades. During that time, the language and form of Woodford's uniquely personal art have evolved multiple times, often inspired by places and place-related experiences, each influencing a new body of work, introducing fresh formal solutions and subtle stylistic nuances.
"I enjoyed my years at the university a great deal…," Woodford fondly recalls. "When I was searching for a teaching position," he adds, "I only considered working at schools in Southern California because I felt then and still feel that there is a wonderful creative energy within the art community here. If I could magically have the opportunity it to do over again, I would jump at the chance".
Questions, please email raffma@csusb.edu or call (909) 537-7373
Don Woodford
Script, 1998
Acrylic on panel
RAFFMA Permanent Collection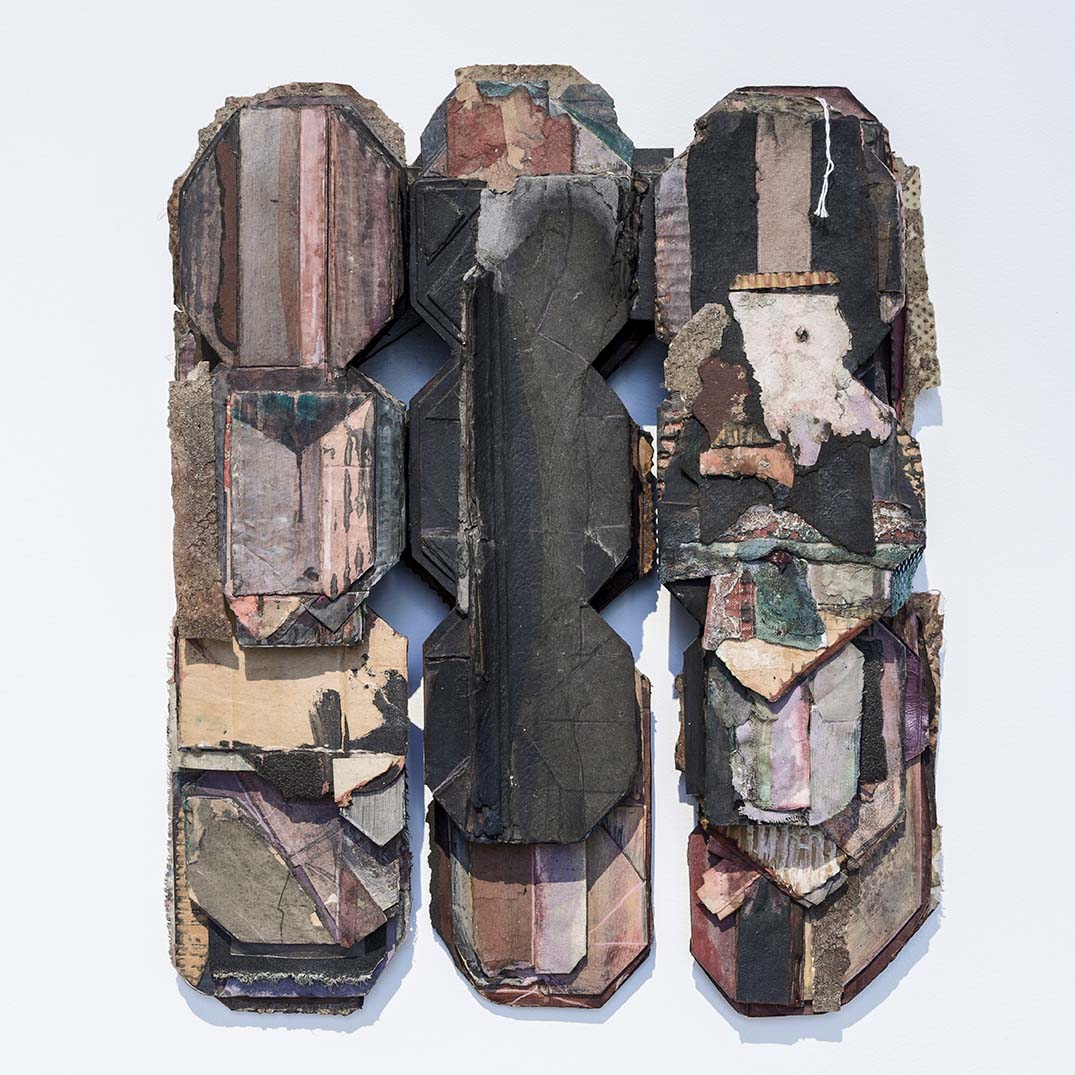 Don Woodford
The Three Graces, 1979
Mixed media
RAFFMA Permanent Collection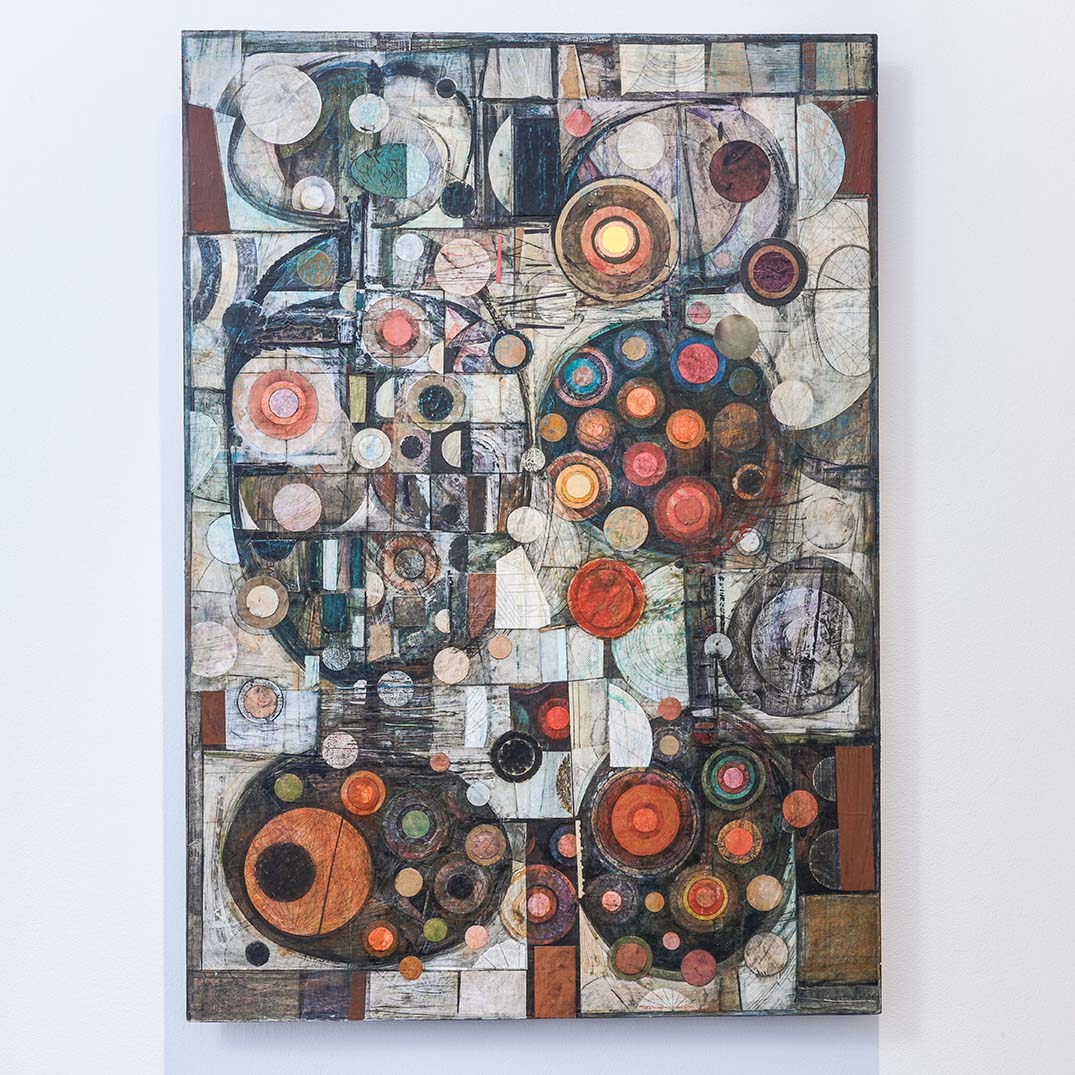 Don Woodford
Double Portrait, 2004
Acrylic and paper collage on panel
RAFFMA Permanent Collection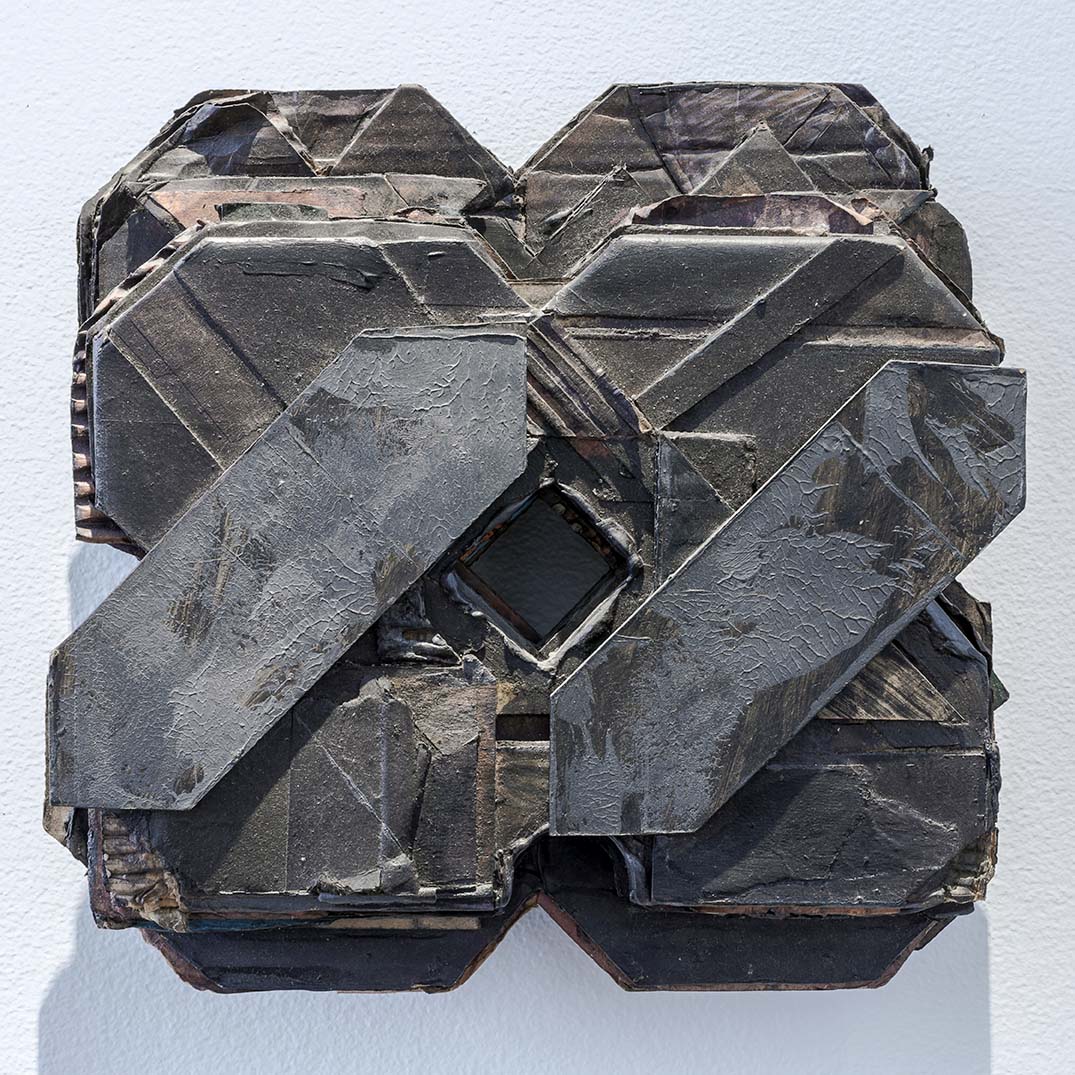 Don Woodford
Cipher, 1979
Acrylic and cardboard
RAFFMA Permanent Collection
Don Woodford
Queen of Hearts, 2018
Acrylic and paper collage on panel
Courtesy of the artist
Don Woodford
Prehistoric Floor Plan, Malta, 2000
Acrylic and paper collage on panel
Courtesy of the artist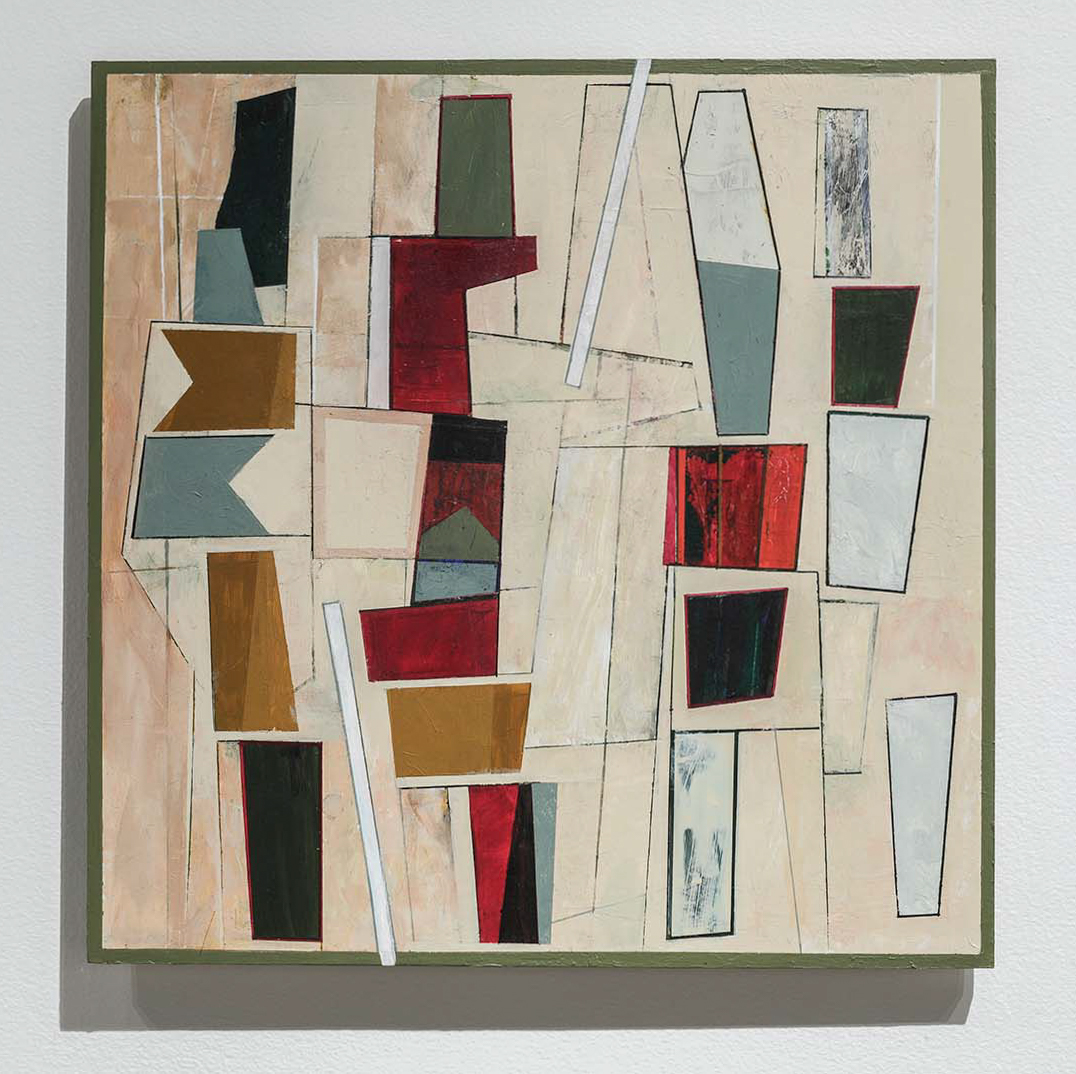 Don Woodford
A Curious Balance, 2020
Acrylic on panel
Courtesy of Timo Marquez and Rick Garcia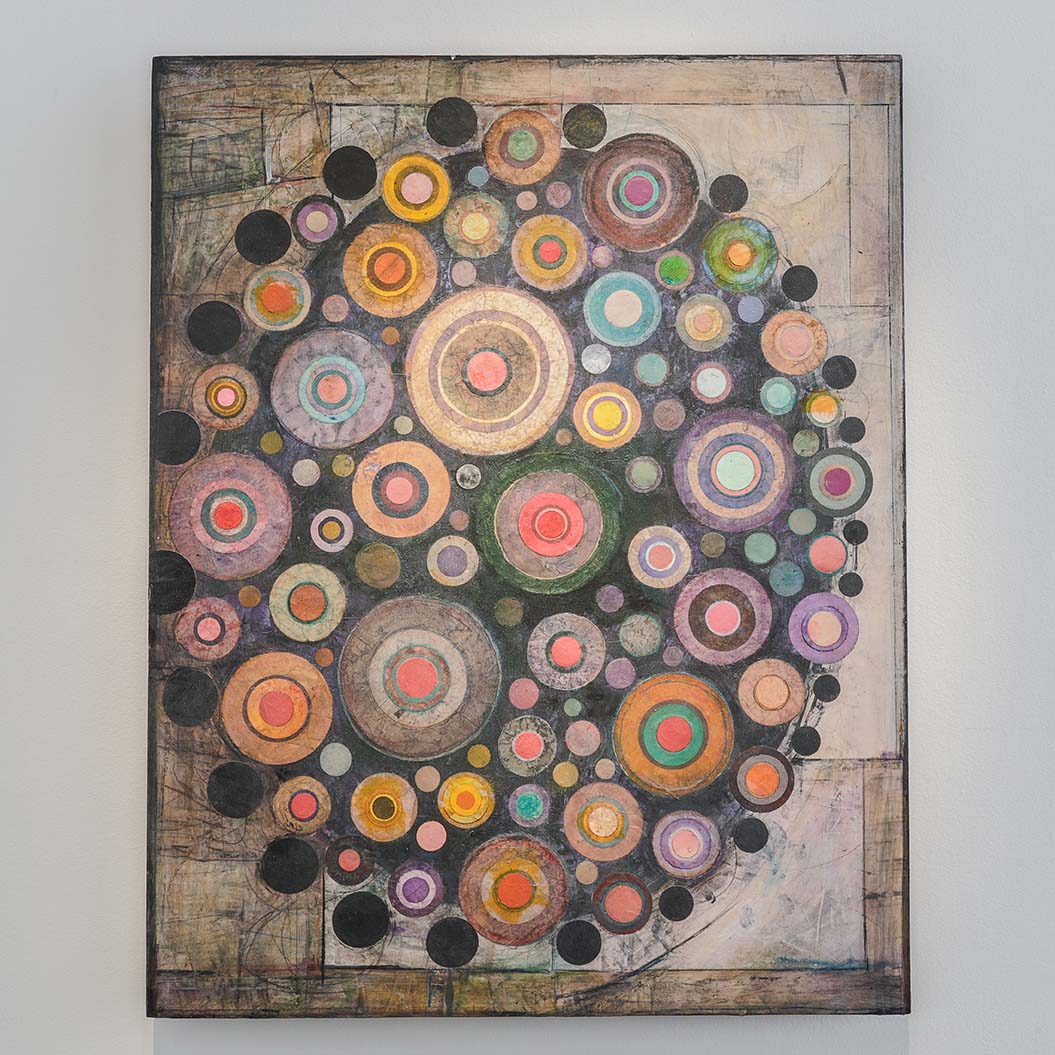 Don Woodford
Cluster, 1990/2018
Acrylic and paper collage on panel
Courtesy of the artist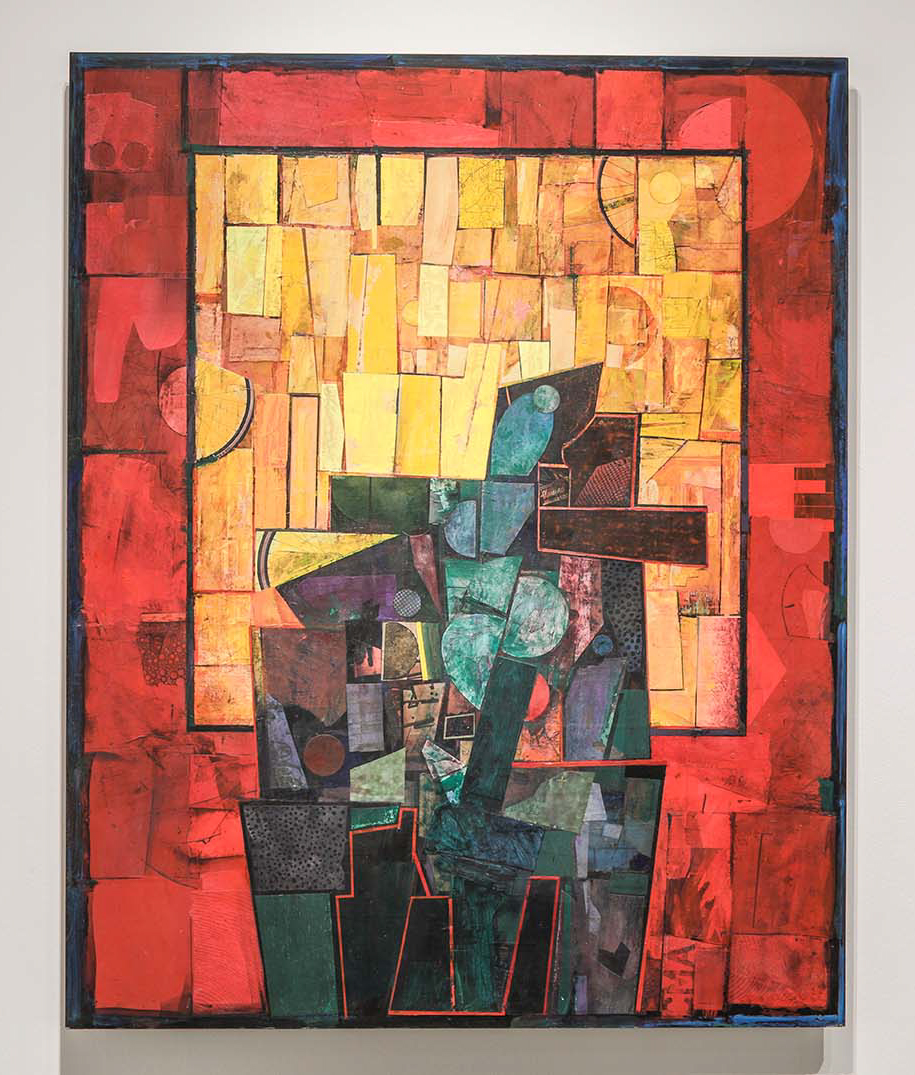 Don Woodford
The Mikado, 2017
Acrylic and paper collage on panel
Courtesy of the artist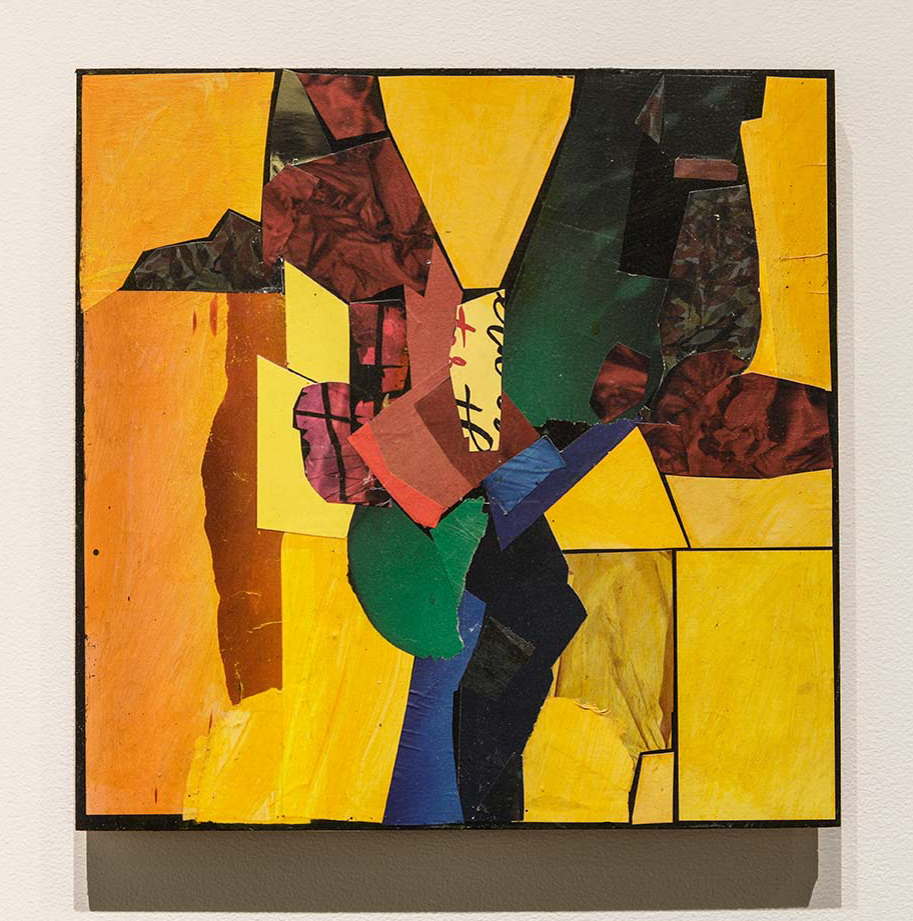 Don Woodford
Valencia, 2016
Acrylic and paper collage on panel
Courtesy of the artist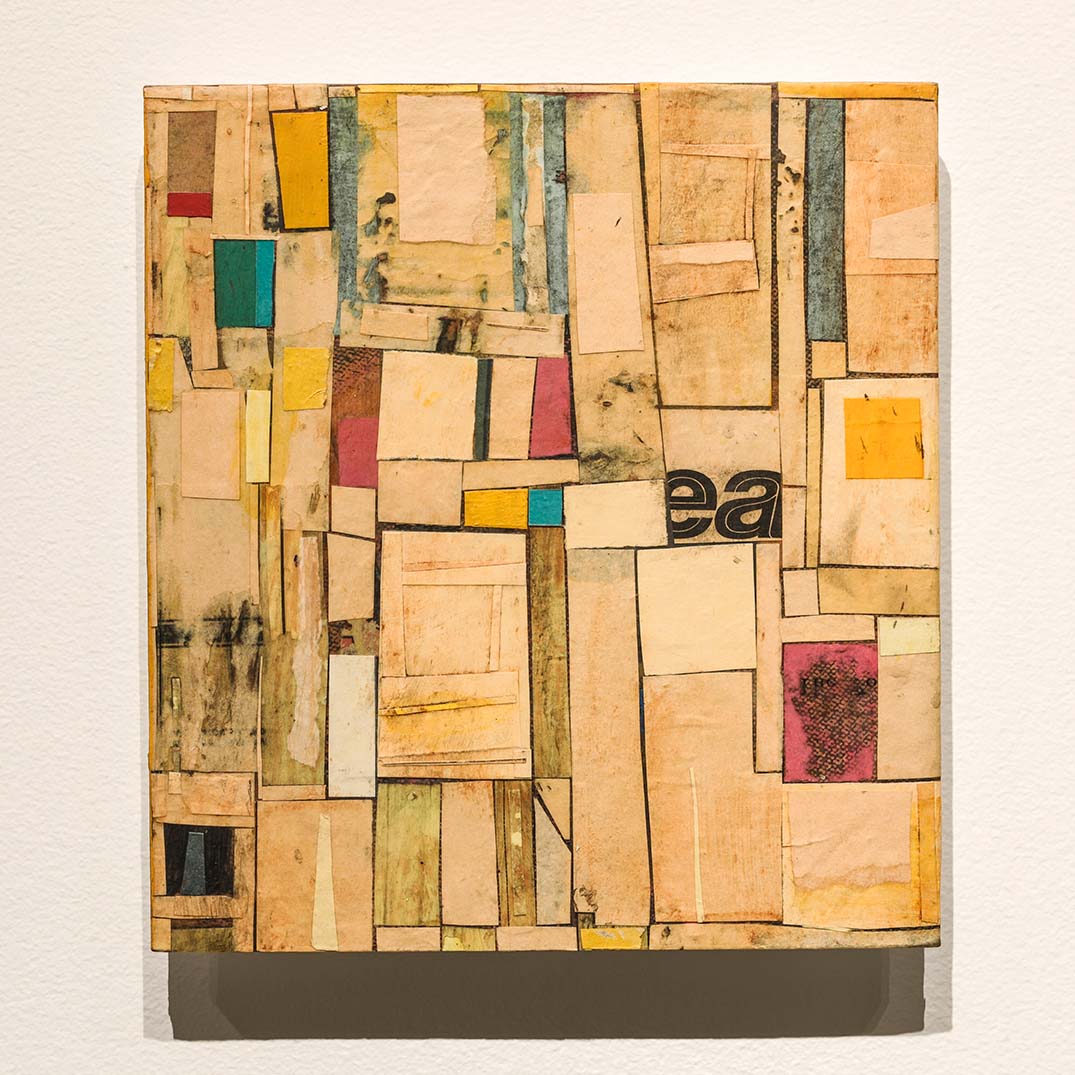 Don Woodford
Composition, 1995
Acrylic and paper collage on panel
Courtesy of the artist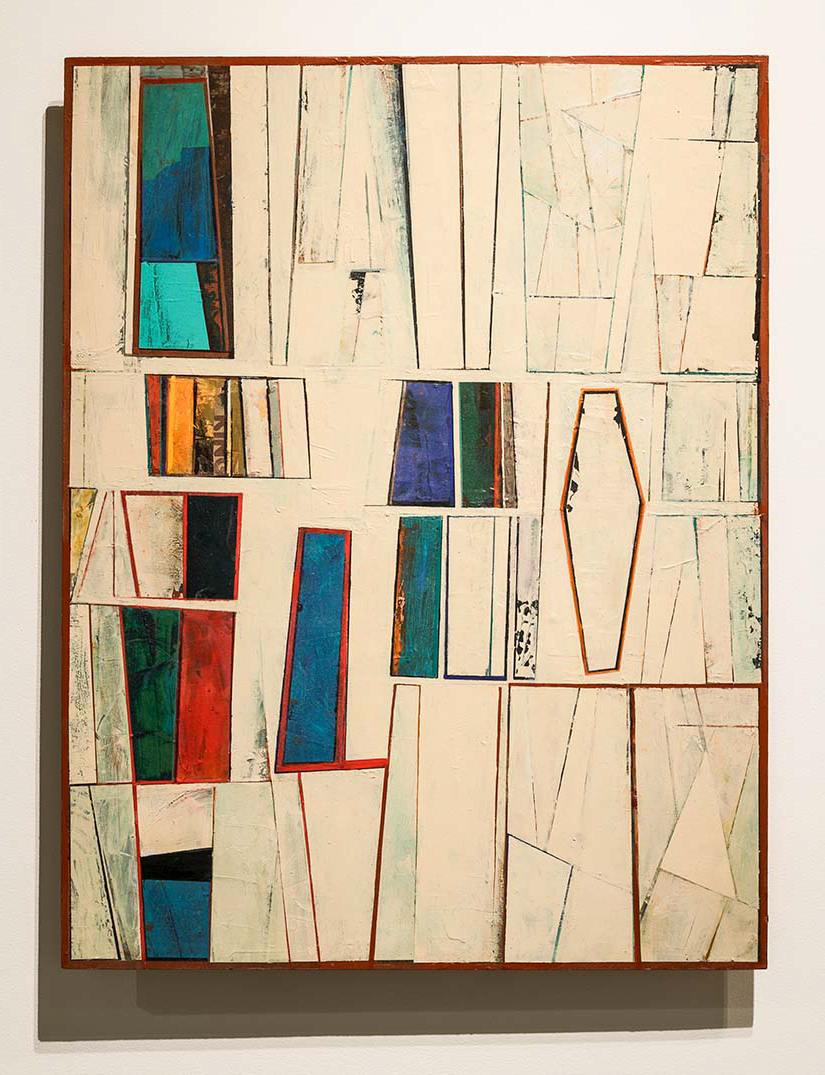 Don Woodford
Some Assembly Required, 2018
Acrylic and paper collage on panel
Courtesy of the artist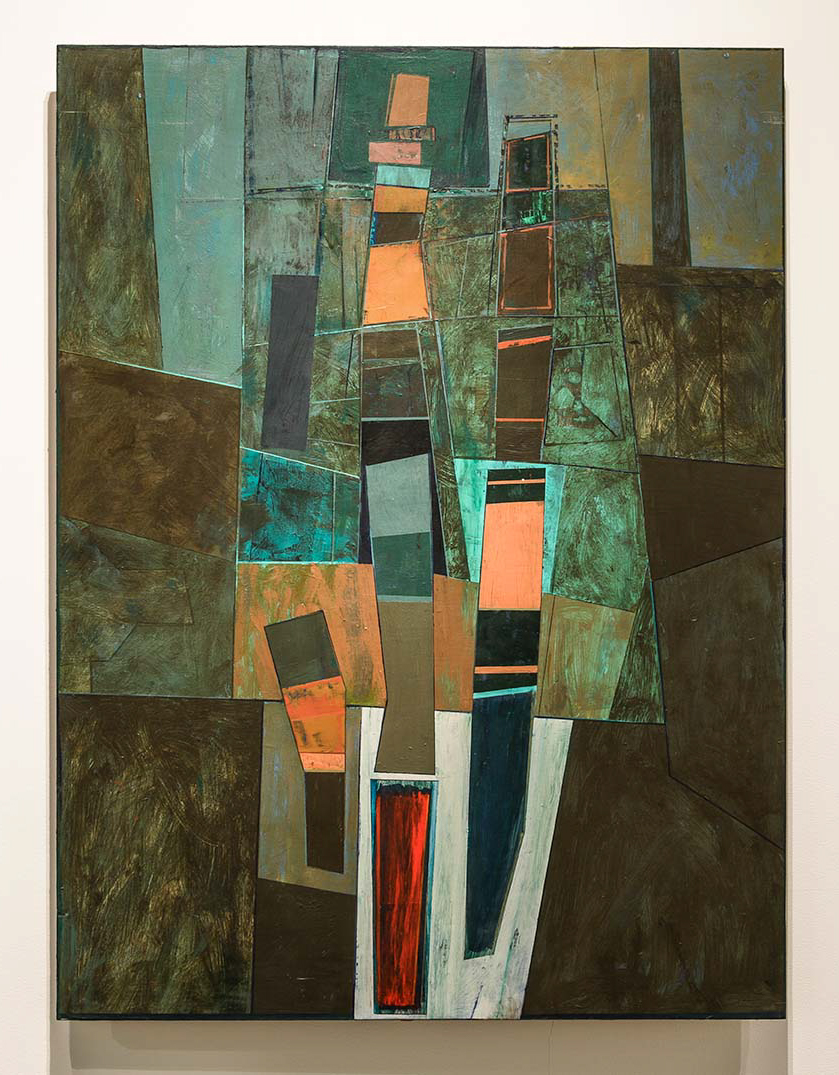 Don Woodford
Santa Fe, 2020
Acrylic on panel
Courtesy of Wayne Hooper and Kevin Joliffe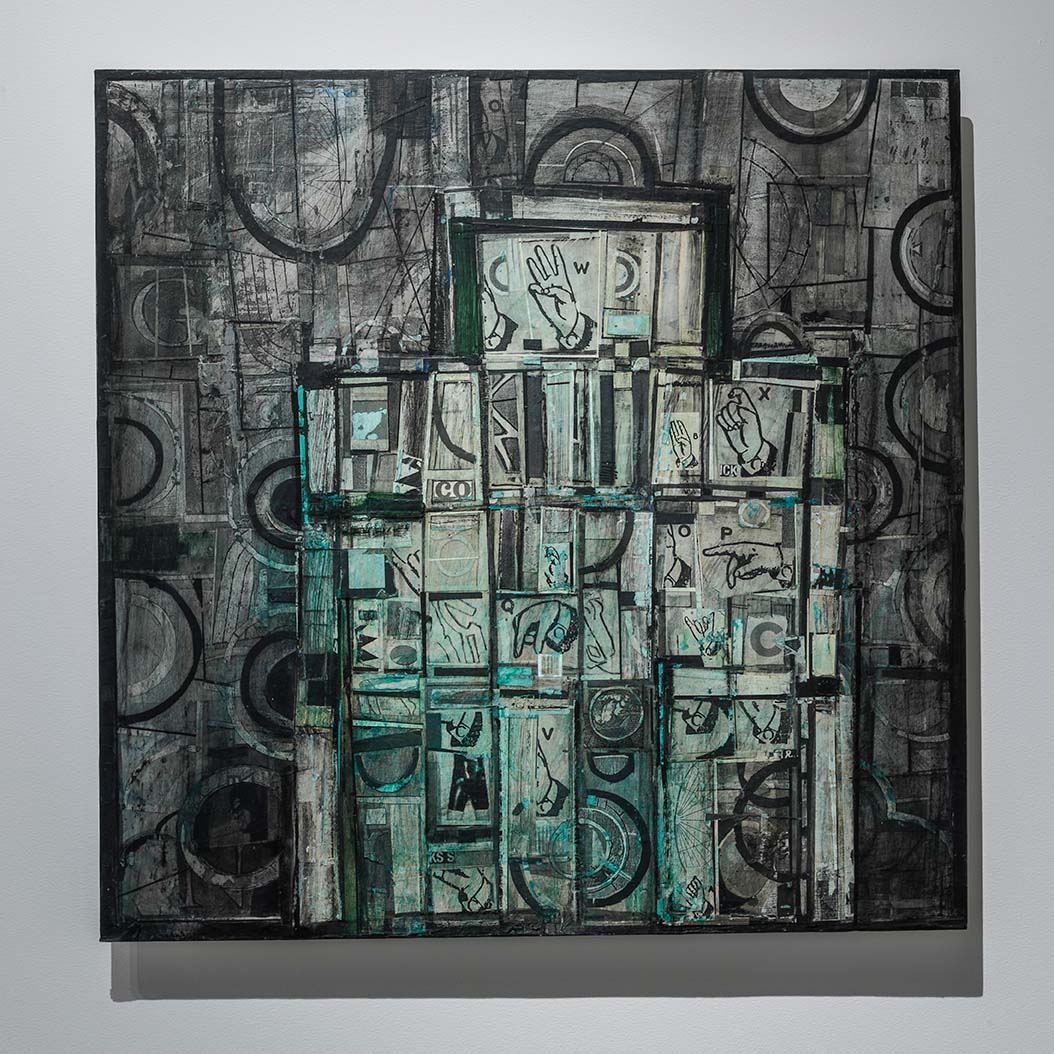 Don Woodford
Jade Night, 1994
Acrylic and paper collage on panel
Courtesy of the artist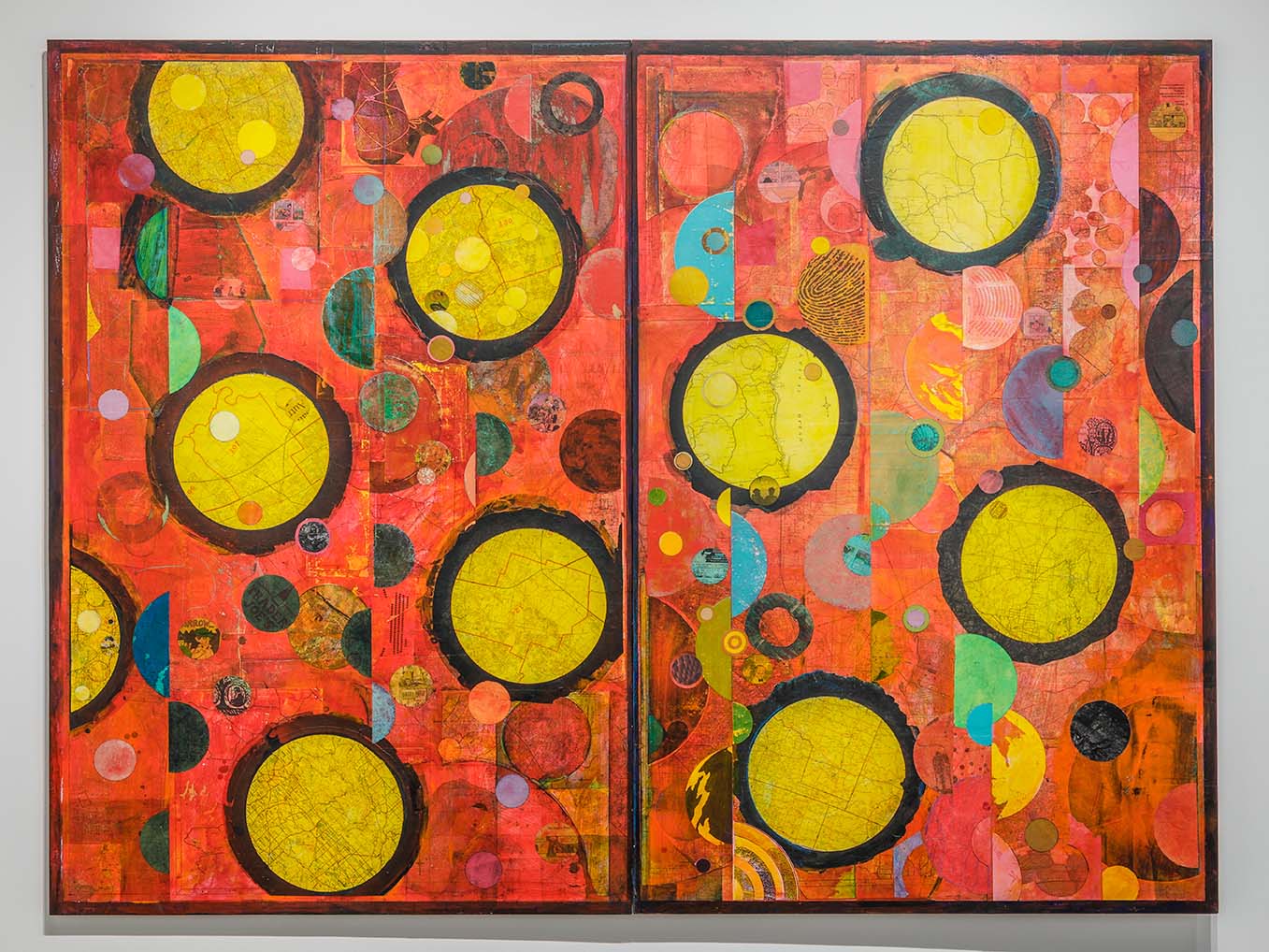 Don Woodford
Circus, 1995
Acrylic and paper collage on panel
Courtesy of the artist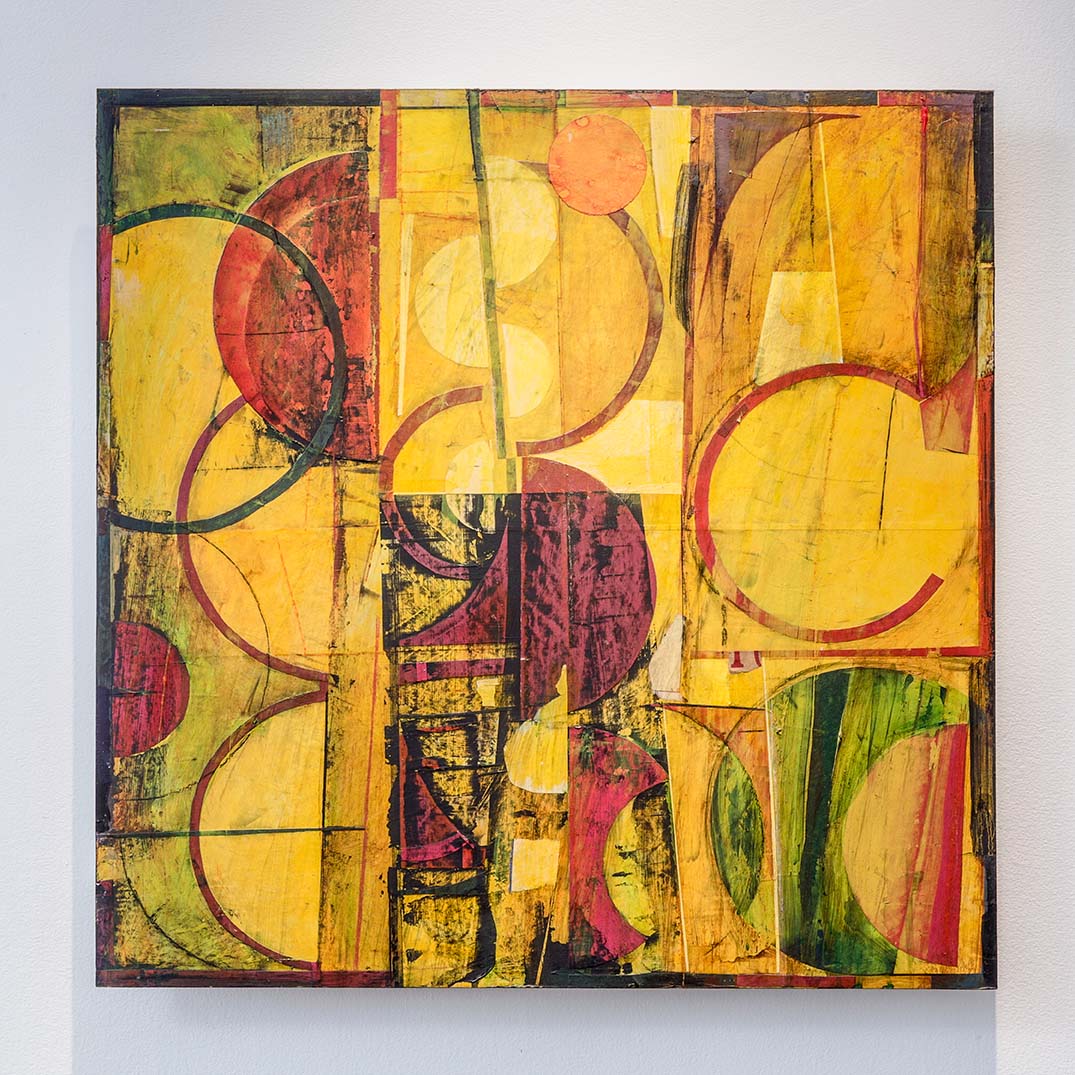 Don Woodford
Highland Avenue, 1993
Acrylic and paper collage on panel
Courtesy of the artist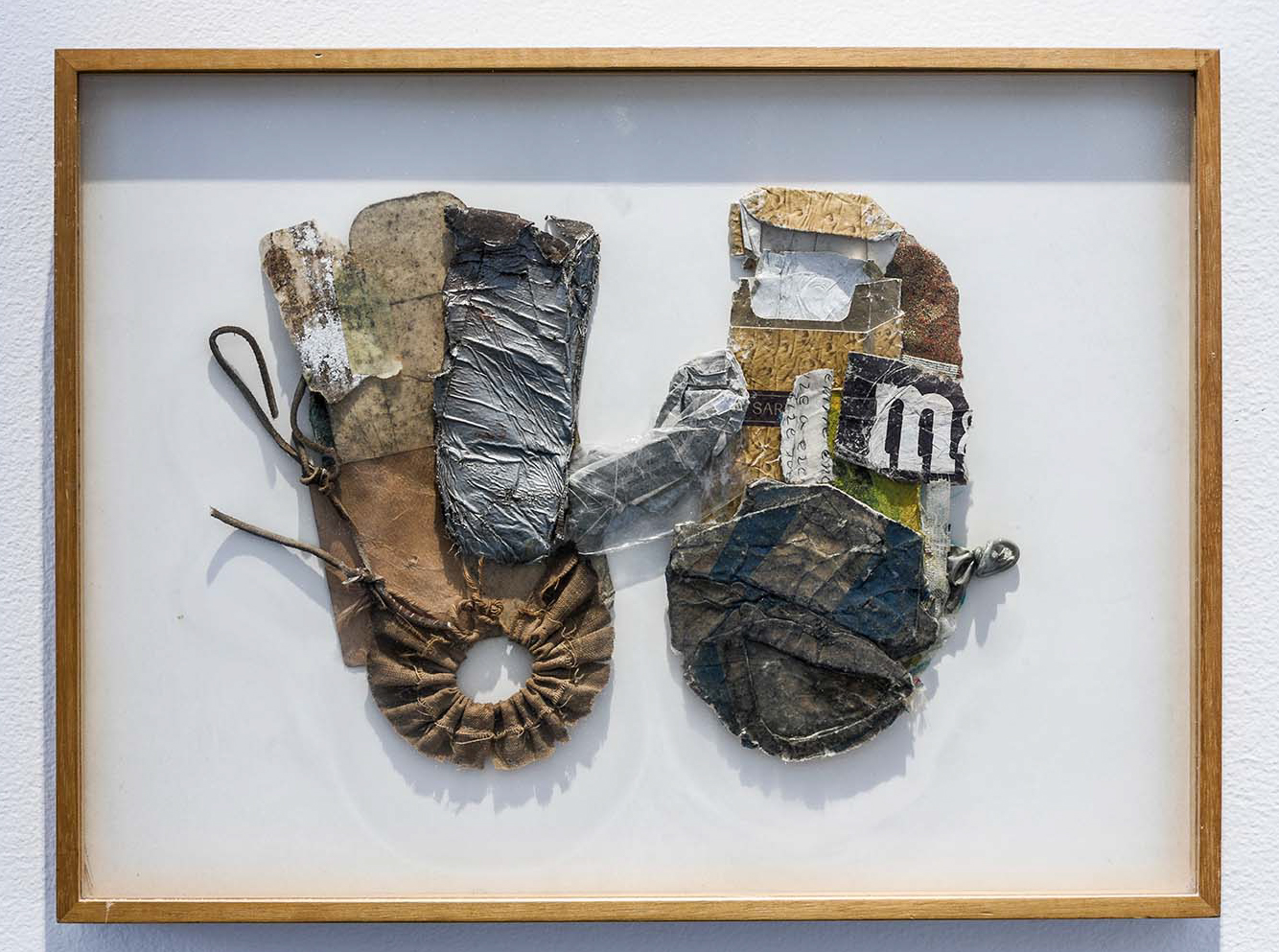 Don Woodford
Lunch Box, 1980
Found Materials
Courtesy of the artist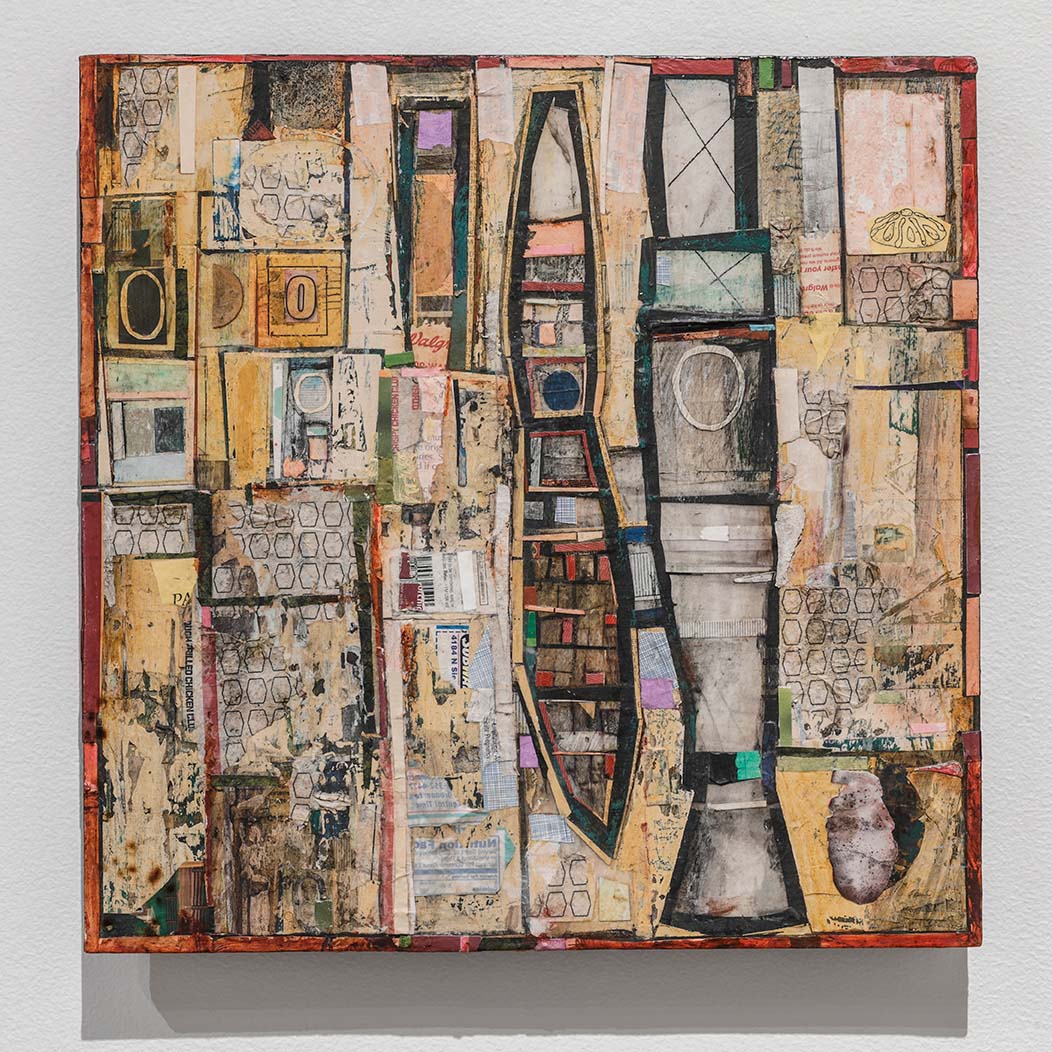 Don Woodford
Tools and Toys, 2018
Acrylic and paper collage on panel
Courtesy of the artist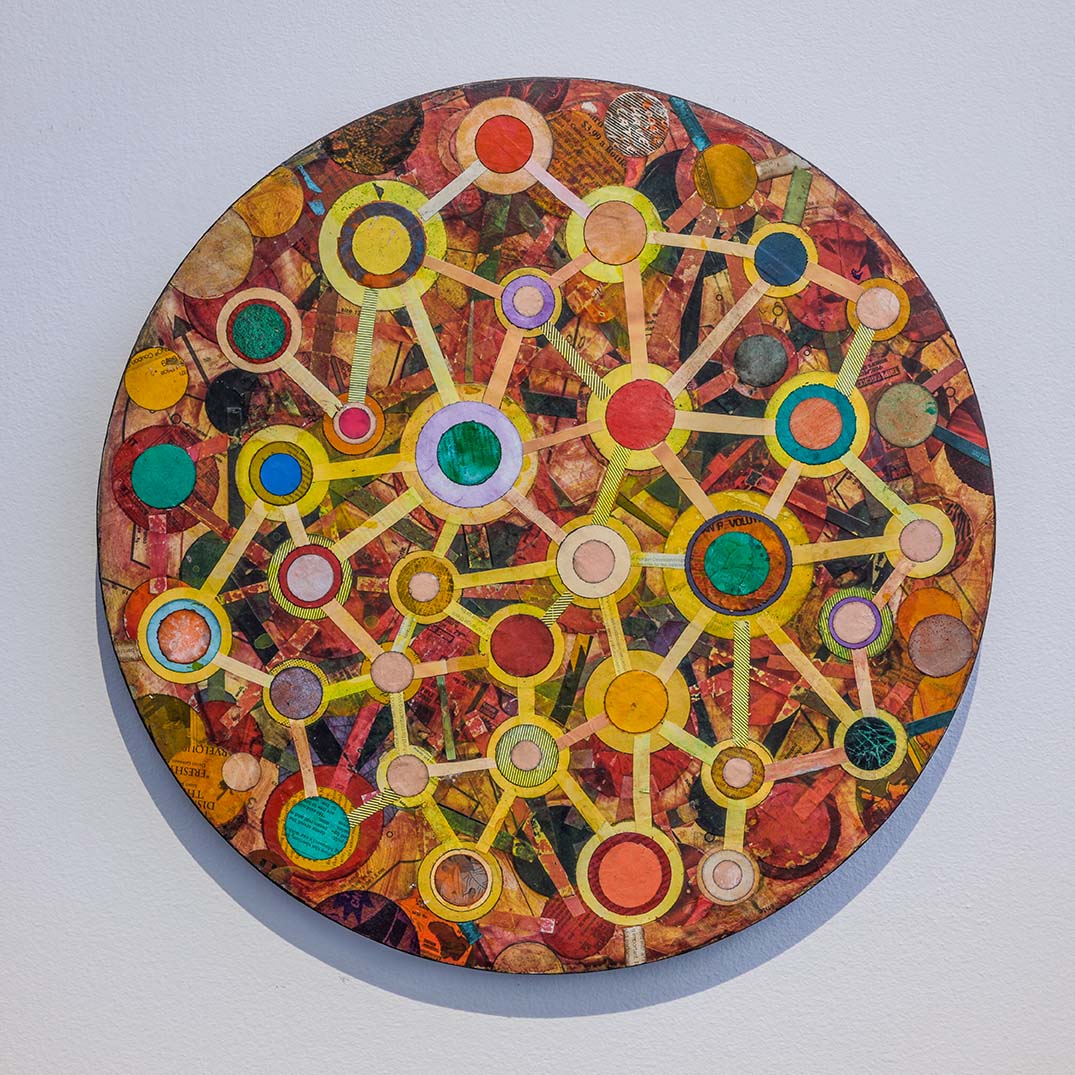 Don Woodford
Network, 2011
Acrylic and paper collage on panel
Courtesy of the artist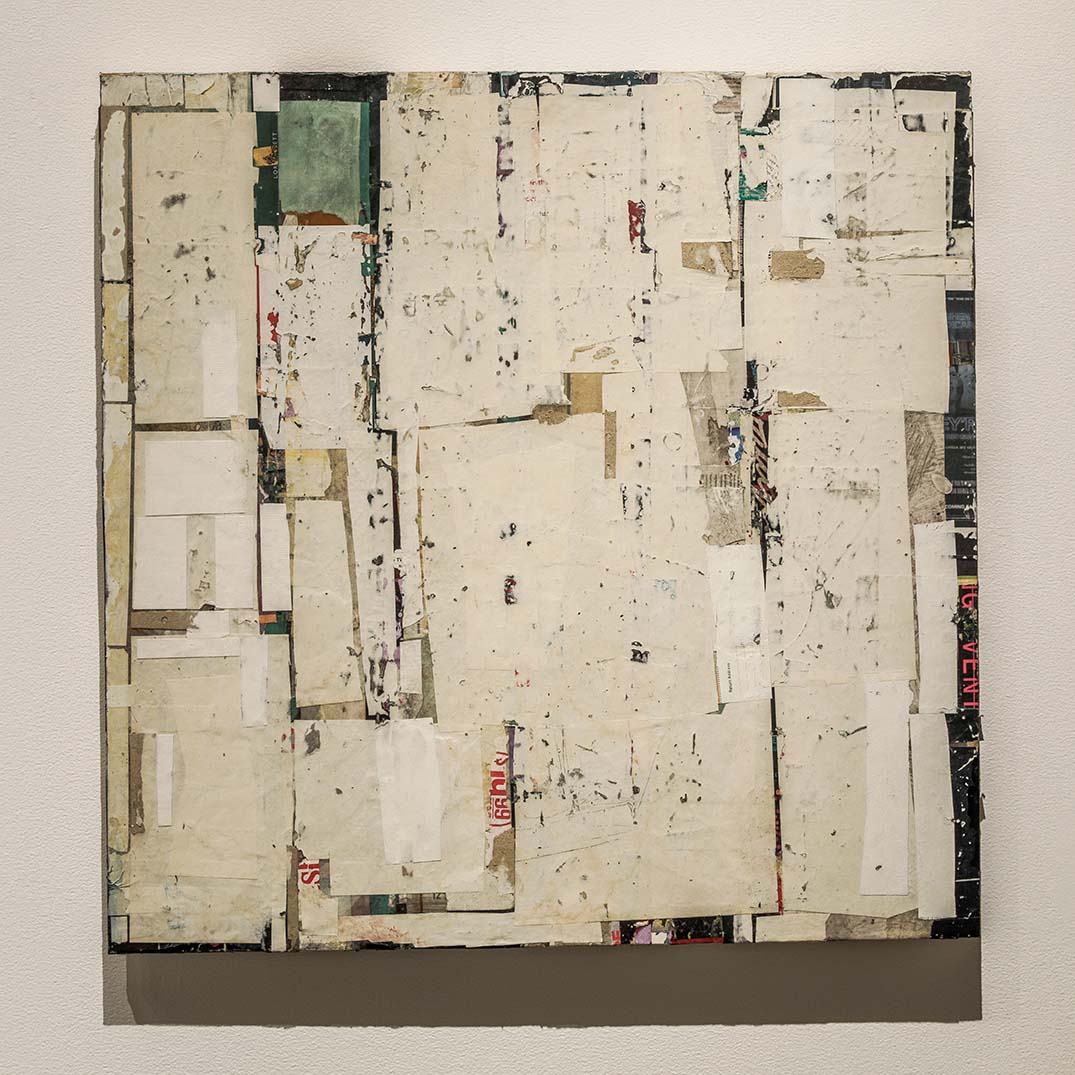 Don Woodford
Baseline, 2012
Acrylic and paper collage on panel
Courtesy of the artist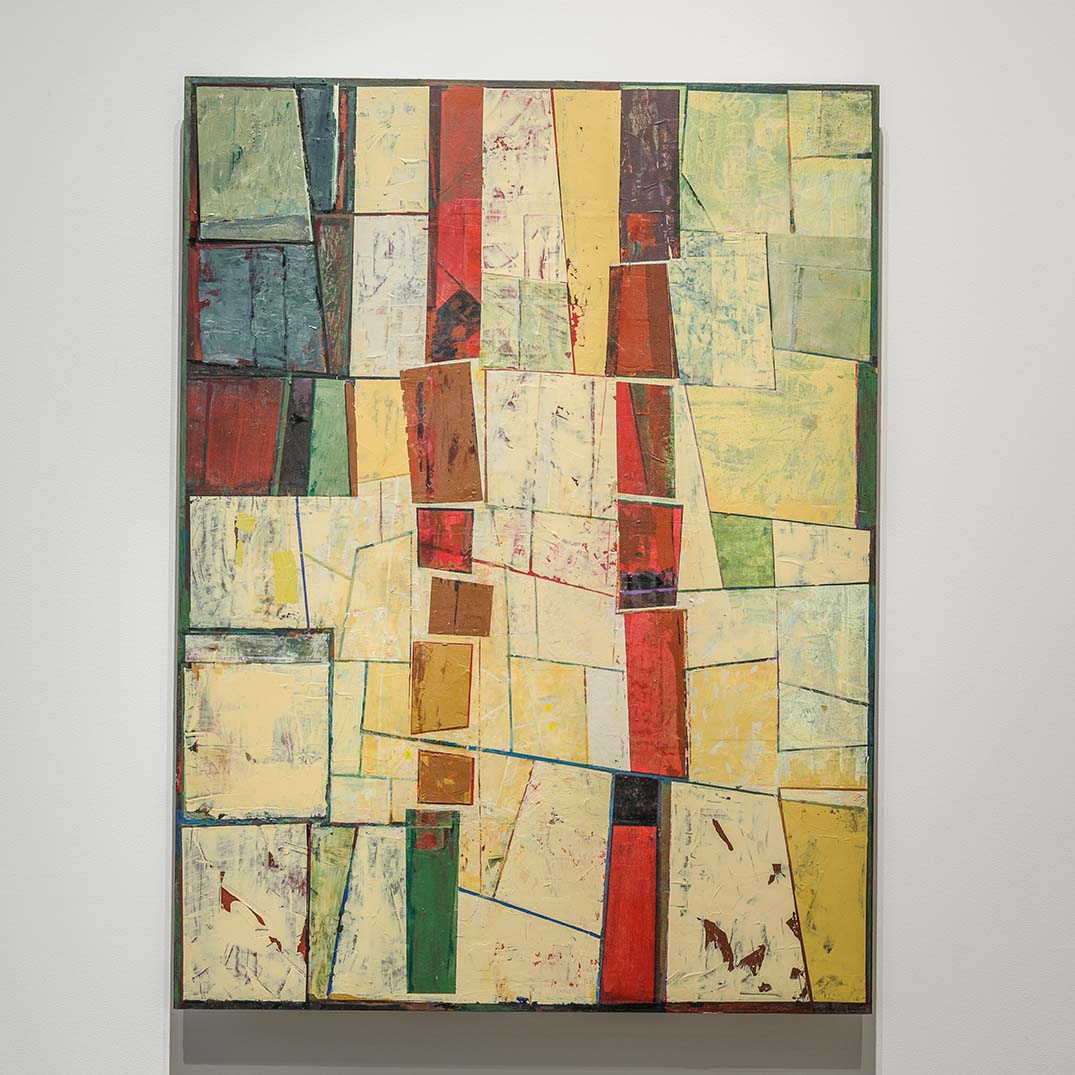 Don Woodford
Tourniquet Pass, 2017
Acrylic and paper collage on panel
Courtesy of the artist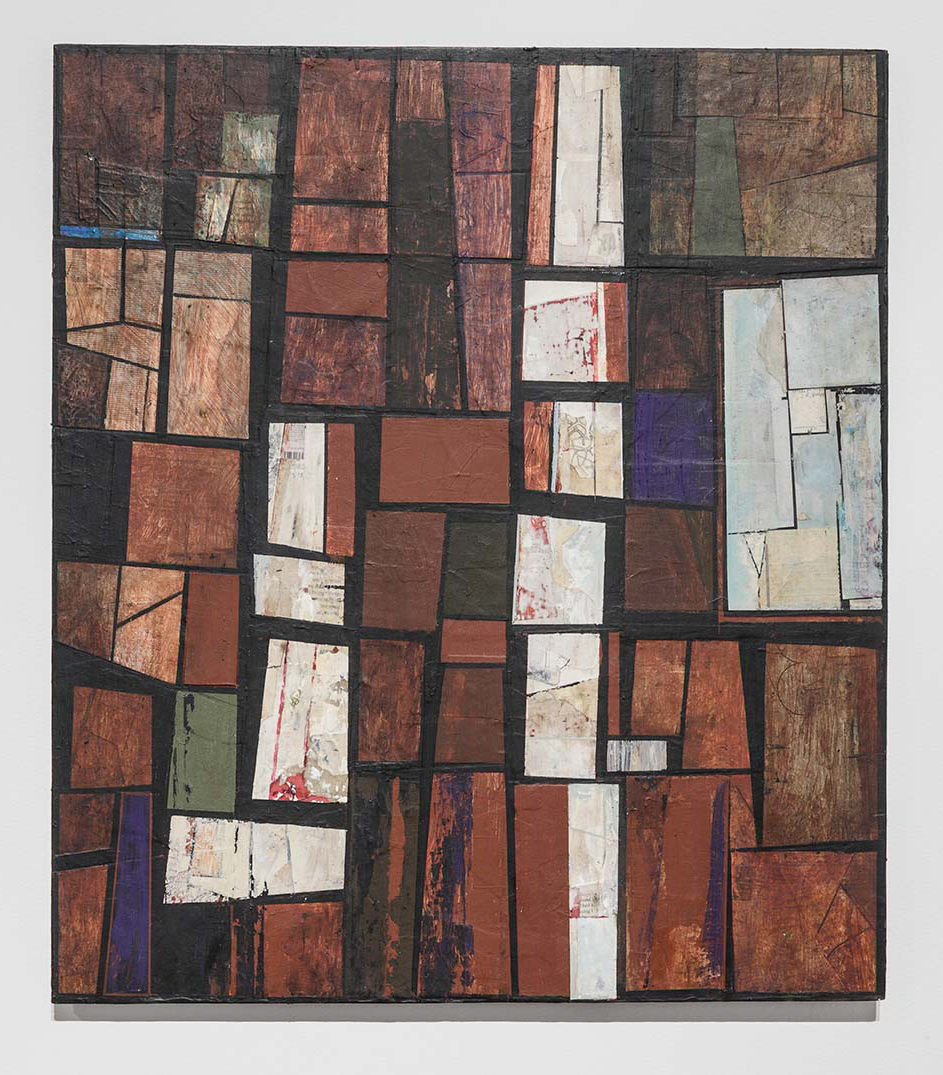 Don Woodford
Candy Box, 2018
Acrylic and paper collage on panel
Courtesy of the artist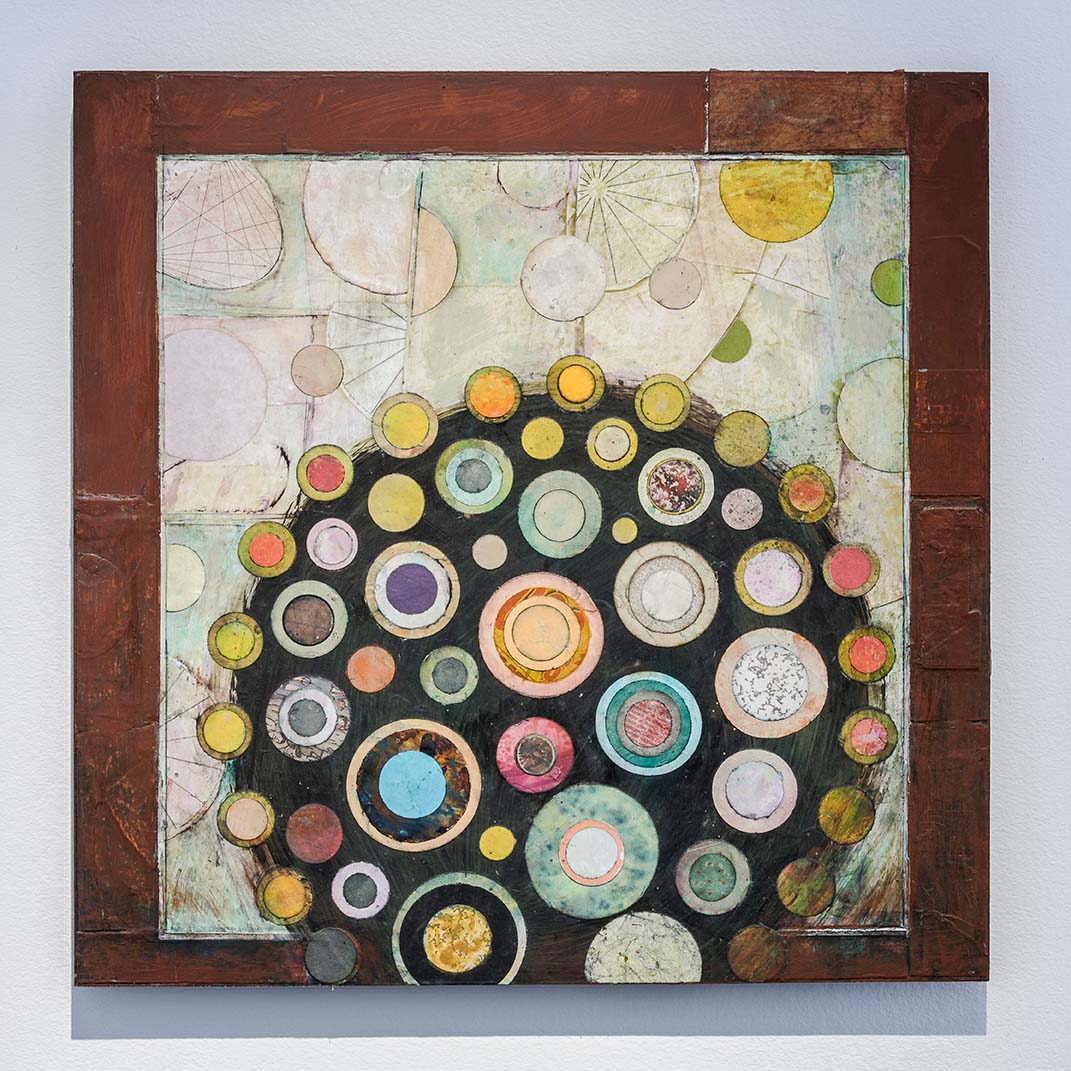 Don Woodford
Autumn Harvest, 1991
Acrylic and paper collage on panel
Courtesy of the artist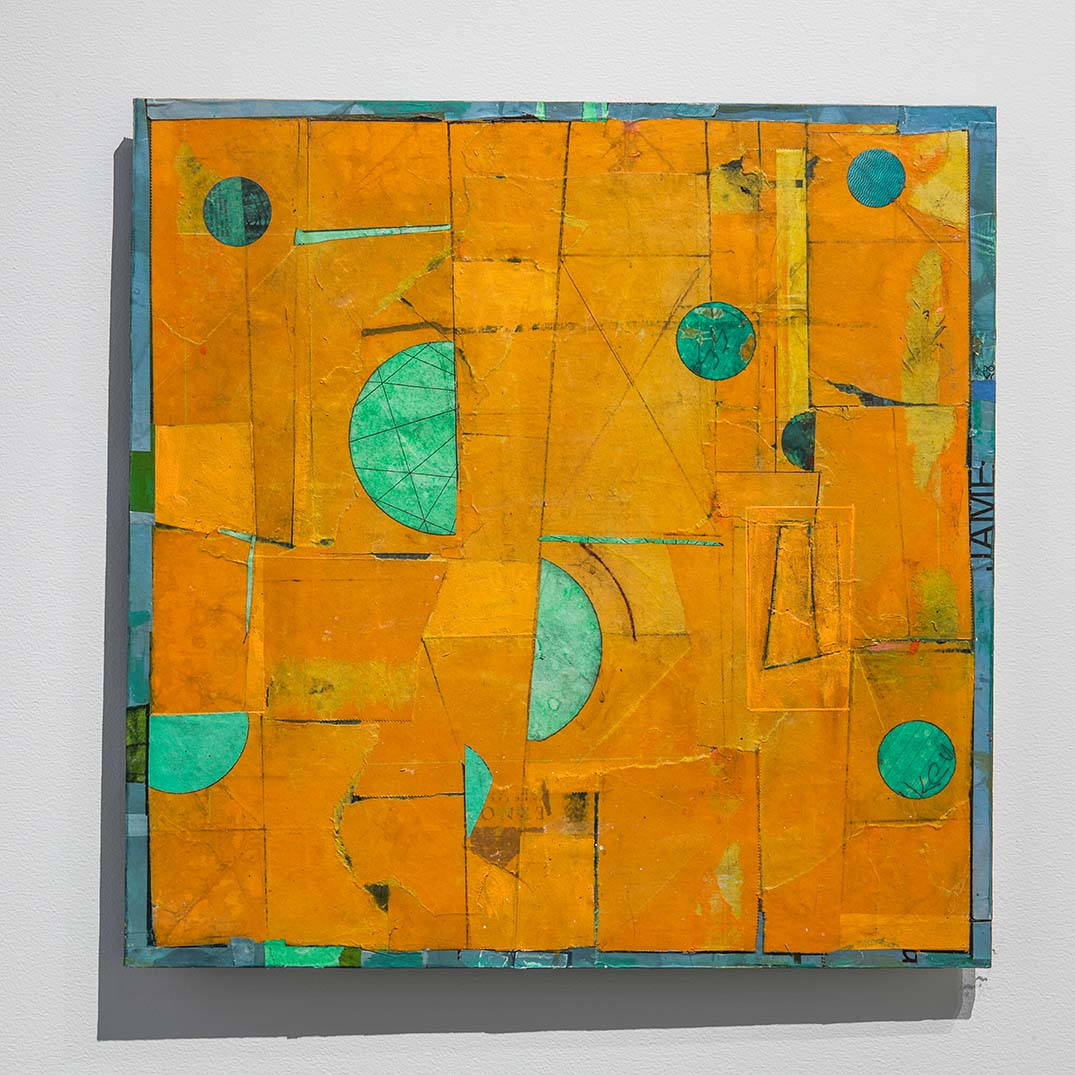 Don Woodford
Summer Solstice, 1999
Acrylic and paper collage on panel
Courtesy of the artist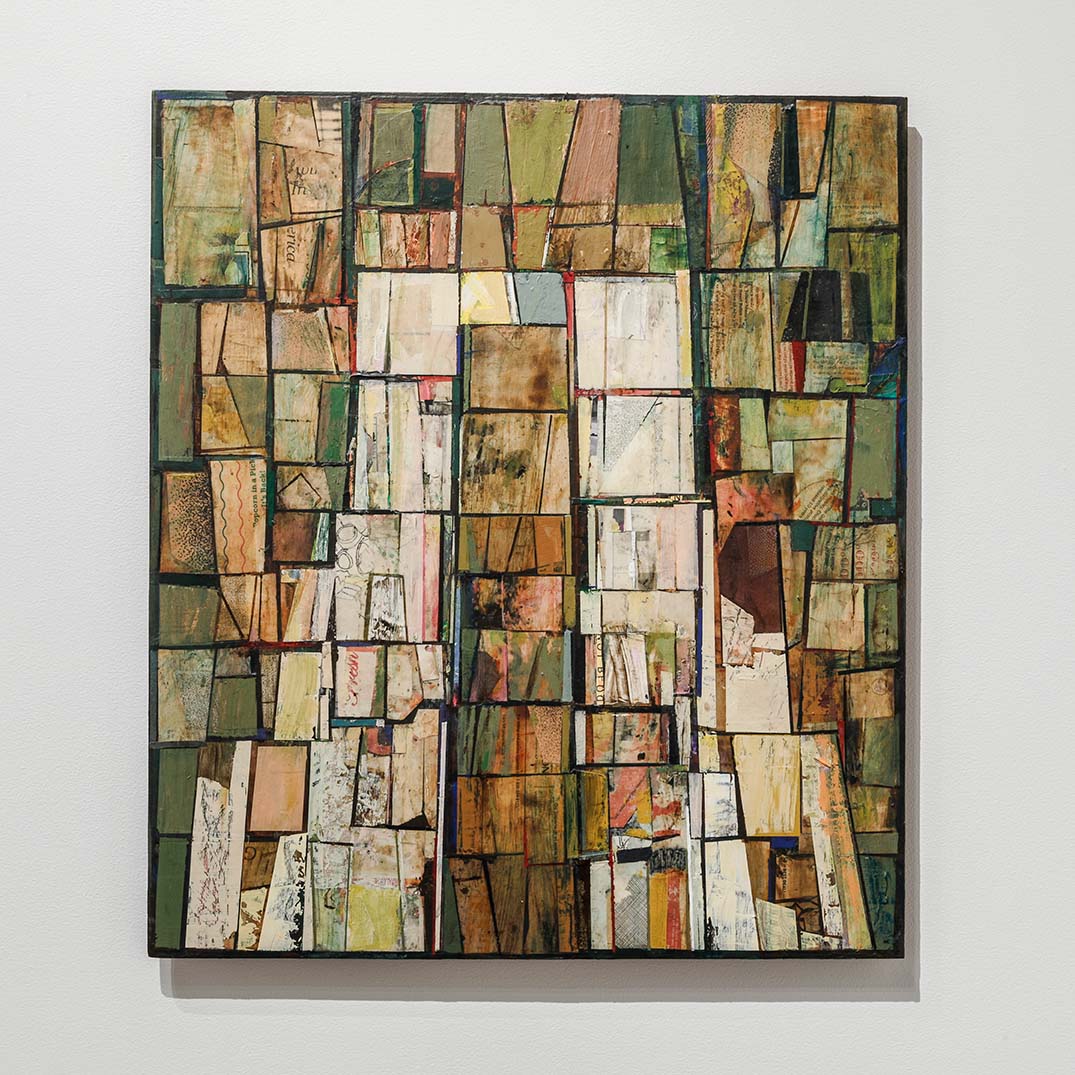 Don Woodford
Monument 1, 2008
Acrylic and paper collage on panel
Courtesy of the artist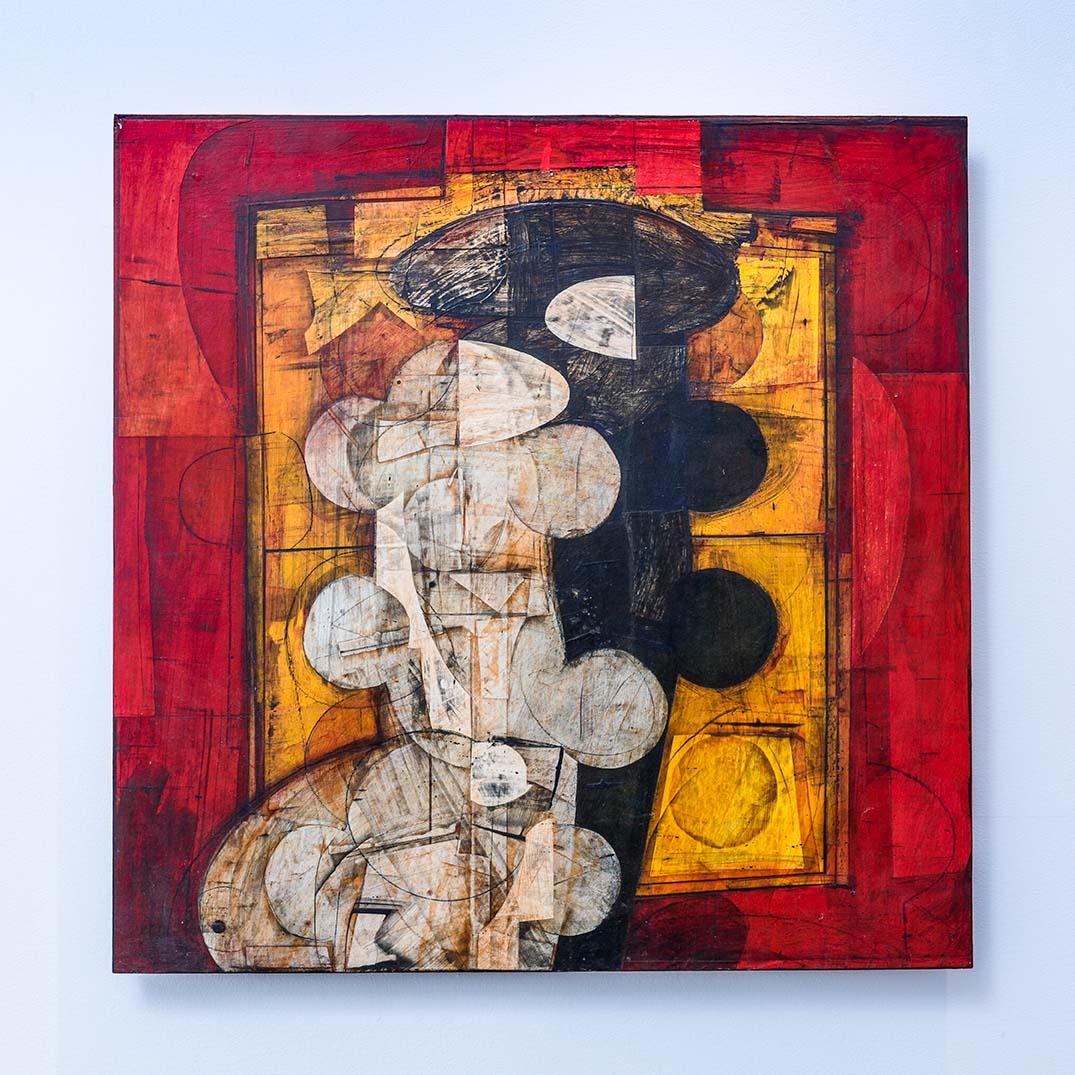 Don Woodford
Double Portrait 1, 1989
Acrylic and paper collage on panel
Courtesy of the artist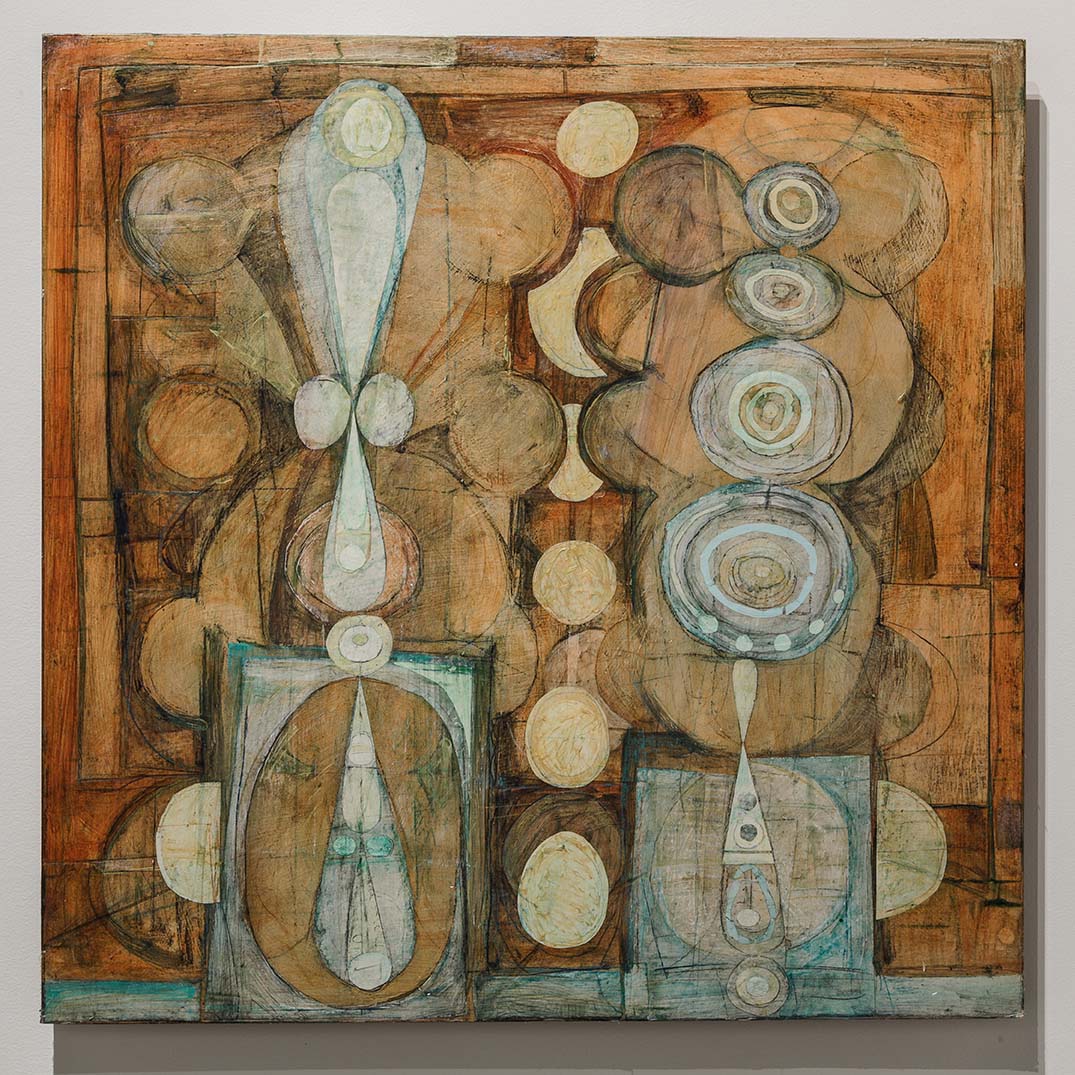 Don Woodford
Double Portrait 2, 1990
Acrylic and paper collage on panel
Courtesy of the artist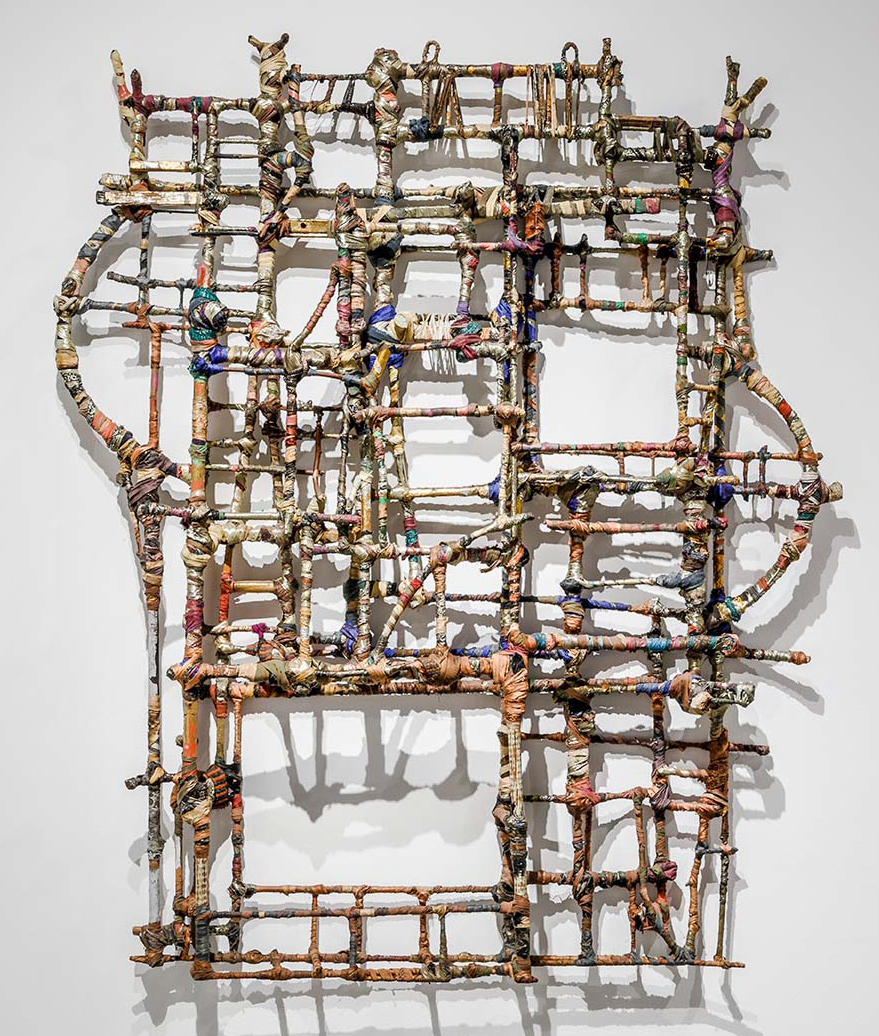 Don Woodford
Network, 1987
Acrylic, fabric, and wood
Courtesy of the artist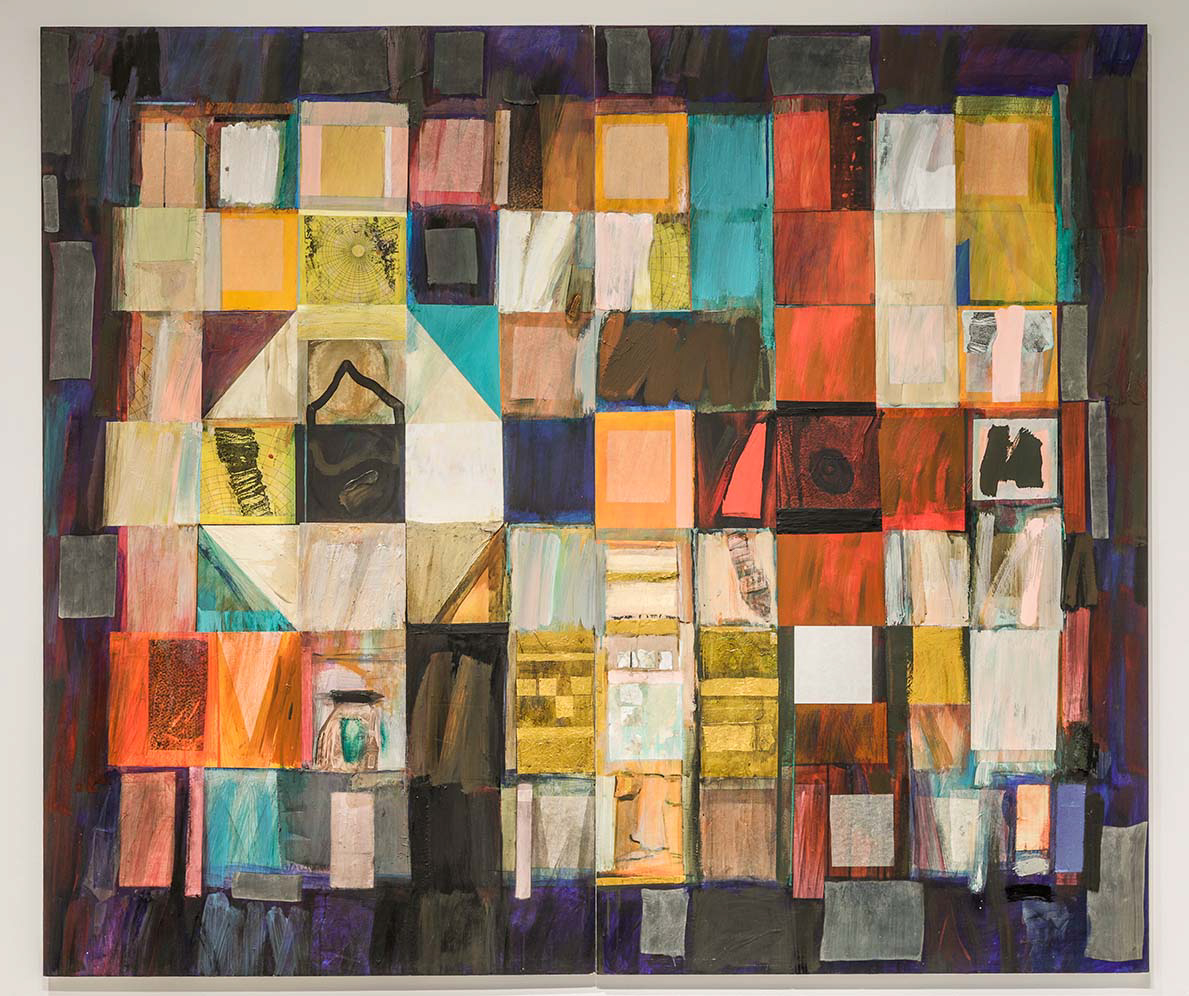 Don Woodford
Grid, 2011
Acrylic and paper collage on panel
Courtesy of Kevin Bershinski
Don Woodford
Chance Meeting, 1983
Acrylic, paper, and cardboard
Courtesy of Wayne Hooper and Kevin Joliffe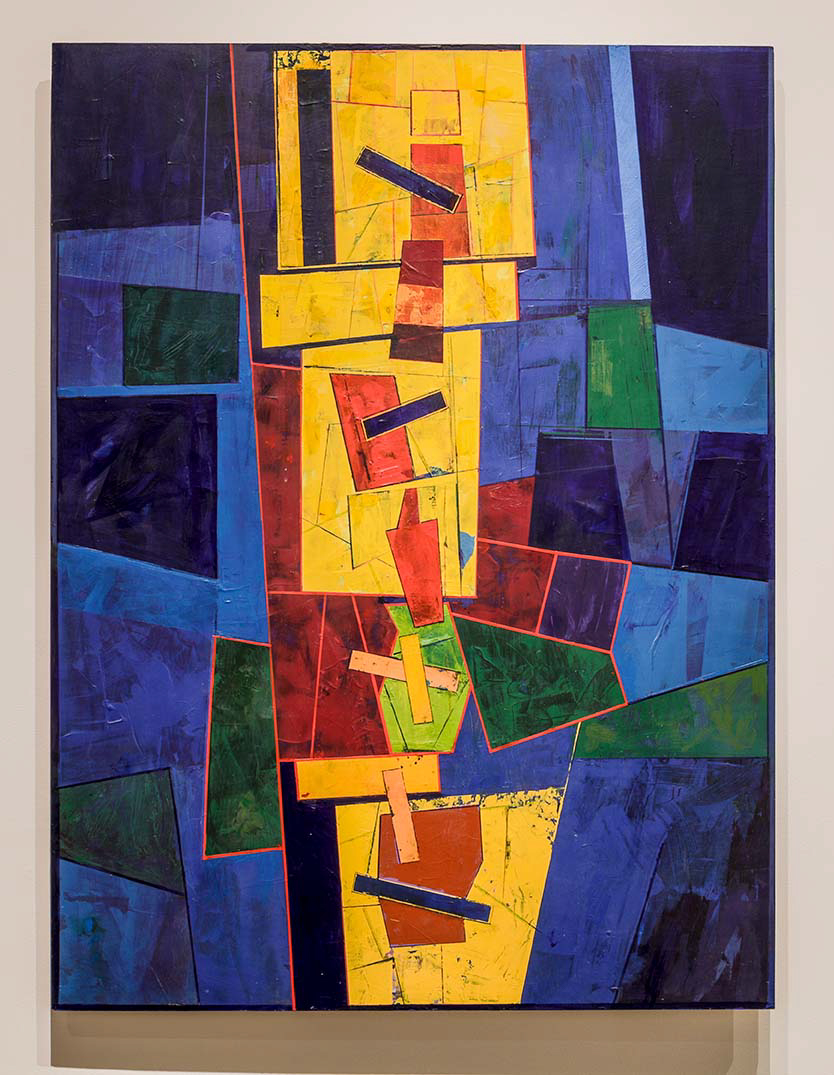 Don Woodford
Angel's Flight, 2019
Acrylic and paper collage on panel
Courtesy of Wayne Hooper and Kevin Joliffe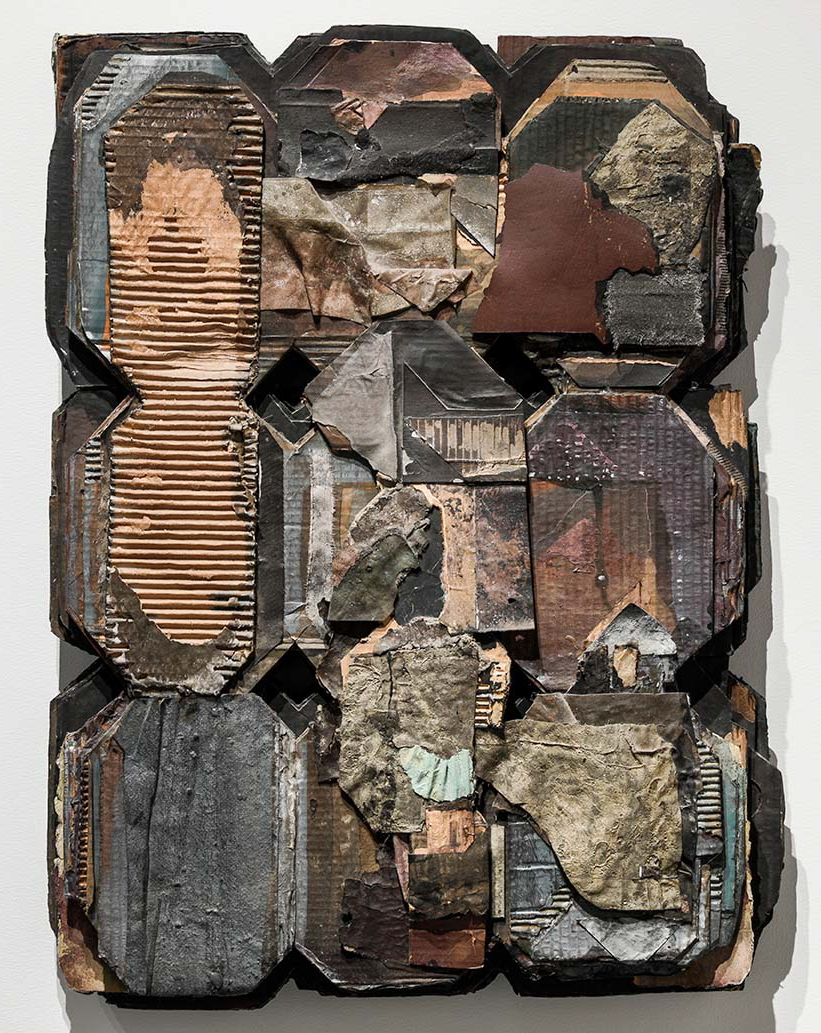 Don Woodford
Pompeii, 1979
Acrylic and cardboard
Courtesy of Wayne Hooper and Kevin Joliffe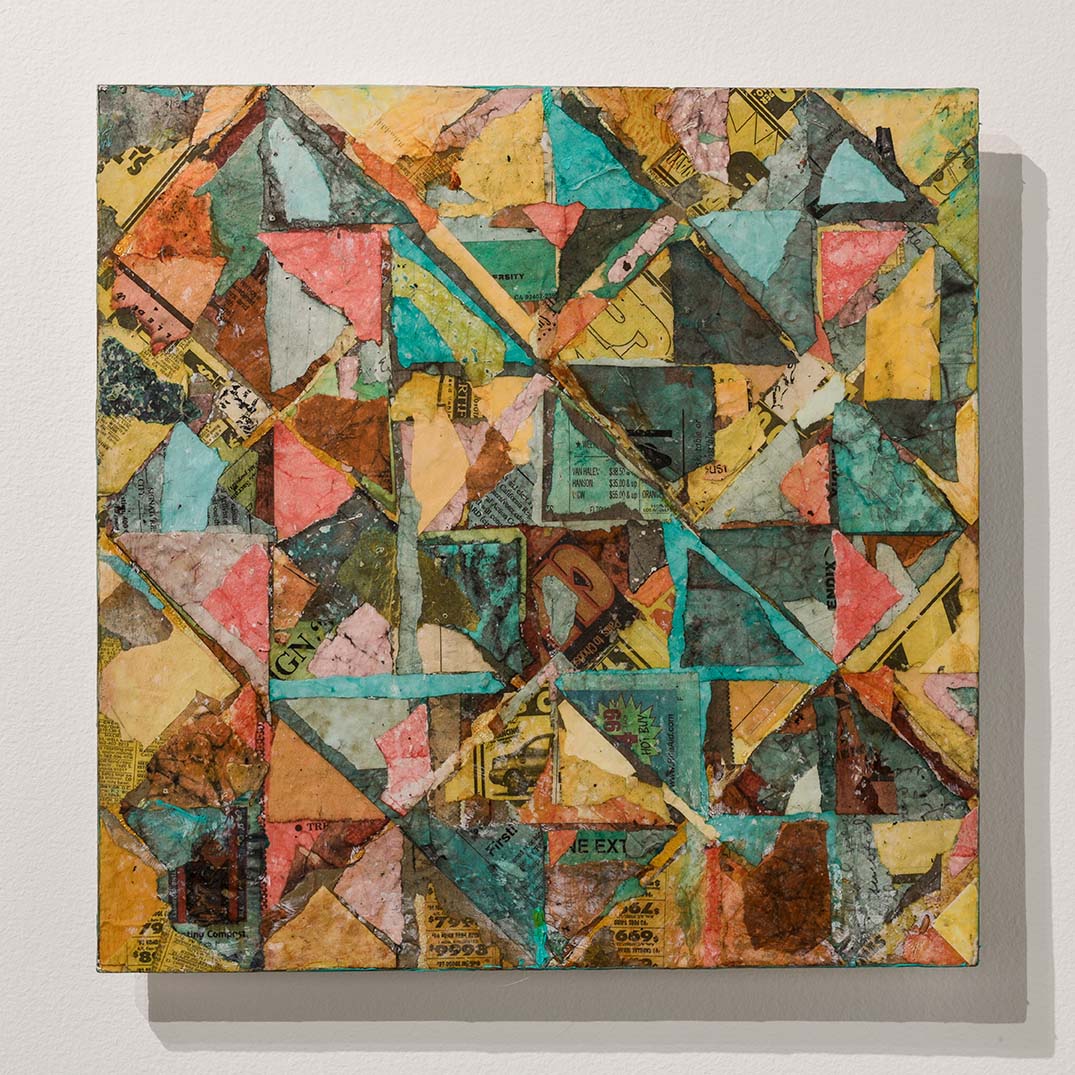 Don Woodford
American Quilt, 1980
Acrylic and paper collage on panel
Courtesy of the artist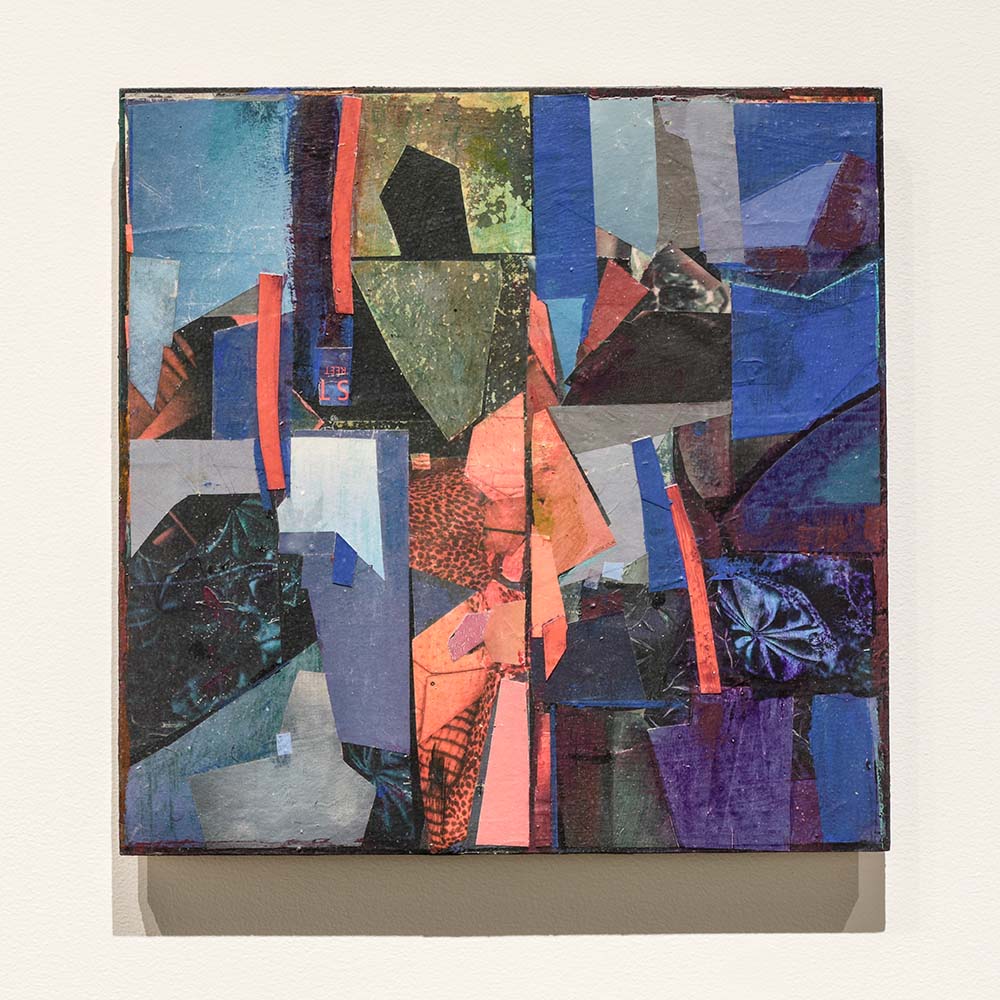 Don Woodford
The Concert Singer, 2018
Acrylic and paper collage on panel
Courtesy of the artist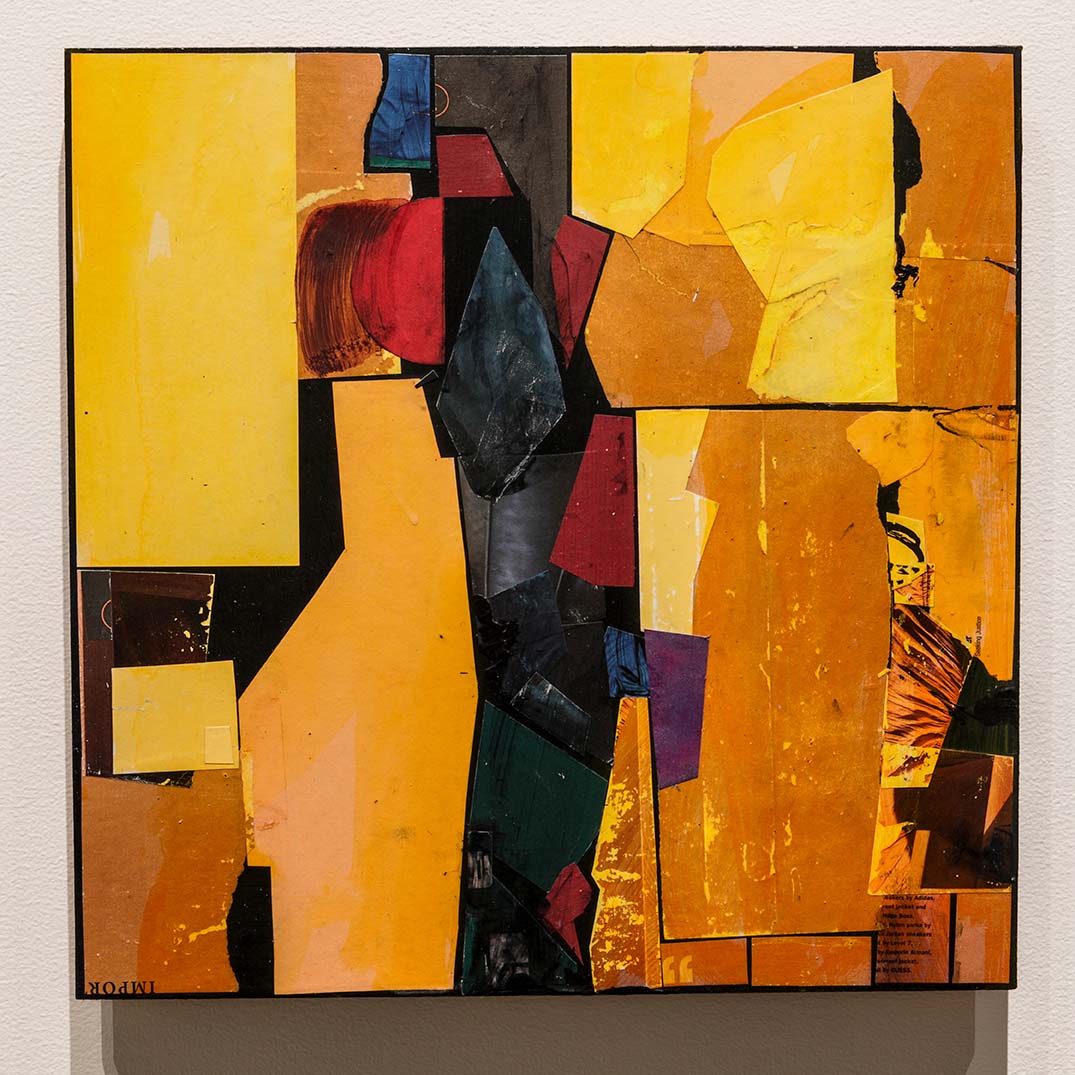 Don Woodford
Dark Figure, 2016
Acrylic and paper collage on panel
Courtesy of the artist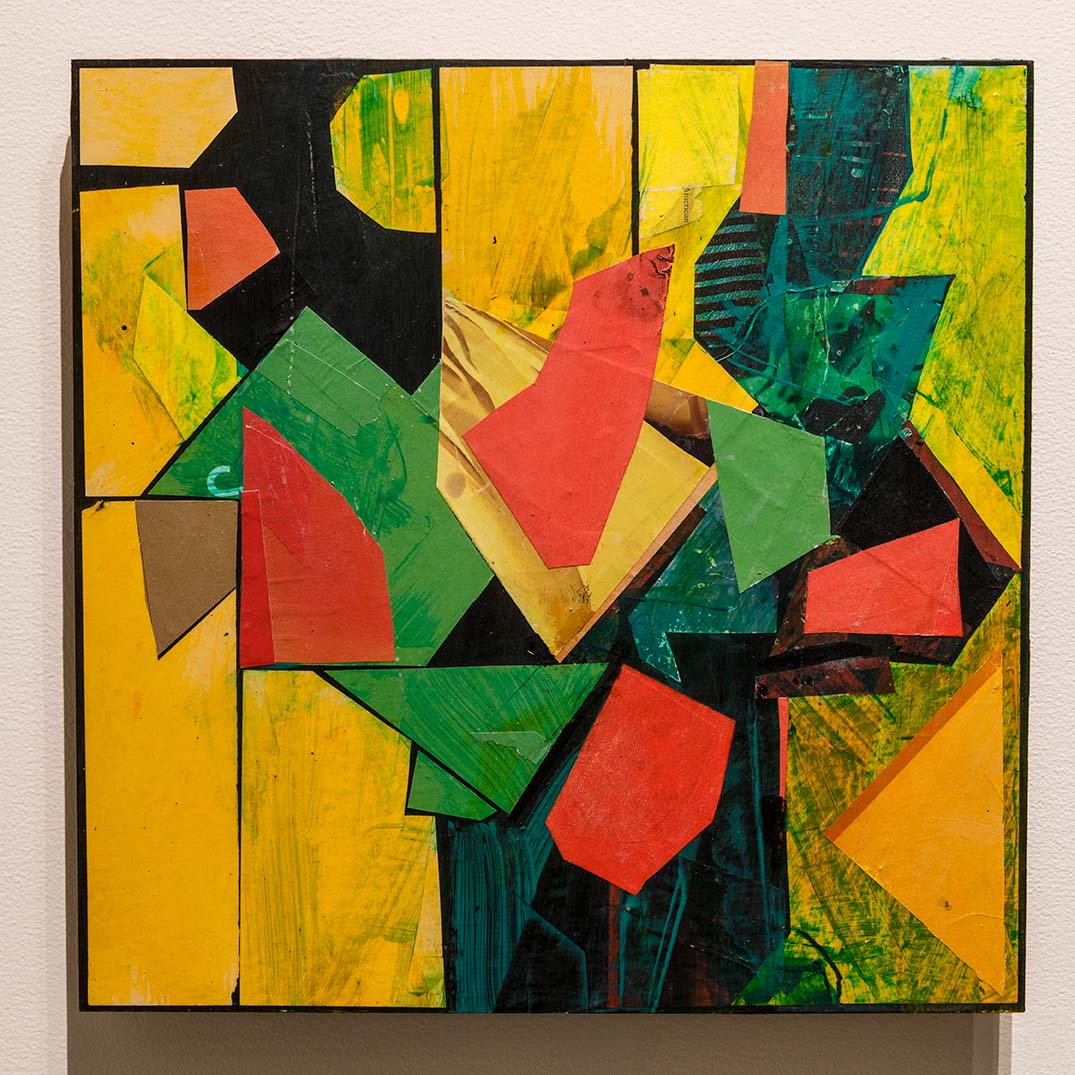 Don Woodford
Desert Blossom, 2016
Acrylic and paper collage on panel
Courtesy of the artist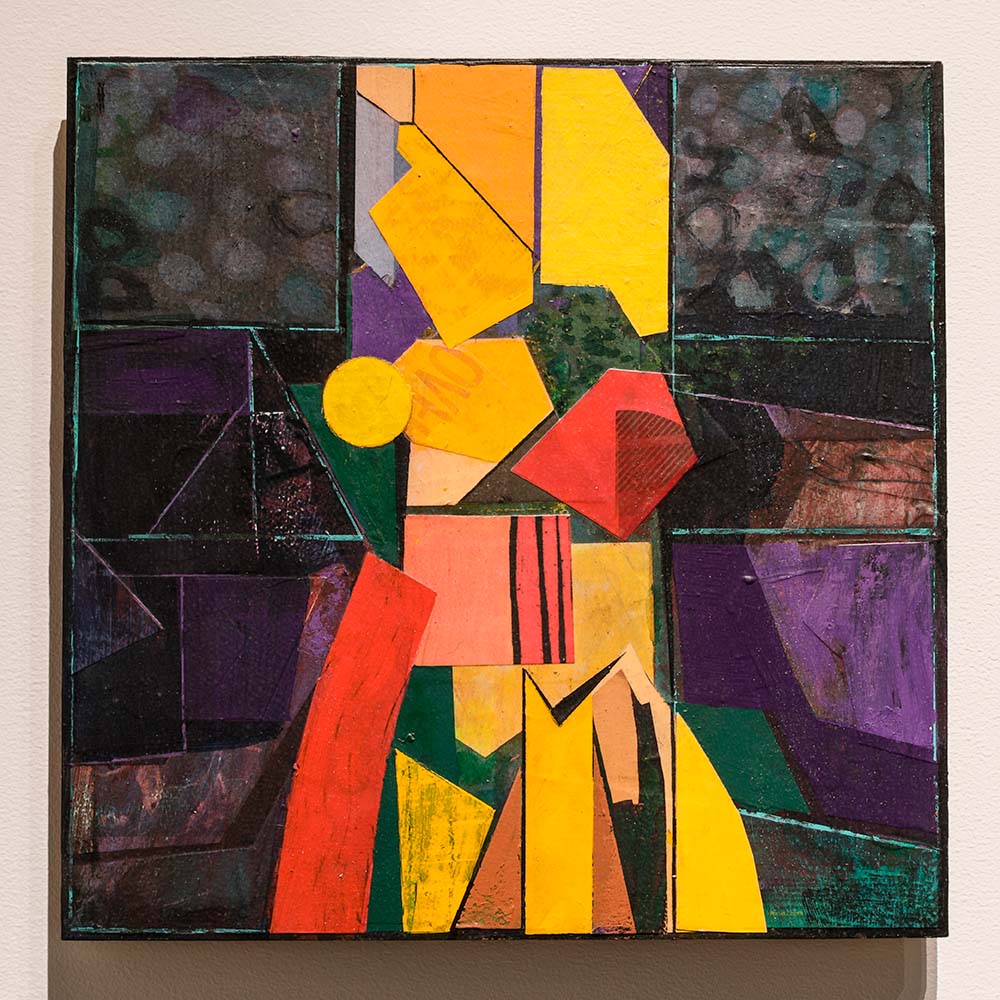 Don Woodford
The Joker, 2020
Acrylic and paper collage on panel
Courtesy of the artist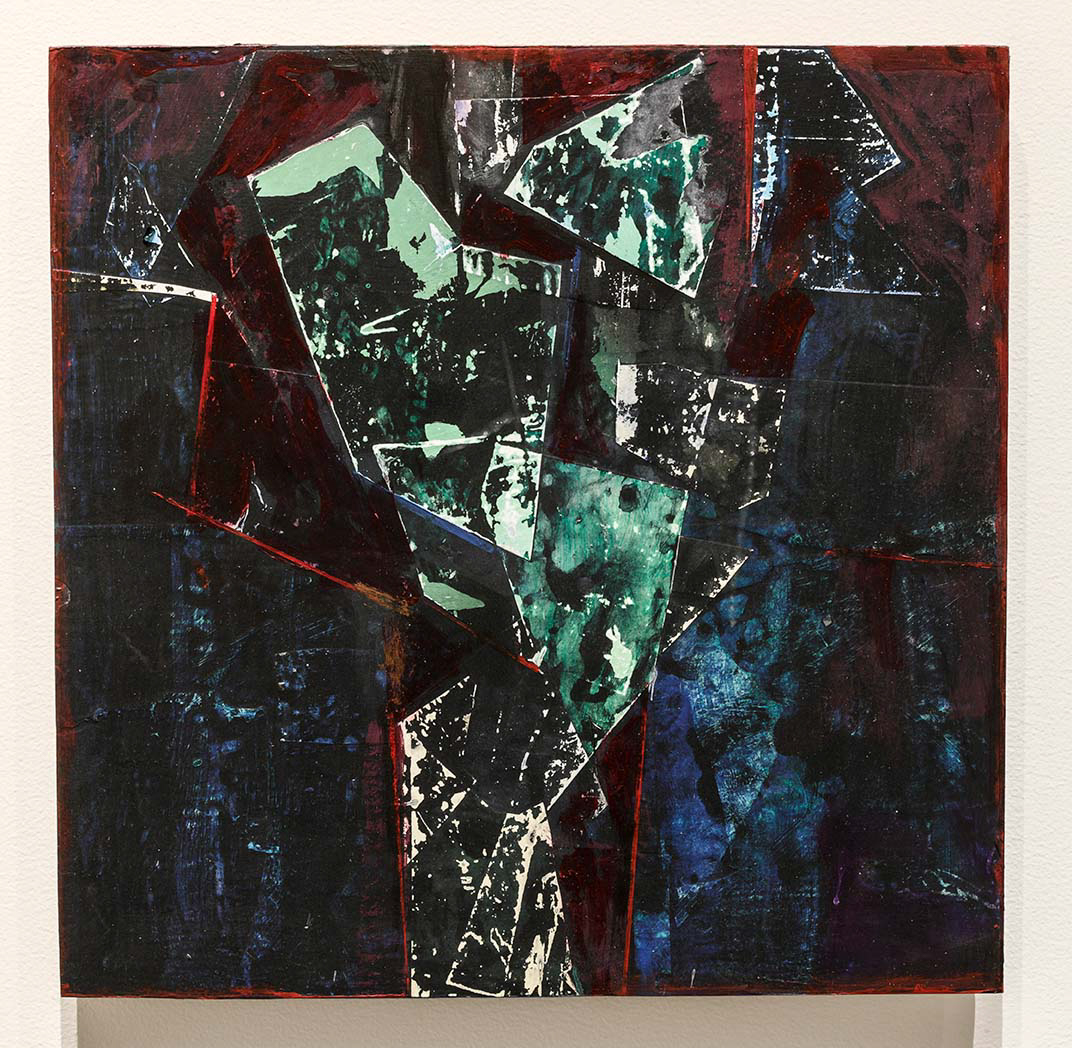 Don Woodford
Queen of the Night, 2018
Acrylic and paper collage on panel
Courtesy of the artist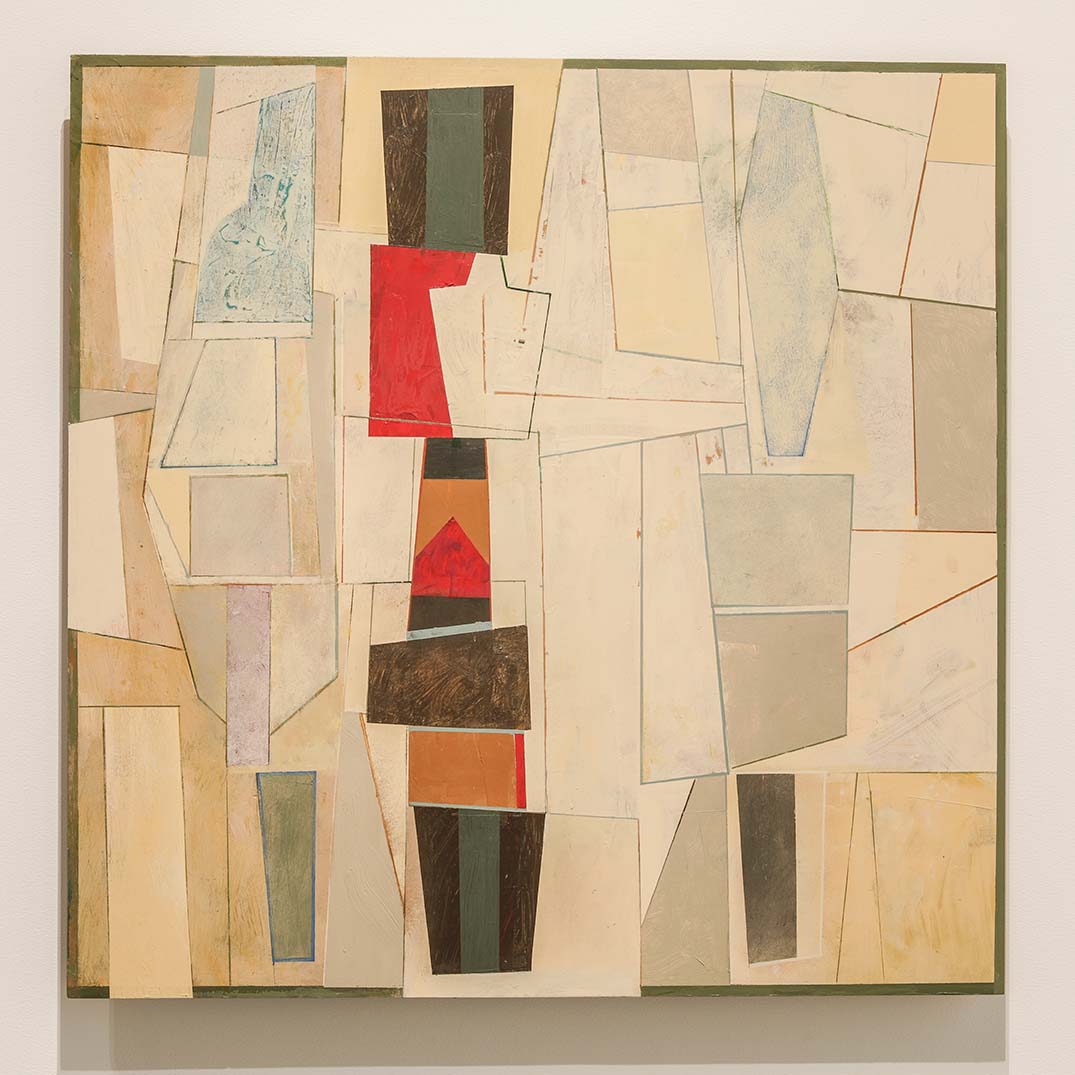 Don Woodford
Coltrane, 2018
Acrylic and paper collage on panel
Courtesy of the artist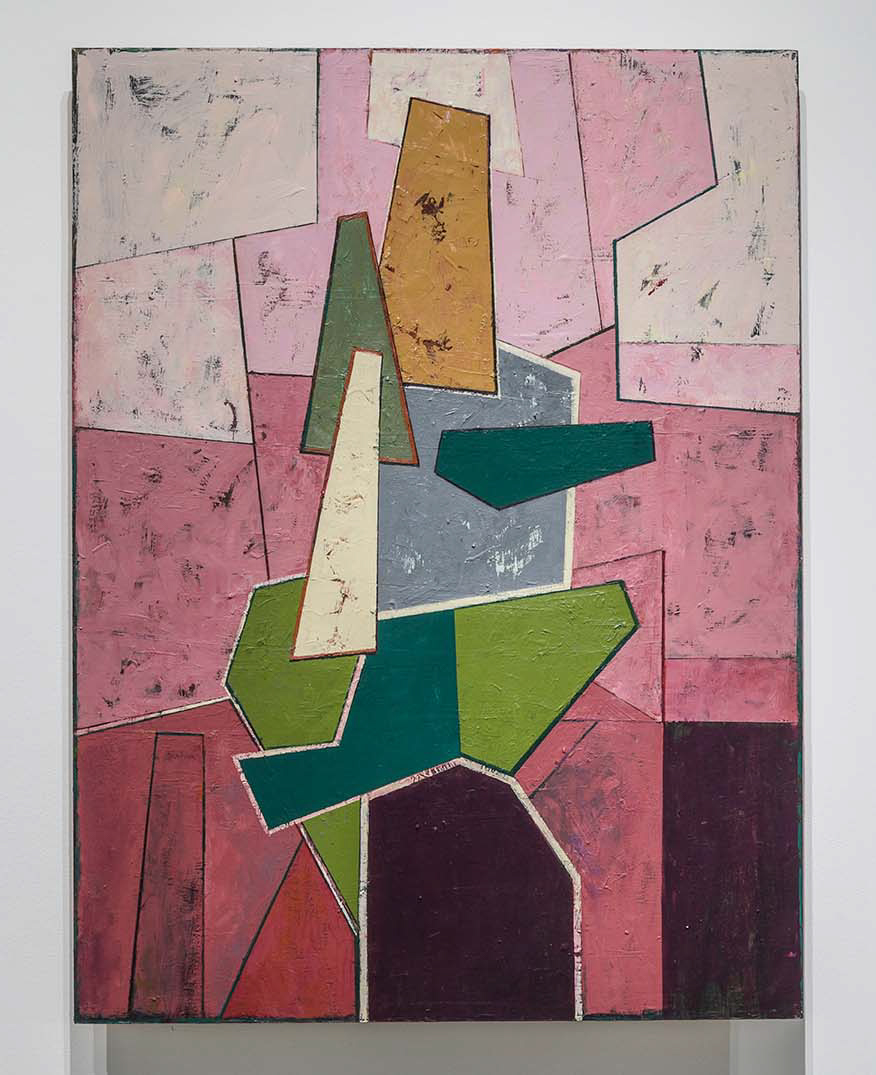 Don Woodford
The Acrobat, 2022
Acrylic and paper collage on panel
Courtesy of the artist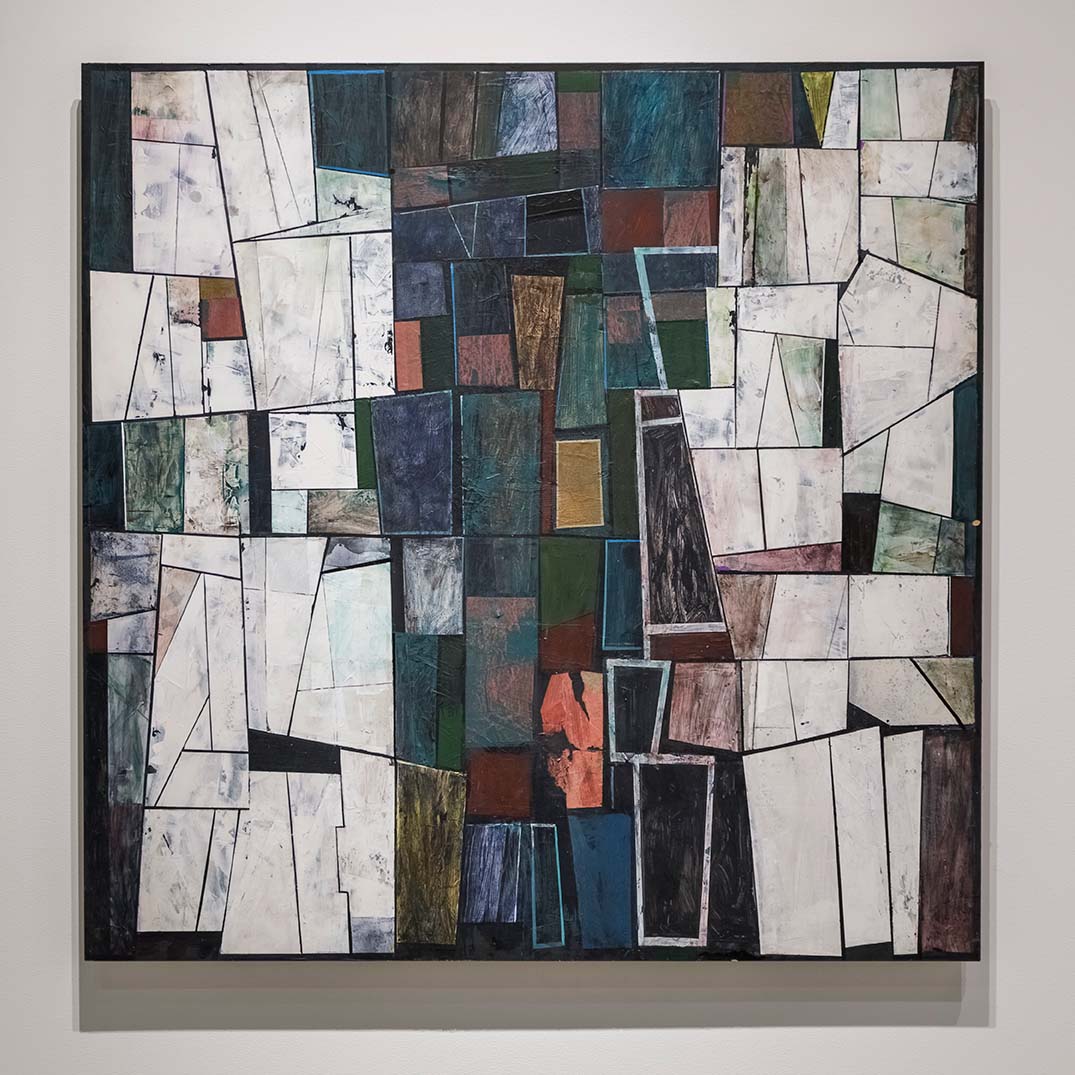 Don Woodford
Duet, 2017
Acrylic and paper collage on panel
Courtesy of the artist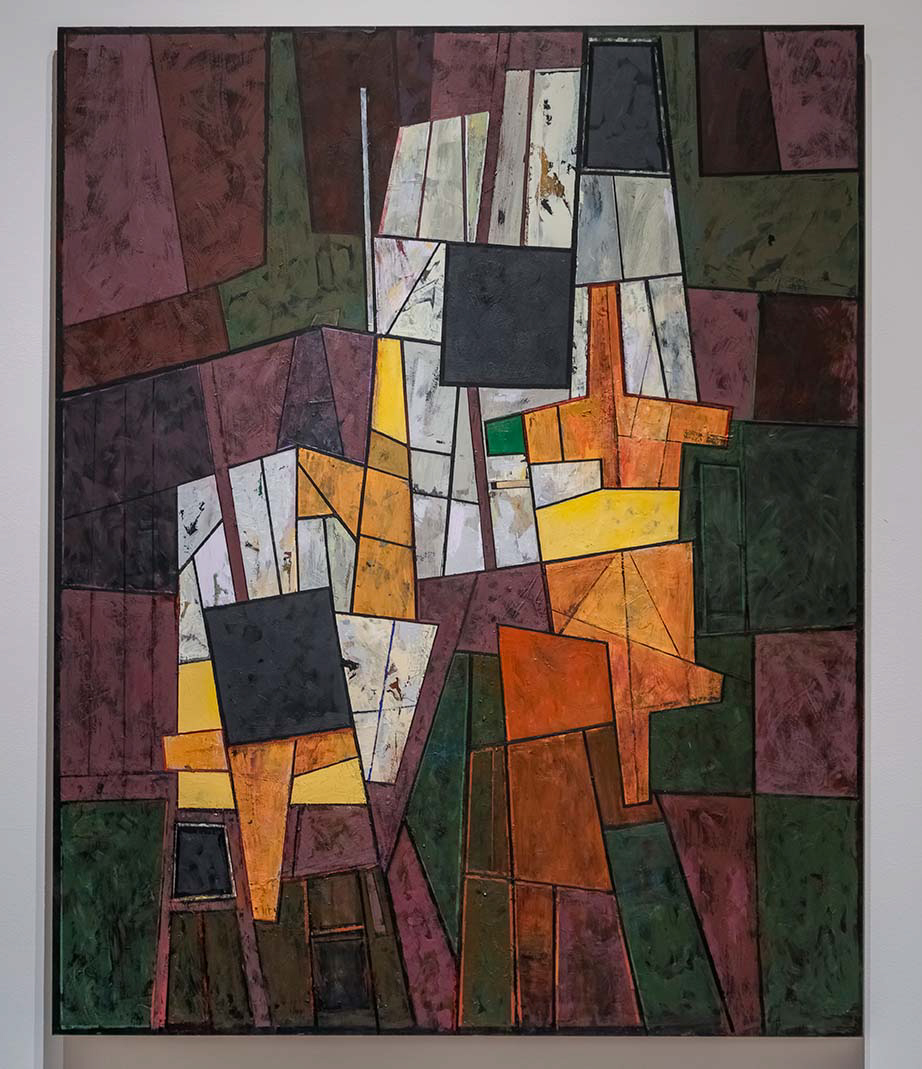 Don Woodford
Pas de deux, 2021
Acrylic and paper collage on panel
Courtesy of the artist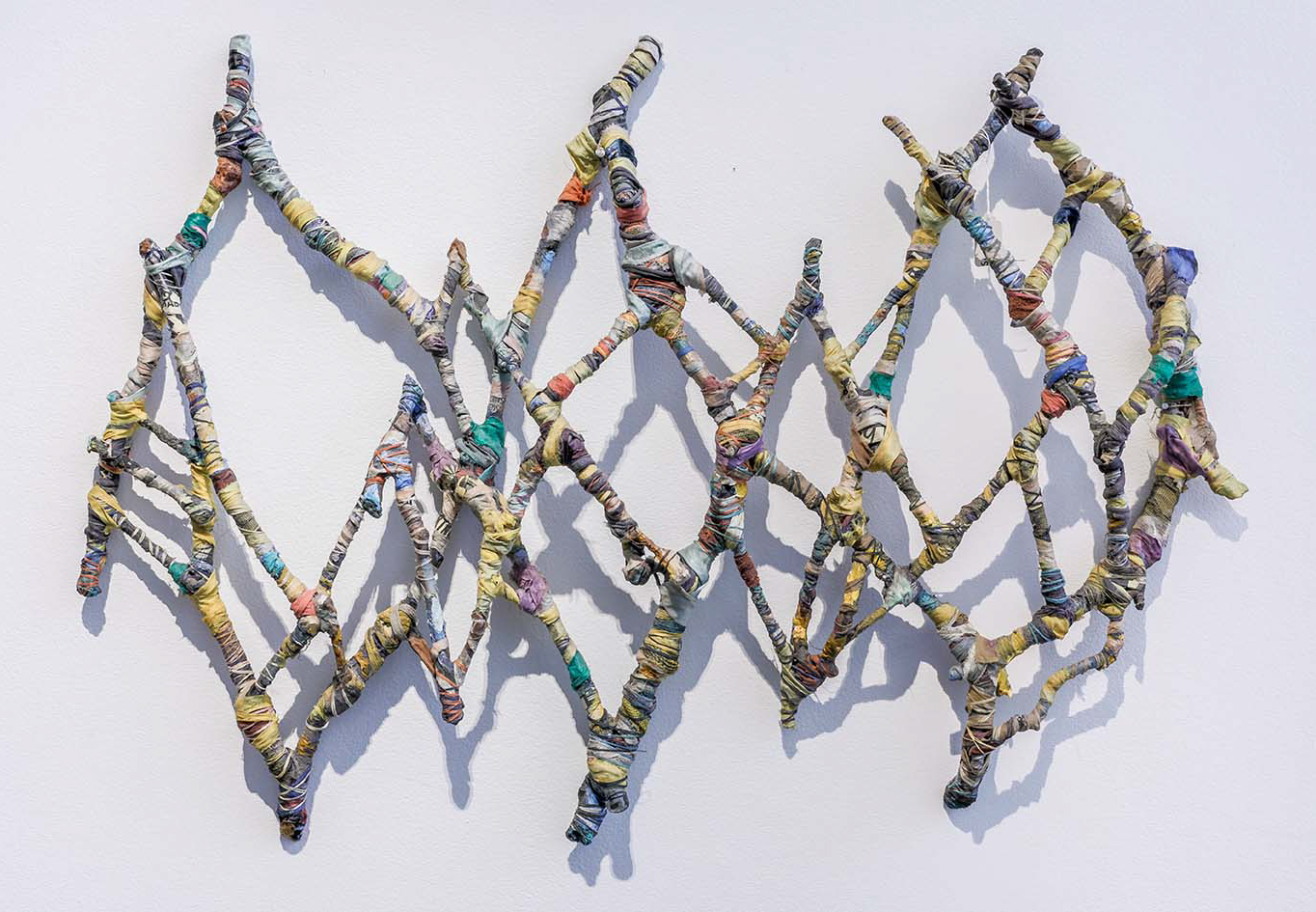 Don Woodford
Three Gypsies, 1986
Acrylic, fabric, and wood
Courtesy of the artist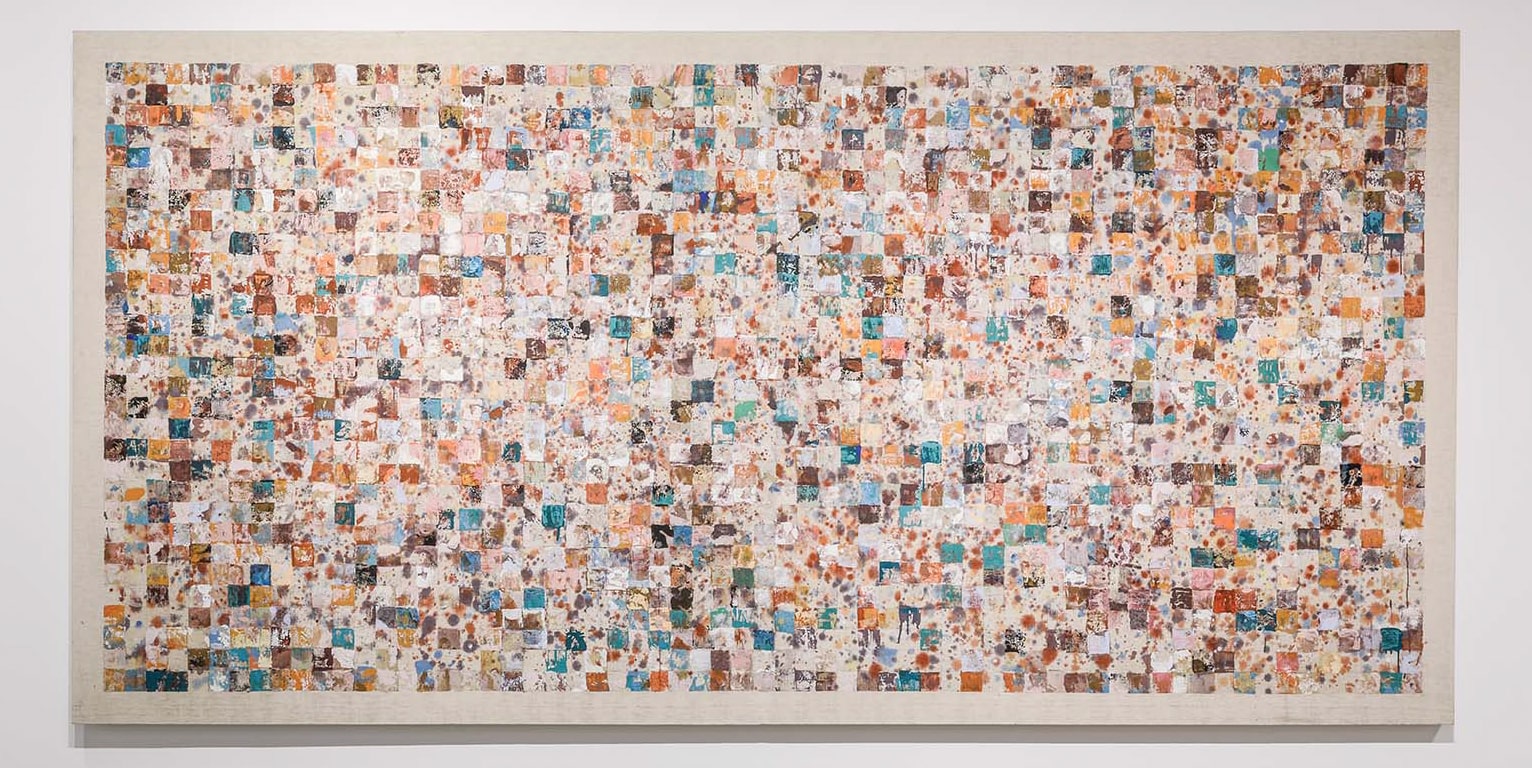 Don Woodford
Harvest, 1973
Acrylic on canvas
Courtesy of the Pfau Library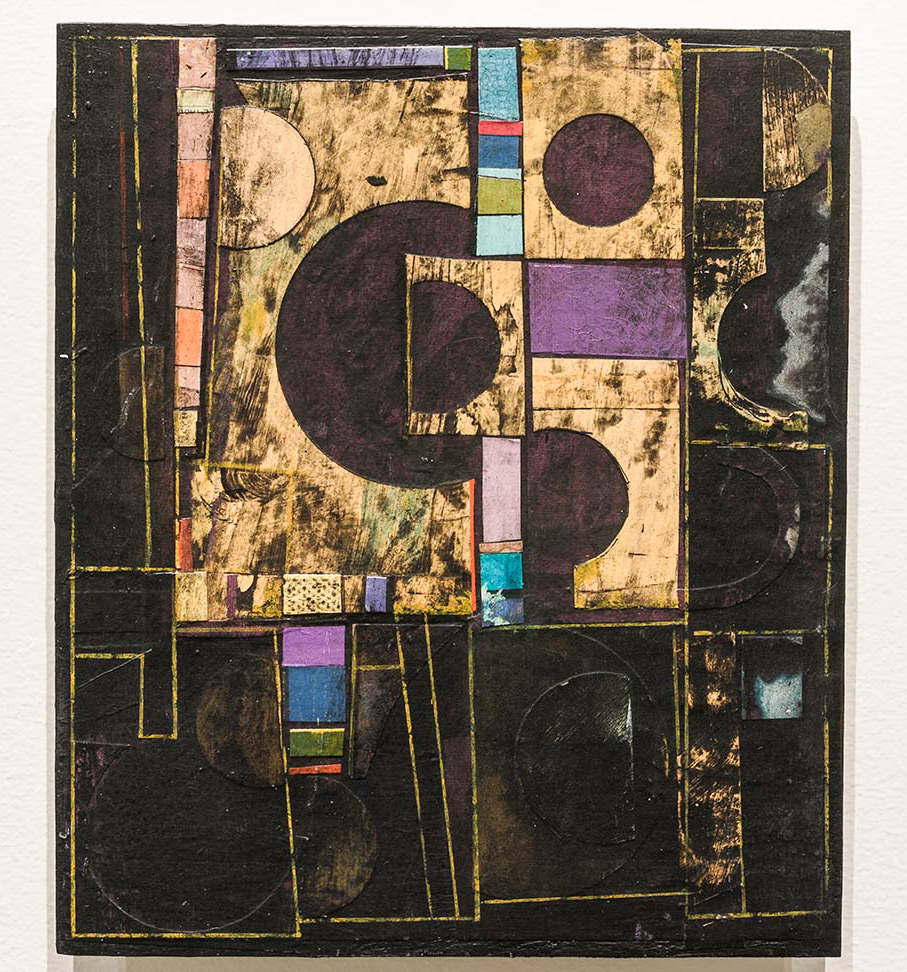 Don Woodford
Barries, 2004
Acrylic and paper collage on panel
Courtesy of the artist