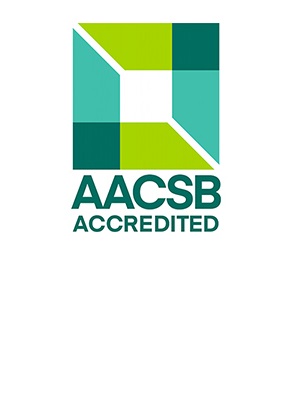 The Jack H. Brown College of Business and Public Administration, in collaboration with the College of Extended and Global Education, is proud to announce our offering of a fully online Bachelor of Arts in Administration degree completion program starting in the Spring Semester 2022! 
The curriculum, offered in a fully online format, provides students with a broad understanding in the areas of management and organizational behavior.
The program will allow students with prior academic credit (minimum 60 semester units required) to complete their B.A. in Administration degree in a flexible format with a selection of their desired concentration, in addition to providing the required upper-division General Education requirements necessary for graduation from CSUSB.
In the Spring Semester, our concentrations offered will be Entrepreneurship; Management; and Supply Chain Management. 
Program Benefits:
Professional Quality: The B.A. in Administration Online program offers the same academically rigorous curriculum offered by the on-campus program with the Jack H. Brown College of Business and Public Administration, focusing on training in management, quantitative analysis, communication and professional judgment.
Flexibility: The B.A. program is designed for optimum flexibility, offered in a format that allows students to take courses in a fully asynchronous environment to accommodate the working professional. Courses are conducted in an accelerated format in multiple sessions per semester. Students are able to focus on a smaller course load at one time while making sufficient progress on their degree.

Affordability: The fully-online program is priced in a flat-rate per unit, accepts most forms of federal financial aid, and allows students to break their tuition into monthly installments throughout a semester.
Concentrations:
Starting in Spring 2022, students applying to the Online B.A. in Administration program will be able to select one of three concentrations.
Entrepreneurship
Management
Supply Chain Management
These are the three concentrations that will be offered at the time of program launch. As the program grows, we may add additional concentrations in further business related fields.