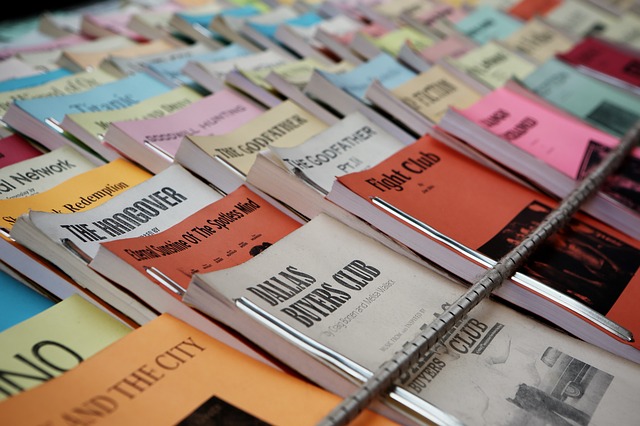 Curious about how a TV writers' room functions?  Interested in helping writers on story ideas?  Looking to be in the right place to pitch your own stories?  Then continue reading to learn about working as a Script Coordinator.   A script coordinator is the key liaison between a TV show writers' room and the show's various production departments.  Specifically, a script coordinator works within the show's writers' room to track edits to each script, and to maintain a detailed record of the show's evolving storylines and characters.  Ensuring script integrity is crucial as all production departments adjust their specific workload priorities on the most recent script. 
Skills and Responsibilities
Track script changes to guarantee that all staff writers are working from the same story developments. 
Standardize every script per an in-house style guide, proofreading for format, grammar, spelling, and style. 
Maintain a thorough record of show stories and 'mythology', tracking plot points and character introductions.
Facilitate collaborative dialogue between the writers' room and various production departments.  
Determine timing of script draft circulation based on such factors as production schedule, script revision timetable, and script approval process.
Monitor multiple issues, such as legal clearance, story notes and production problems, to ensure that scripts address evolving demands.
Where They Work
Script coordinators work primarily in TV production. The specific responsibilities of a script coordinator vary based on the style of the showrunner, who manages the writers' room.  For a general overview of a TV writers' room, please visit the How a TV Writers' Room Works podcast.  In addition, the Being a TV Script Coordinator podcast provides further detail on the specific script coordinator role within the overall structure of the writers' room. Both podcasts are from the Paper Team, who produce a podcast series about all aspects of television writing. The producers of this series describe it "as a podcast for anyone working their way into the entertainment industry and everyone passionate about television." For a brief video introduction to the role of script coordinator, please visit this One Minute Job Description from a script coordinator who worked on the animated feature Smurfs: The Lost Village. 
Getting a Job
This Vanity Fair article from August 7, 2018 'Is This the End of the TV Writers' Room as We Know It?' describes recent changes to the TV writers' room and what the implications might be for aspiring TV writers. 
Q&A with Kate Powers is an interview with a current TV staff writer who describes her progression through the initial ranks (including the role of script coordinator) of the TV writers' room.