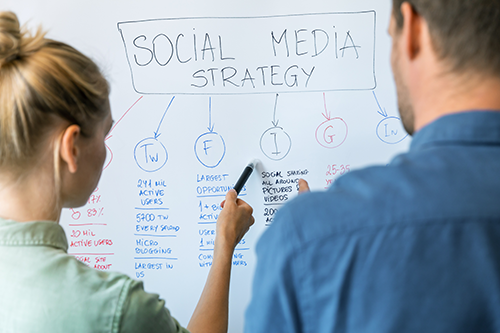 Social media managers oversee social media sites for companies and organizations.  They ensure that sites have engaging written and visual content to enhance the group's profile.  They are also responsible for tracking and analyzing user traffic on the sites.
Skills and Responsibilities
Create high quality content for different social media platforms
Have excellent writing skills
Be adept in photography, videography, and editing
Have an eye for design
Stay up on timing for social media posts
Manage budgets for social media campaigns
Use analytic tools to track and measure user engagement
Where They Work
Social media managers often work for large companies, small businesses, and organizations.  They may also freelance. Companies and organizations that have recently posted jobs for social media managers in California include Torrid, Vixlet, Stanford University, and WHAM Network.