Welcome to the CSUSB Visual Arts Center. This unique self-contained facility, nestled in the foothills of the mountains just North of San Bernardino, California, is home to the Department of Art & Design, the Robert and Frances Fullerton Museum of Art (RAFFMA), the Visual Resource Center (VRC), and Arts Connection (the Arts Council for San Bernardino County). Between us we teach, advise, support and inspire a broad community both within the university and well beyond in the local and regional areas that CSUSB serves.
 
Typically we support between 600-700 innovative and imaginative students in our department each year, all working toward either a BA or BFA in Studio Art, Art History, Design, Visual Studies, or toward our graduate professional qualification the MFA in Studio Art.
 
In our BA program, we currently offer five different plans: Art History, Visual Studies, Studio Art, Graphic Design, and Graphic Design with Marketing. These names of the plans don't tell you much, but you will find in this website details of the broad range of classes in the 2D and spatial arts, design methods of many kinds, digital fabrication, art history research that covers the historical and the contemporary, and visual studies with its natural interdisciplinarity.

Please note that from Fall 2020 onwards we will be offering new undergraduate degree programs: BA in Art History & Global Cultures, BA in Design Studies, BFA in Design (with concentrations in 3D Design, Interface Design, Motion Design, and Marketing), BA in Art (with concentrations in Visual Arts and Visual Studies), BFA in Art (with concentrations in Studio Art and Visual Studies), and a BA in Studio Art Studies, plus minors and certificates in these disciplines.
 
With our world-class facilities and workshops (painting, drawing, printmaking, wood, metal, ceramics, glass, furniture design, chemical photography, digital photography, video editing, web authoring, graphic design, product design, animation, 3D modelling, digital fabrication, and arts education, and more …) we literally have the tools to help you create art and design work in any medium, in any format, and at almost any scale.
 
This vibrant creative environment is a place where you can pursue your personal educational and artistic goals, whilst developing your skills, knowledge, and experience in art and design practice, history, and theory, broadening your understanding of visual cultures all around us in the world.
 
We welcome students as freshers or as transfer students from all walks of life, and students with all sorts of backgrounds. We openly welcome and actively support students from all races, ethnicities, sexualities, and genders. We continue to welcome and support equally our Dreamers, our first-nations students, visiting students from overseas, and any other visitors or immigrants of any status.
 
The outstanding faculty and staff at the CSUSB Visual Arts Center and Department of Art & Design are here to help and support you succeed in this exciting and dynamic learning environment, where, should you choose to start or continue your journey with us, you will be introduced to a broad universe of creative ways of seeing, making, thinking and learning.
 
We look forward to hearing from you.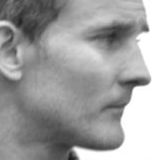 Professor Matthew Poole, Chair of the Department of Art and Design at CSUSB
Professor Matthew Poole
Chair, Department of Art & Design
California State University, San Bernardino
5500 University Parkway, VA-105B
(909) 537-5808
matthew.poole@csusb.edu