Your Resources
Our goal is to provide Cal State San Bernardino students with all the resources and support they need to be successful at CSUSB. For additional information, please email the Undocumented Student Success Center staff at dreamers@csusb.edu.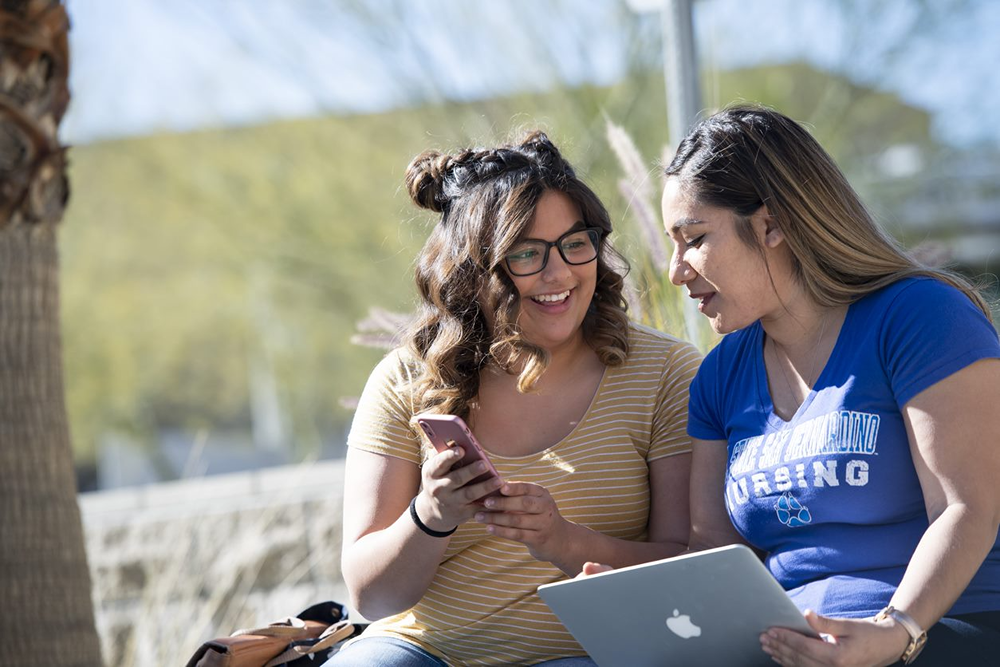 Campus
Technology

CSUSB offers various technology devices and software to students. Learn more on the ITS website. 

Food Security

The Obershaw DEN serves to assist CSUSB students who face food insecurity or scarcity. The Obershaw DEN is only available to currently enrolled CSUSB students, including undergraduate, graduate, credential, and doctoral students.
Community
CSU Chancellor's Office

As a leader in higher education, the California State University is deeply committed to ensuring academic opportunities are available to all the state's students, regardless of citizenship status.
Important Resources to Know