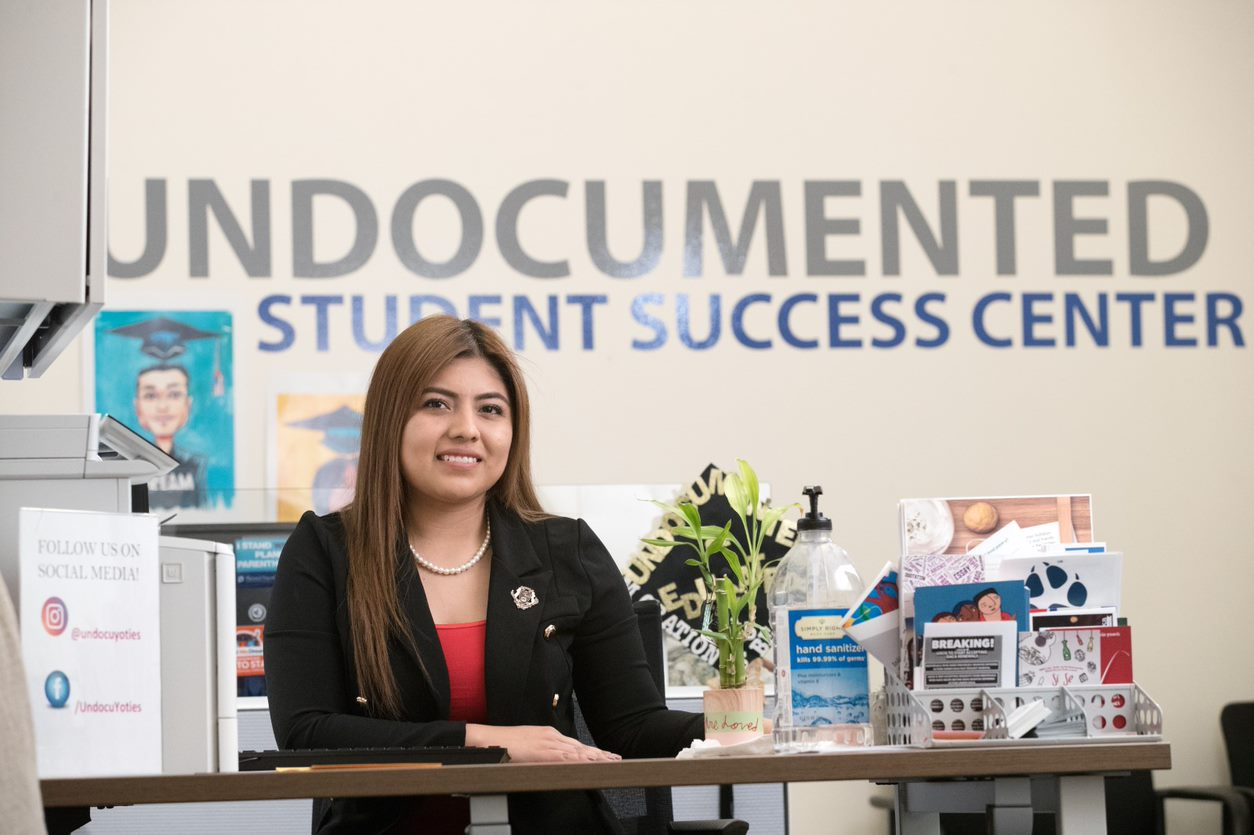 Mission Statement
To create a welcoming, dynamic resource environment for our undocumented student population and to provide a safe place where AB540 allies and other persons with a common interest for underserved populations can congregate, exchange ideas and provide support to one another and their students.
History
The Undocumented Student Success Center (USSC) opened its doors on November 5th, 2015, becoming the 4th in the CSU system to establish such a center. The USSC was established with the objective to serve the undocumented student population on the CSUSB campus. The center serves as a commons space for students and allies to connect with each other about issues regarding immigration, AB 540, employment opportunities, and much more. The center was created as a centered location where resources and assistance can be easily accessible to the undocumented community.  The center has also hosted multiple informational workshops related to our undocumented students and for our on and off-campus community.
Who is Considered an Undocumented Student or DREAMER?
An undocumented student or DREAMER is a student who lives in the United States but who does not have official legal status as either a citizen or as a permanent resident. Most undocumented students entered the United States at a very young age and have completed High School. These individuals consider themselves American. If students share their legal status information with you they have placed great trust in you and expect you to hold this information confidential unless otherwise stated. Please do not share a student's legal status unless indicated to do so by the individual, as this can potentially cause great harm.  
How are Students Affected by their Status?
Undocumented students are affected by their status in several ways and frequently do not have access to many things that documented students do. A few ways that legal status impacts undocumented students are:
No access to federal financial aid, including grants, loans, and work-study
Not eligible for federally funded research, scholarships, internships, or fellowship opportunities
For individuals without Deferred Action status, they are unable to apply to anything that requires a Social Security Number 
Very limited access to health care
Live with fear of being separated from family members