Welcome to CSUSB Travel
We provide a variety of services and functions to assist with the business travel needs of our university students, faculty, and staff. From providing guidance on various travel policies and procedures, to processing travel requests/advances and issuing reimbursement payments, we strive to keep our travelers on the move.
Throughout the online campus travel system, general guidance is provided regarding the CSU and campus travel policies and procedures. We encourage new and infrequent travelers to review the applicable travel system tutorial presentations. More detailed information may be found on this website, including the applicable CSU and campus travel related policies, procedures, forms, and links.  
We recognize that handling travel preparations may be daunting and we invite travelers and those making travel arrangements to contact us with their questions and special needs. We will be happy to assist in any way we can.
Travel Restrictions
CSUSB continues to limit review and approvals of faculty and staff business travel that includes air flights and/or overnight hotel stays. Local essential travel that does not include overnight stays remains at the discretion of appropriate administrators.
All travelers who return from an approved business trip that includes air flights and/or overnight hotel stays are asked to test for COVID-19 3-5 days after their return.
International business travel for faculty and staff should be planned carefully. It is important to monitor entry requirements to their destination in advance. Administrators, supervisors, and department chairs are reminded to carefully consider quarantine requirements and any resulting impacts to in-person department operations when approving travel for unvaccinated faculty and staff. International travelers are also reminded of the additional approvals required for travel to high-hazard countries for personal safety concerns beyond those related to COVID-19. A list can be found at the CSU Risk Management web site.
Faculty and staff travelling internationally should complete the Risk Management travel survey 30 days in advance of departure to ensure insurance coverage can be bound. More information about the foreign travel insurance process is also found on the Risk Management website.
For international business travel, faculty and staff are permitted to travel to countries with a COVID-19 Risk Assessment of Level 1 or Level 2 by the CDC. Travel to Level 3 Countries will only be permitted for those who are boosted. The CDC travel recommendations by destination can be found on the CDC website.
Travelers should also understand the US re-entry requirements to ensure they can return.
These CSUSB faculty and staff travel requirements are subject to revision based on changing health and safety guidance on the COVID-19 pandemic. Specific questions should be addressed to your immediate supervisor and/or college dean or divisional vice president. General questions about employee travel can be directed to Mona Sinha, Travel Program Coordinator at Accounts Payable. She may be reached by email, Manorama.Sinha@csusb.edu, or phone x73158.
CSU Travel Ban Memo
The following states are subject to California's ban on state-funded and state-sponsored travel:
Alabama
Arizona (as of September 28, 2022)
Arkansas
Florida
Georgia
Idaho
Indiana
Iowa
Kansas
Kentucky
Louisiana Tracey Richardson (Aug 31, 2022, 15:57 PDT)
Mississippi
Montana
North Carolina
North Dakota
Ohio
Oklahoma
South Carolina
South Dakota
Tennessee
Texas
Utah
West Virginia
Additional Resources

Manorama "Mona" Sinha
Senior Financial Analyst T&E
Travel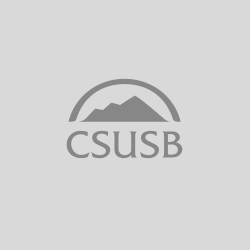 Jay Wood
Accounts Payable and Disbursements Manager
Accounts Payable