Welcome to CSUSB Travel
We provide a variety of services and functions to assist with the business travel needs of our university students, faculty, and staff. From providing guidance on various travel policies and procedures, to processing travel requests/advances and issuing reimbursement payments, we strive to keep our travelers on the move.
Throughout the online campus travel system, general guidance is provided regarding the CSU and campus travel policies and procedures. We encourage new and infrequent travelers to review the applicable travel system tutorial presentations. More detailed information may be found on this website, including the applicable CSU and campus travel related policies, procedures, forms, and links.  
We recognize that handling travel preparations may be daunting and we invite travelers and those making travel arrangements to contact us with their questions and special needs. We will be happy to assist in any way we can.
CSU Travel Ban Information
On 09-13-23 Governor Newsome signed SB 447 which repeals AB 1887, the travel ban.
Effective 09-14-23, state funds may be used for travel to all states.  If the travel occurred prior to the repeal, non-state funds must be used for reimbursement, however if the travel occurred September 14th or later, state funds may be used.
If you have any questions, please contact the Travel Department at travel@csusb.edu
The following states were subject to California's ban on state-funded and state-sponsored travel:
Alabama
Arizona (as of September 28, 2022)
Arkansas
Florida
Georgia
Idaho
Indiana
Iowa
Kansas
Kentucky
Louisiana Tracey Richardson (Aug 31, 2022, 15:57 PDT)
Mississippi
Montana
North Carolina
North Dakota
Ohio
Oklahoma
South Carolina
South Dakota
Tennessee
Texas
Utah
West Virginia
Wyoming (as of July 14, 2023)
Missouri (as of August 28, 2023)
Nebraska (as of October 1, 2023)

Manorama "Mona" Sinha
Senior Financial Analyst T&E
Travel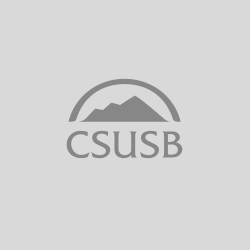 Jay Wood
Accounts Payable and Disbursements Manager
Accounts Payable