Program Board Engages Students with Entertainment-Oriented Events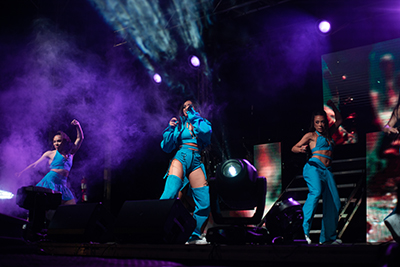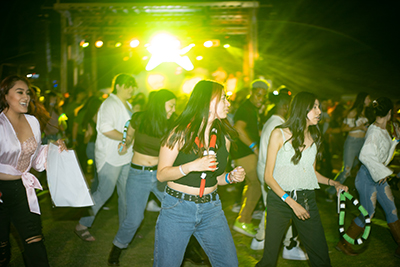 The Santos Manuel Student Union Program Board promotes a sense of community at CSUSB through exciting, entertainment-oriented events, such as dances, games shows, and the end-of-the-year party Coyote Fest. Events are hosted every other week throughout the year for students to participate in.
Program Board Coordinator Monica Baeza has worked in higher education for six years. She is a CSUSB alumni who joined the Program Board team in 2011 as a student assistant before transitioning to a full-time staff member in 2016. 
In her role, Monica oversees a team of five student assistants who help create and execute events at CSUSB. With her guidance and mentorship, the students develop an understanding of event management as it relates to budgets, marketing, negotiating, creativity, statistical reports, and research.
Every semester, the team maps out a plan of action for the events they want to host during the term. Monica trains the students and allows them to take lead with the events. Once the events are established, Monica oversees the logistics by reserving spaces and establishing the dates and times.
"Best part of my job is definitely working with the students," said Monica. "I feel like I can give back to them. They teach me so much."
She added, "Seeing them grow as a person and a professional throughout their college career is so awesome, and then being able to see them after they graduate and see what other things they get into, and that's definitely the best part of my job."
Stay connected and follow Program Board on social media: Instagram, Twitter, and Facebook
To access information about Program Board, click here