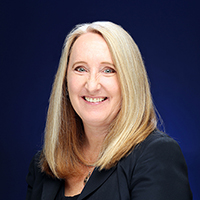 Lisa Root, M.A.
Associate Dean of Students and Director of Student Conduct & Ethical Development
Email: lisa.root@csusb.edu
Greetings from the Associate Dean of Students Office!
Welcome to CSUSB! We are so glad to have you as a member of the Coyote Family.
As you explore our website, we hope that you will find helpful information that will assist you in navigating our beautiful campus, its services and opportunities for your engagement with clubs, recreation, and student success resources. You may also find useful links to a number of programs and services offered through other Student Affairs departments.
The Dean of Students Office is here to ensure students' safety and well-being as well as provide, in partnership with our student community and colleagues, meaningful experiences in and outside of the classroom.
Please know we are committed to your personal and intellectual growth whether you live on campus or commute to CSUSB for evening classes, we are here to help you make the most of your CSUSB experience. With this in mind, if you have an idea to improve CSUSB or have a question about how to get connected to programs, activities or events, we would love to hear from you.
Go 'Yotes!