Alumni Turned Staff Member Helps Students Succeed in SAIL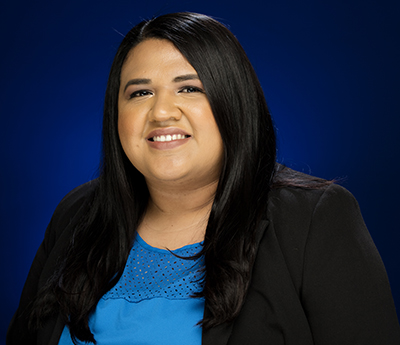 Meet Victoria Argot! She is the Counseling Supervisor in the Student Assistance in Learning (SAIL) program, which is a TRiO Student Support Services grant that has served nearly 5,000 students at CSUSB. Victoria is a CSUSB alumni, earning two bachelor's degrees, in psychology and human development. In 2015, she joined the Coyote family as a staff member in SAIL. She has held a variety of roles in the department, including administrative support assistant, administrative coordinator, and counselor.
According to Victoria, the SAIL program assists low-income and first-generation students and students with disabilities on their academic journey at CSUSB.
"The specific goal of student support services programs like SAIL is to increase the college retention and graduation rates of targeted students at the undergraduate level through academic support and to advise services," said Victoria. "When students join the SAIL program, they are not simply joining a program, they are entering a family."
In her role as counseling supervisor, Victoria provides students holistic services to support the completion of their undergraduate degrees.
"I help develop programming aimed to address the barriers and challenges faced by students of underrepresented backgrounds as they work towards their graduation goals — closing educational equity gaps by delivering and connecting students with essential success resources," said Victoria.
Added Victoria, "Without question, my students are the best part of my job. Having the opportunity to impact future generations of first-generation college students positively is fantastic. Being a first-generation college student myself, I relate to the first-generation student population. My mission is for my students to wholeheartedly know that they are not alone in their college journey!"
Follow SAIL on Instagram, TikToc, Facebook, and YouTube to find out about upcoming events and resources. Call 909-537-5921 or click the link below for more information.