Meet Interim Rancho Mirage Student Center Coordinator Sasha Baltazar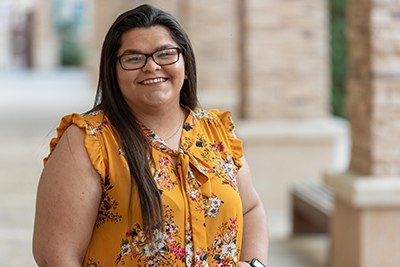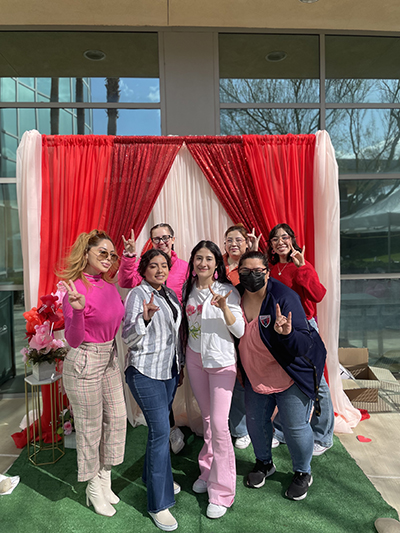 Sasha Baltazar is the interim Rancho Mirage Student Center (RMSC) Coordinator. She joined the Coyote family in 2018 as a student volunteer at the RMSC her freshman year at CSUSB. Sasha became a student assistant her sophomore year before transitioning to her current role. The CSUSB alumni graduated in the fall, earning a bachelor's degree in Communication. 
As the RMSC Coordinator, Sasha oversees a team of seven student assistants and hosts events at the Palm Desert campus. 
"I work together with the students to put on these events to help celebrate diversity and inclusion and bring all these fun events to the students," said Sasha. 
Located at the Palm Desert campus, the Rancho Mirage Student Center is a one-stop shop for entertaining and educational events and activities for students. The center hosts 20-30 events a year. Programming includes seasonal events, dances, indoor and outdoor activities, and game nights.
Some of the services the RMSC provides includes:
Free scantrons and testing materials
Computer stations
Printing services
On-campus referrals
Students can stop by the center to grab a snack and check out soccer balls, basketballs, frisbees, board games, and different video game consoles, including the Nintendo Wii, Nintendo Switch, and Xbox. In addition, the center provides free feminine products. 
For Sasha, the best part about her job is the connection she builds with the students she works with and those who visit the center. 
"We have a lot of interaction with students," said Sasha. "We see anywhere between 20-50 students a day. Whether it's just a quick hello or [students] come in to hang out, those connections are amazing."
Stay connected and follow the Rancho Mirage Student Center on Instagram @rmsc_at_pdc. 
To access information about the Rancho Mirage Student Center, click here