Division of Student Affairs Celebrates the Holidays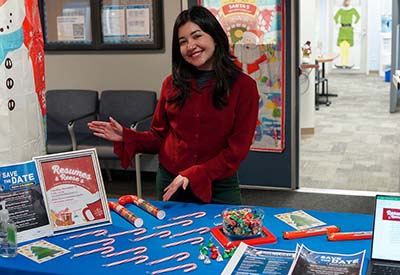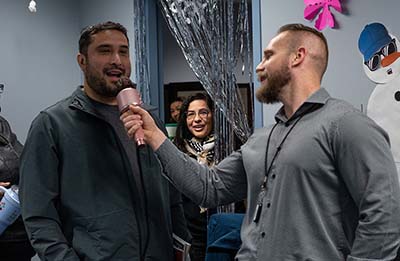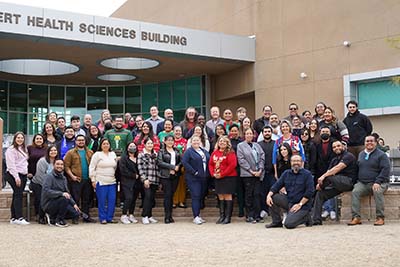 The Division of Student Affairs held a week of holiday festivities with Jingle and Mingle, a posadas celebration, held Dec. 12-14, and our annual PDC Winter Gathering concluded the celebrations on Dec. 15. At the events, attendees enjoyed food, games, giveaways, and Karaoke.
New this year, the posadas events were held twice a day and hosted by different departments in the division. During the week, Student Affairs administrators, staff, and students came out to celebrate the end of fall and the beginning of the holiday season.
"The Division of Student Affairs Professional Development Committee wanted to provide an opportunity for colleagues to connect and build community in an engaging and informal manner," said Summer Steele, Director of Cal-SOAP (California Student Opportunity & Access Program). "The DSA Jingle and Mingle allowed folxs from across the division to explore spaces, meet people, enjoy delicious treats, and enjoy each other's company."
She added, "We are very pleased with the response and hope to continue to build the posadas in the future."
A donation drive also took place during the week to help stock up The DEN with hygiene items for students in need.
Check out photos from the Jingle and Mingle and PDC Winter Gathering events on the Student Affairs Flickr!
To access information about the Division of Student Affairs, click here