Student Affairs Hosts 2nd Annual Latina Leaders Actualizing Agency Conference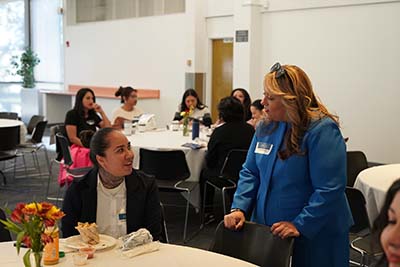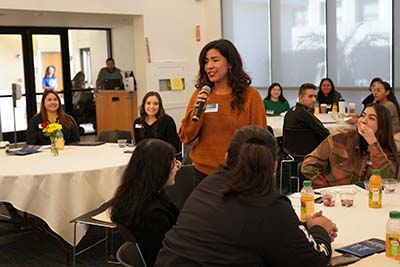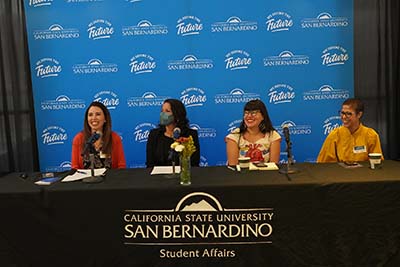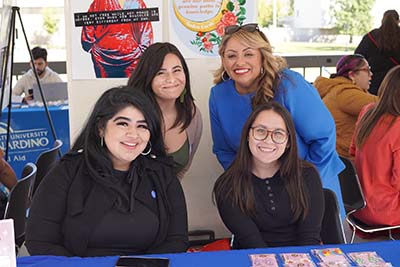 Another great turnout at the 2nd annual Latina Leaders Actualizing Agency Conference held on Nov. 4 in the Santos Manuel Student Union East at CSUSB. The campus community heard from Latina leaders and networked with fellow faculty, staff, and students. This year's conference had more than 100 attendees. The conference focused on understanding and achieving wellness, overcoming imposter syndrome, and how to identify and cultivate relationships with mentors.
"We were thrilled to have such a great turnout for this year's conference," said Dr. Paz Olivérez, Vice President of Student Affairs. "We are also grateful to the CSUSB faculty and staff who shared their experiences and expertise with our attendees."
She added, "The feedback we received from participants was overwhelmingly positive and we look forward to next year and continuing to grow the LLAA Conference to serve local K-12 and community college students in addition to our CSUSB students."
Diana Z. Rodriguez, San Bernardino Community College District Chancellor, gave the keynote address. She shared her journey of finding her voice and learning that you do not need to be loud to lead.
A panel discussion was held featuring Dr. Paloma E. Villegas, CSUSB Associate Professor; Dr. Diana Camilo, CSUSB Assistant Professor; Dr. Bibiana Diaz-Rodriguez, CSUSB Associate Professor; and Dr. Heidy Contreras, CSUSB Associate Professor. A Q&A took place and participants were able to ask questions.
Attendees engaged in round table discussions throughout the event. During lunch, participants had the opportunity to learn about the different departments in Student Affairs, campus resources and services, and how to get involved at CSUSB during the tabling portion of the event.
Counseling and Psychological Services Counselors Jazmin Rodriguez and Mari Ulate discussed Latina empowerment through mental health, and Career Center Career Counselors Valentina Felix and Primavera Reza-Nakonechny provided participants with tips and information on how to be your authentic self in the work place.
Check out photos from the day on the Student Affairs Flickr!