Former ASI President Serves as Interim Executive Director of Department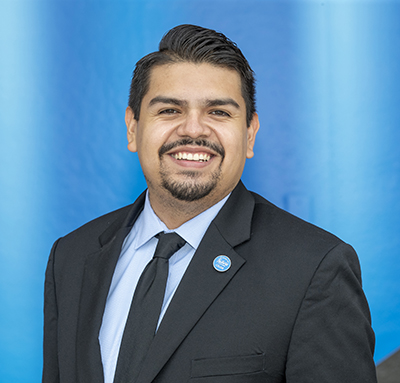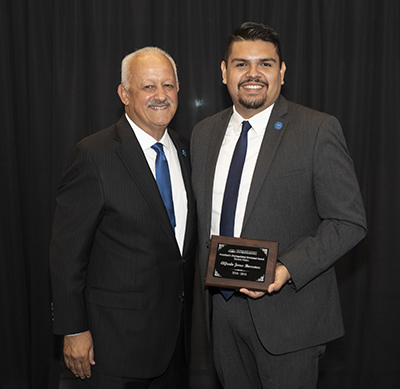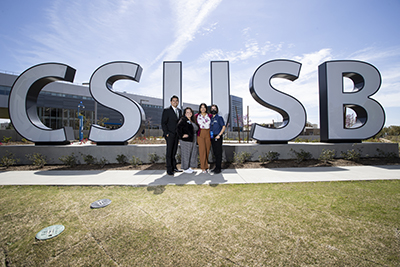 Meet Alfredo Barcenas. He joined the Coyote family in 2011 as an undergraduate student before becoming a staff member in 2016 in Associated Students, Incorporated (ASI), where he has held a variety of positions, including Senior Programming Coordinator, Policy and Legislative Specialist, Associate Director, and his current role as Interim Executive Director.
As a student, Alfredo was heavily involved on campus and took advantage of different opportunities, especially in ASI. He started as a student volunteer on the activities committee, then was appointed to the board for the College of Social and Behavioral Sciences, ASI Vice President, and ASI President.  In addition, he served as the Vice President for University Affairs for the California State Student Association, was a member of a fraternity, participated in the jazz ensemble, and served as a resident advisor, hall coordinator, and supplemental instructor in political science — all while being a full-time student.
"I think my undergraduate really became the foundation to where I am today and really set the tone, the direction, and the vision of what I ultimately became, a Student Affairs professional, and I don't regret it at all," said Alfredo.
In 2019, Alfredo was named the outstanding employee within the Division of Student Affairs and was a recipient of the 30 under 30 award for California's 47th Assembly District. 
As Interim Executive Director of ASI, Alfredo's role can be broken down into two main components: corporate responsibilities and student development. Alfredo serves as the chief financial advisor, overseeing and preparing the budget and communicating that information with stakeholders. He also is the risk manager for the corporation. This entails making sure ASI follows safety procedures, organizing the office and employees according to the California State University policy, and ensuring the department stays up to date on any policy or law changes in California, as well as CSU and CSUSB mandates. He also supervises his team of three staff members and 25 student employees at the San Bernardino and Palm Desert offices.
In addition, another important aspect of Alfredo's role is student development.  
"The stuff that I love the most is the development piece," said Alfredo. "That's serving as an advisor to our board of directors, providing some leadership development opportunities for non-student and student employees, serving as someone to make sure that we navigate the corporation in a strategic way to make sure that students' voices are being heard."
ASI serves, empowers, and advocates on behalf of the students at CSUSB. This includes involving students in the decision-making process by appointing them to committees, boards, and commissions.
The department created the Howl Squad program that allows students to be a part of the event planning and governance process. The program is intended for students looking to get involved, grow their leadership skills, and build a network during their time at CSUSB. The Howl Squad creates a pipeline to ensure students apply and serve on campus-wide and ASI committees.
ASI also provides the following services:
CAB Funding: The Club Allocation Budget offers funding to chartered campus clubs and organizations for on-campus events and conferences.
Graphic Design: The ASI Graphic Design team is made up of talented students who are skilled in providing thoughtful design solutions. The team offers design services for chartered student organizations and clubs on campus.
Programming: ASI hosts events to engage students in curricular and co-curricular activities that foster a sense of community and campus pride.
ASI gives students the opportunity to get hands-on experience, gain leadership skills, build a network, and get involved at CSUSB. Call the ASI office at 909-537-5932 or click the link below for more information. Stay connected and follow ASI on social media: Facebook, Instagram, Twitter, and YouTube.