CSUSB Helps Yotes Get Boosted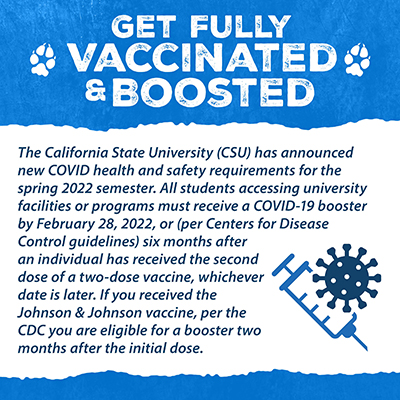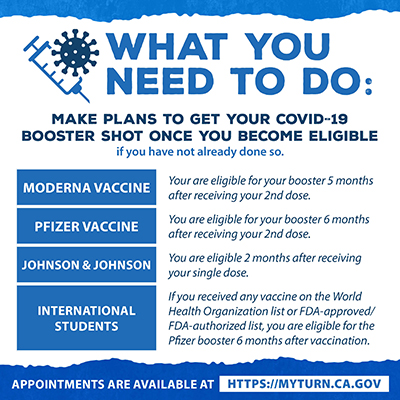 The California State University (CSU) has announced new COVID-19 health and safety requirements for the spring 2022 semester. All students accessing the university facilities or programs must receive a COVID-19 booster by Feb. 28, 2022, or (per Centers for Disease Control guidelines) six months after an individual has received the second dose of a two-dose vaccine, whichever date is later. If you received the Johnson and Johnson vaccine, per the CDC, you are eligible for a booster two months after the initial dose.
This is what the university is doing to ensure students can meet the booster requirements. Booster clinics are currently planned for the following dates, times, and locations: 
CSUSB – Yasuda Center 
Wednesday, Feb. 16
11:00 a.m.-2:00 p.m.
 
Saturday, Feb. 19
10:00 a.m.-2:00 p.m.
 
Thursday, Feb. 24
11:00 a.m.-2:00 p.m.
CSUSB Palm Desert Campus – Indian Wells Theater
Wednesday, Feb. 23
11:00 a.m.-2:00 p.m.
The clinics are available to both students and their families. Appointments are strongly encouraged. For information about COVID-19, please visit the CSUSB Return of the Pack website.