Campus Advocate Helps Get Denim Day Act of 2021 Passed Into Law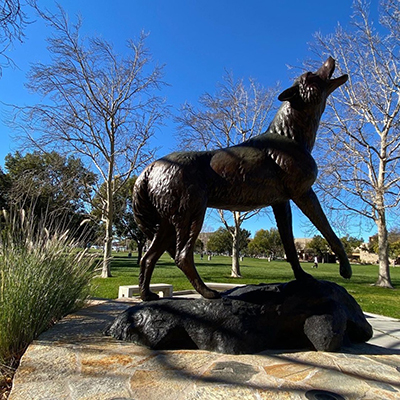 CSUSB Campus Advocate Cortni Ty Alexander helped the Denim Day Act of 2021, also referred to as Assembly Bill 939, get passed into law in California. As a result, it is now illegal to consider a survivors' clothing as evidence in a sexual assault case. In order to get the bill approved, Cortni served as an expert witness when the bill was introduced to the California Public Safety and Senate Public Safety committees.

Each year in April, Denim Day raises awareness about all forms of sexual violence during Sexual Assault Awareness Month. It showcases support for survivors and provides a foundation for solidarity. The day calls for everyone to wear denim to show support for victims and survivors of sexual harassment, abuse, assault, and rape.
According to Cortni, the VOICE peer mentors, CAPS Director Dr. Carolyn O'Keefe, and her peers in CAPS played a huge part in her success with supporting the bill. This amazing accomplishment will help sexual assault survivors throughout the state of California.