VOICE Program Advocates for Students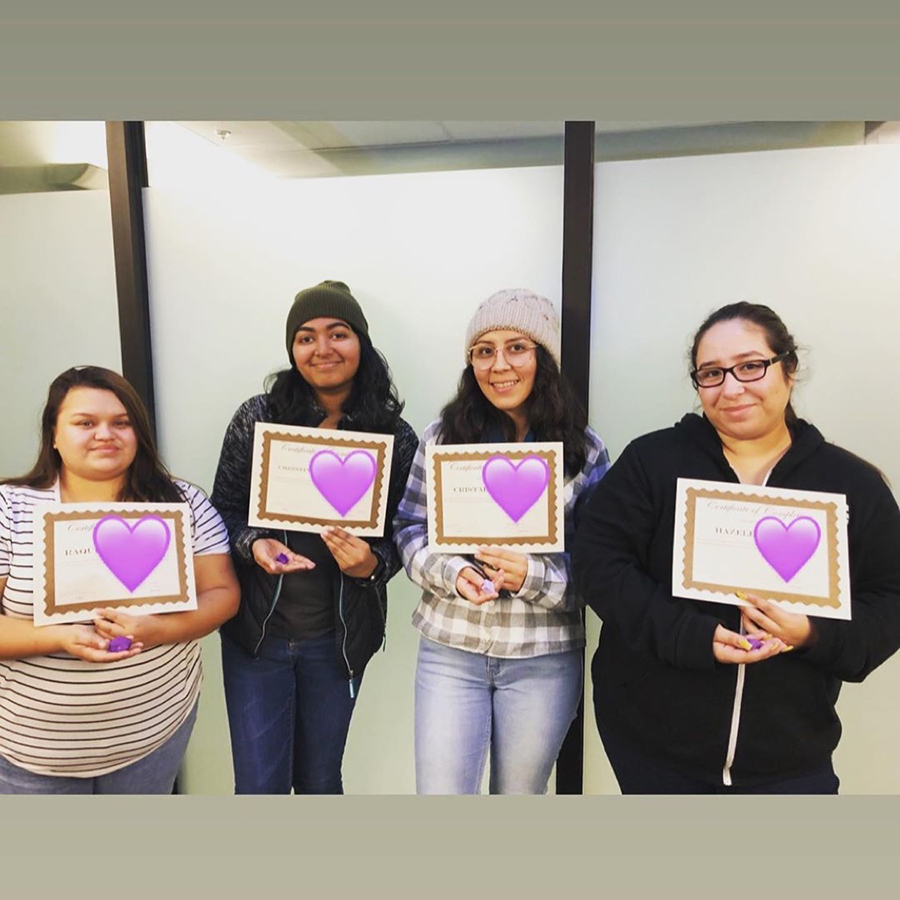 This month, we will highlight the student program VOICE. VOICE peer educators are students who use prevention education to reduce the number of their peers impacted by sexual assault, dating/domestic violence, and stalking. This is accomplished through workshops, presentations, trainings, and events that are hosted throughout the year.

In order to be a VOICE peer, you must complete a 15-hour training, along with weekly trainings throughout the year. Senior Psychology major Hazelle Reyes began her Voice peer educator training in December 2019 and has been a part of the program for nearly a year. 

"I like that I get to help other students find their voice and be able to guide/help them in the right direction when it comes to opening up about their experiences," said Reyes. "I like being able to let them know that someone is listening and someone cares."

Added Reyes, "I also like being able to educate others on topics such as domestic violence, sexual assault, consent, and many other things. I think this kind of education is important for our students." 

VOICE peer educators help students recognize the dynamics of these violations, identify ways to step-in and speak-up safely, and provide appropriate referrals for survivors.

"Our program is meant to help those who are going through traumatic experiences and may need to speak to an advocate or someone in the Title IX office," said Reyes. "For example, a student who may not have a strong support system at home, the VOICE peers and advocate are the support system that they need."

Follow the VOICE peer educators on Instagram @CSUSBVoicePeers and Facebook for additional resources. Call the VOICE office at 909-537-5040 or click the link below for more information.