CSMAW's Statement in Solidarity with the Black Lives Matter Movement
The The Center for the Study of Muslim & Arab Worlds (CSMAW) at California State University, San Bernardino is saddened and outraged by the murders of George Floyd, Rayshard Brooks, Breanna Taylor, Ahmaud Arbery, and countless other Black individuals. We recognize the deplorable systemic racism that permeates the past and present of the U.S. and stand in strong solidarity with those who seek to make fundamental changes to the system. CSMAW is part of a global movement that advocates for peace and justice. Our commitment at CSMAW is to strengthen our solidarity with those of MENA (i.e., Middle East and North Africa) and BIPOC (i.e., Black, Indigenous, and People of Color) in North America and globally through our teaching and community outreach.
CSMAW also recognizes the contribution of Black Muslims who comprise a third of the American Muslim population in our nation's civic, athletic, artistic, and civil rights movement, with leaders such as Malcolm X, Muhammad Ali, Keith Ellison, Kareem Abdul Jabbar, Ahmad Jamal, Art Blakey, T-Pain, to name a few. At CSMAW, we organize events to raise awareness about the struggles of Muslim populations and other religious and/or indigenous groups in MENA, most of whom are people of color and live in Global South. We acknowledge the similarities between their plight and those of people of color everywhere, including the Black Lives Matter movement. We condemn racism, anti-Blackness, and white supremacy in all of their forms and are committed to fighting to dismantle them. An injustice to our Black siblings is an injustice to all of us. We declare unequivocally that Black Lives Matter in this country and around the world.
CSMAW Quick Links
The Center for the Study of Muslim & Arab Worlds (CSMAW) at CSUSB serves as a flagship for international dialogue and academic excellence for students and faculty as well as the local and international communities. The Center supports research, lectureships, curriculum development and community outreach in order to advance the study of Islam and the Middle East.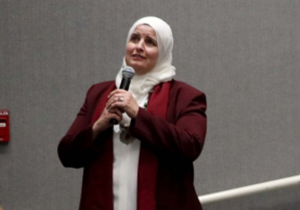 Director of CSMAW, Dr. Ahlam Muhtaseb, wins the CSUSB 2019-2020 Outstanding Scholarship, Research, and Creative Activities Award
June 12, 2020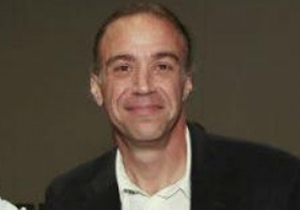 Dr. David Yaghobian, Associate Director of CSMAW, has been widely interviewed by the media about many issues related to Iran and Palestine
CSMAW member, Dr. Parastou Feizzaringhalam, wins the 2019-20 Golden Apple Award
June 8, 2020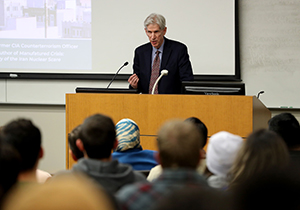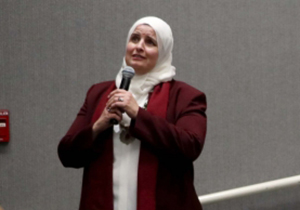 Director of CSMAW, Dr. Ahlam Muhtaseb, was selected by the CSUSB Office of Student Research as one of 2020 Research and Creative Activity Faculty Mentor Awardees.
Faculty selected for this award have shown exceptional dedication to student's success for careers in research, teaching, and preparing them to meet the highest professional and ethical standards as scholars. As a recipient of this award, you will receive $2,000 towards your professional development funds.