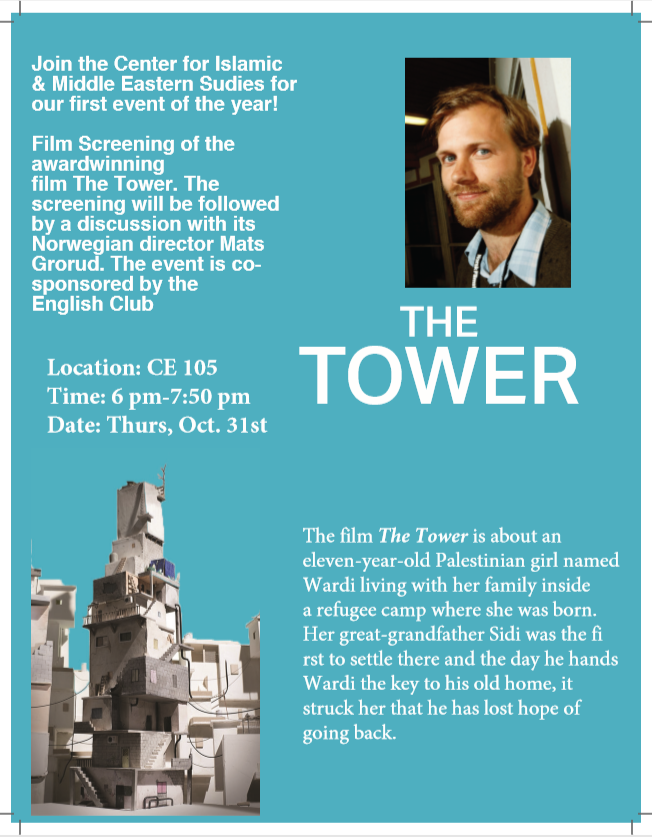 Come see the upcoming event!
Location: CD 105
Time: 6pm-7:50pm
Date: Thurs, Oct. 31st
 
The Center for Islamic and Middle East Studies (CIMES) at CSUSB serves as a flagship for international dialogue and academic excellence for students and faculty as well as the local and international communities. The Center supports research, lectureships, curriculum development and community outreach in order to advance the study of Islam and the Middle East.
Latest News
Rise of Populism and Islamophobia: How Can We Stem the Tide?
May 23, 2019
The current rise of populism across the globe is directly linked to the spread of Islamophobia, as policy and radicalized funnel, that candidates and political parties utilize to draw voters to the ballot box.  Here, rightwing populism has used Islamophobia, xenophobia and racial discourses to repackage people's real economic pain, social and political instability in Western societies and posit itself as the solution to these complex and long-standing problems. This panel seeks to deconstruct the current confluence of populism and Islamophobia to understand its growing manifestation and utility in political discourses domestically and abroad, and to assess the role of mass media in advancing racist and Islamophobic agendas. 
View Rise of Populism & Islamophobia Gallery & Speakers
Rise of Populism & Islamophobia Flyer
U.S. Hegemony & the Arab World Conference in Celebration of the 40th Anniversary of Arab Studies Quarterly
April 20-21, 2018
The Arab World is undergoing great economic, environmental and educational strides in some areas, while experiencing challenges in others. The role of the U.S. as the major player in the region requires constant and careful scrutiny. This conference aims to critically evaluate the impact of U.S. policy decisions, political and economic alliances, military interventions as well as reactions and popular resistance against the U.S. hegemony in the region from a socio-political and historical perspective.