CSUSB history professors star in Wondrium's 'The Real Ancient Egypt'
Wondrium's "The Real Ancient Egypt" features two Cal State San Bernardino Egyptologists in a new mini-series looking at the people and society of ancient Egypt.
Kate Liszka, associate professor of history and the Benson and Pamela Harer Fellow in Egyptology, and Kasia Szpakowska, W. Benson Harer Egyptology Scholar in Residence in spring 2021, both starred in and helped to write this new tell-all history of ancient Egypt.
The series' nine episodes examine the hidden stories of the past that make the ancient Egyptians become human to us today. It looks at topics like tomb robbery, immigrants, daily religious practices, useful demons and justice in the past.
Wondrium – formally called "The Great Courses" – commissioned this new style of documentary to be written by Egyptologists about insights into the past that they find exciting, but that most people today do not know about.
Liszka was chosen to be a member of the cast because of her previous work on Akhenaten, immigrants and tomb robbery. Her lecture on Tomb Robbery in Ancient Egypt for the Robert and Frances Fullerton Museum of Art (RAFFMA) at CSUSB currently has more than 18,000 views on YouTube.
Szpakowska was chosen because of her research into nightmares, demons and daily religious practices in ancient Egypt. For example, she was featured in RAFFMA's panel on Redeeming Demons: Coopting Demonic Forces for Good in Ancient Egypt.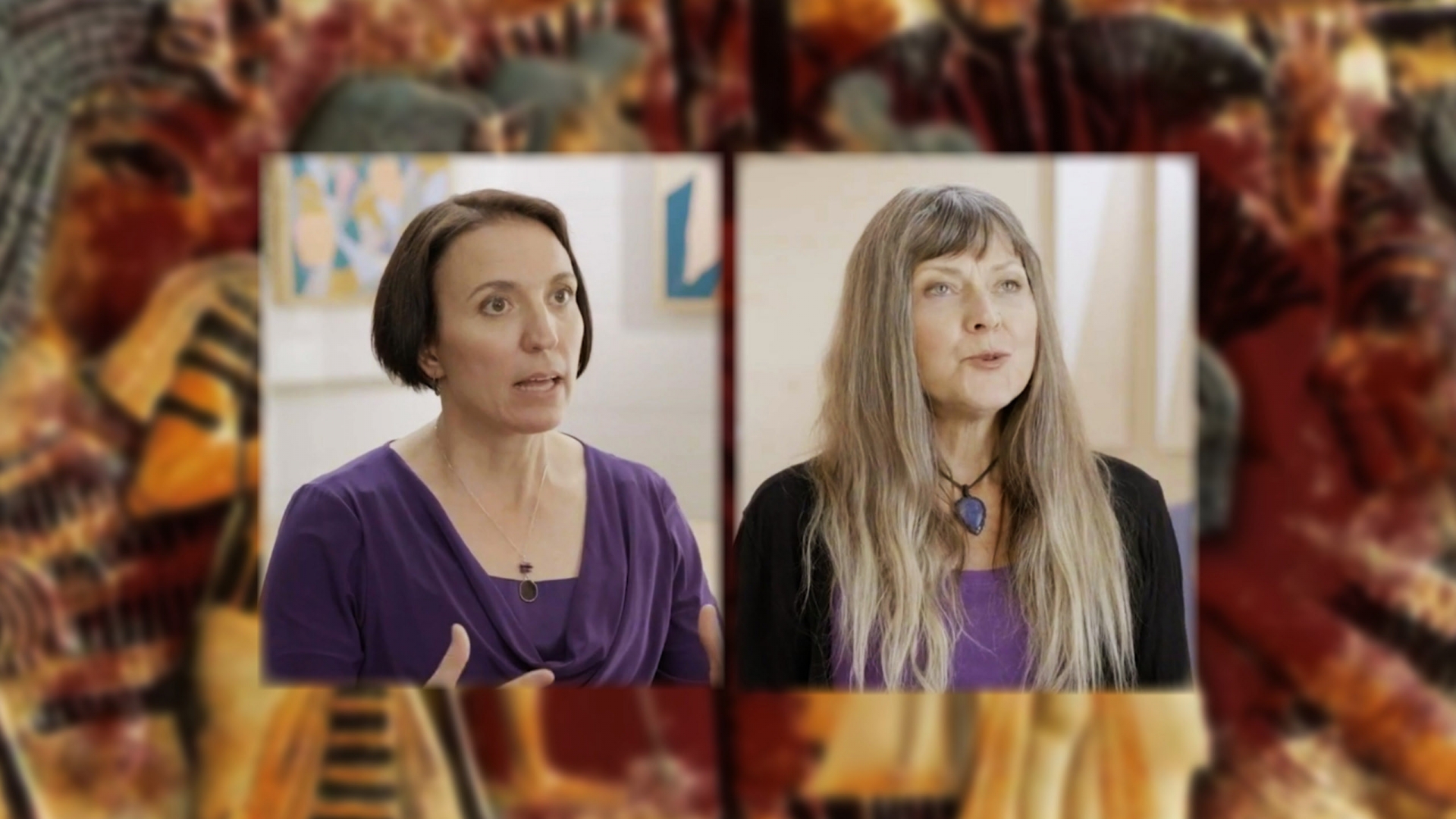 Along with Egyptologists Melinda Hartwig of the Michael C. Carlos Museum at Emory University, and Betsy Bryan of Johns Hopkins University, these four give a spin to the people of the past showing their relevance to today.
CSUSB is actively building the study of ancient Egypt for all students to learn about. The Robert and Frances Fullerton Museum of Art houses an amazing collection of ancient Egyptian artifacts. Students can visit it in person or visit it virtually in a full 3D walk through of the exhibition with embedded 3D models, labels and videos explaining the objects. This type of 3D virtual expedition puts RAFFMA on the map for the future of museum collections and display.
In the CSUSB Department of History, students can take classes on ancient Egypt every term or earn a Certificate in Egyptology. The department also hosts an esteemed visiting professor of Egyptology every year, through the W. Benson Harer Egyptology Scholar in Residence.