Next two Modern China lectures to focus on Manchu queue hairstyle and the intersection of ecology and ethnicity on the Tumen River
The Manchu queue hairstyle of China's Qing Dynasty and the intersection of ecology and ethnicity along the Tumen River will be the focus of two presentations in the Modern China Lecture Series as part of Asian Pacific Islander Desi American Heritage Month at Cal State San Bernardino.
Both presentations, which will be livestreamed on Zoom, are free and open to the public. No advance registration is required. The talks can be accessed at https://csusb.zoom.us/j/388207496.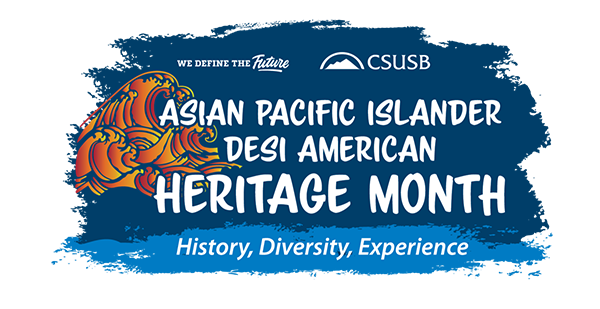 At 10:30 a.m. Monday, April 25, Alexander Serrano, a graduate student of history, will present "The Manchu Queue: A Complex Symbol in Chinese Identity." Serrano's thesis project is on modern China with an emphasis on the Manchu queue hairstyle – a braided hairstyle that challenged ideas of bodily autonomy, masculinity and ethnicity – as a political and cultural symbol during the Qing Dynasty (1644-1911), and its significance in the early days of China's Republican period.
Serrano, who has assisted in organizing the lecture series this semester, has served as an editor and author on the staff of the student-run history journal at CSUSB, History in the Making, which has won first prize two years in a row in the Gerald D. Nash Journal competition administered by the national office of the Phi Alpha Theta history honors society. After graduation, he will continue his studies in the East Asian Languages and Cultural Studies doctoral program at the University of California, Santa Barbara.
At 10:30 a.m. Wednesday, April 27, June Hee Kwon, assistant professor of Asian studies at Cal State Sacramento, will present "Ethnic River: Borderland Ecology and Rice Farming Stories around the Tumen River." The 34-mile Tumen River serves as part of the boundary between China, North Korea and Russia, described as an ethnic river that connotes the history of border crossing by settler migrants from the Korean peninsula to Northeast China. Kwon's talk will examine how the ecology and ethnicity intersect in the narrative making of the Tumen River as an ethnic river – an ecological border that connects and demarcates between the Korean peninsula and Northeast China and a historical reminder of Korean Chinese ethnic marginality and ethnic survival through rice farming. 
Kwon's research and teaching focuses on migration and diaspora, borderland and development, gendered labor and class formation, ethnic/national conflict and reconciliation/redress, human suffering and memories, and humanitarianism and human rights. Her area of expertise spans contemporary Korea (North and South), China and Japan. Kwon's forthcoming book, "Borderland Dreams: Korean Chinese Migration and Development in Yanbian, China," will be published by Duke University Press.
The Modern China Lecture Series continues at 10:30 a.m. on May 4 with "Law and Racial Translation: Marriage Fraud Amendments, Gender-Based Violence, and Chinese American Woman," presented by Lee Ann S. Wang, assistant professor in the departments of Asian American studies and social welfare at UCLA's Luskin School of Public Affairs.
Details and updates can be found at the series homepage.
The Modern China Lecture Series was initiated to promote awareness of important issues related to China for those on the CSUSB campus and in the community. In the series of more than 60 lectures, workshops, film screenings and roundtable forums since January 2014, China scholars from UC San Diego, UC Riverside, the Claremont Colleges, UCLA, USC, UC Irvine, Columbia, Oxford and other institutions have visited the CSUSB campus to share their expertise and opinions.
Speakers in the series have included specialists in history, economics, political science, philosophy, finance, security studies, literature, anthropology and other fields.
The series cosponsors this year are the CSUSB Department of History, the History Club/Phi Alpha Theta, the College of Social and Behavioral Sciences, the Intellectual Life Fund, and the Jack H. Brown College of Business and Public Administration.
For more information on the Modern China Lecture Series, contact Jeremy Murray, associate professor of history, at jmurray@csusb.edu.