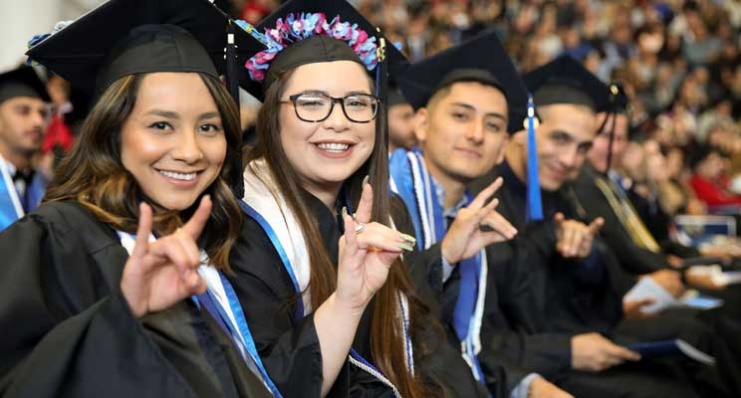 G I 2025 and Eliminating Equity Gaps
As with other universities nationwide, the pandemic has had a profound impact, negatively impacting student enrollment, grades and unit load. It has further revealed and intensified long-standing inequities. On the upside, this national public health emergency has provided an opportunity to reshape Cal State San Bernardino for the better, both academically and operatively.
In fall 2021, the California State University Chancellor's Office requested that each CSU campus to develop an ambitious, metric-driven, near-term priorities grounded in the guiding principles of the GI 2025 and the CSU Advisory Committee's report. Its objective is to accelerate progress toward GI 2025's goals – with a special focus on eliminating equity gaps.
The established goals and priorities are noted below.
Targeting DFW Courses with Focus on Equity
Ensuring Robust and Directed Academic Advising for All Students
Expanding Data Sharing and Campus-level Data Transparency through an Equity Lens
Prioritizing Course Availability
Supporting Student Basic Needs
Re-Engage and Re-Enroll Underserved Students
Expand Credit Opportunities with Summer/Intersession Funds
Ensure Equitable Access to Digital Degree Roadmaps
Eliminate Administrative Barriers to Graduation
Promote Equitable Learning Practices and Reduce DFW Rates