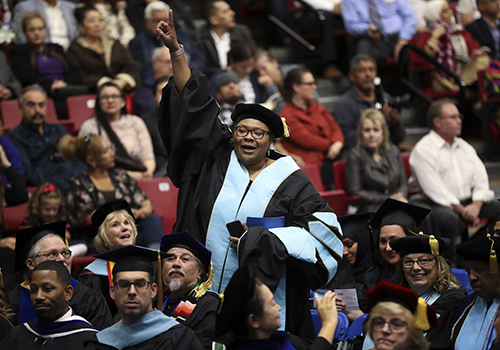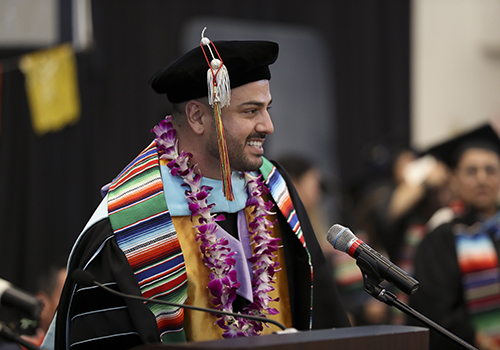 The Ed.D program has influenced my thinking in my personal and professional life in many ways. Prior to being accepted in the Doctoral Program in Educational Leadership, I felt off course in the leadership role that I held. I felt a need to learn more about leadership and myself, so that I could do quality work in my current position and perhaps build a bridge to future opportunities. The doctoral journey was just that, a journey filled with discovery. The journey was even more empowering than I ever imagined.
The learning was multi-layered. The professors in the program served as mentors both in leadership and scholarship. The professors provided a combination of experience, content expertise, and coaching. I appreciated that the courses in the program offered a balance of directed learning as well as opportunities for exploration and discovery. Many of the assignments forced me to think differently and pushed me just outside my comfort zone; those opportunities provided some of the deepest and richest learning.
In addition to the professors and the courses, I learned a lot from my colleagues. It was a powerful learning experience to be in classes with the same people throughout the program. Each person brought unique experiences, strengths, and perspectives which positively impacted my learning and growth.
Ultimately, I learned that I can accomplish anything that I set my mind to. Even though I completed the program, I still continue to learn about leadership, myself, and the intersection of the two. I truly feel empowered by what I have learned, practiced, and applied over the past three and a half years. Ambiguity used to scare me; I now relish the process of discovery and creation. My leadership continues to evolve because of my learning in the program.
Kouzes and Posner make it clear that leadership is not dependent on a title or position; leadership is about the environment and relationships that you create and foster around you that empower others to learn, grow, and prosper. Leadership "is about what you do" (Kouzes and Posner, 2003, p. 1). It is not a destination; it is a journey.