Holmes Scholars Program
The Holmes Scholars Program at CSUSB, supported by the American Association of Colleges for Teacher Education, provides a supportive environment to doctoral students traditionally underserved in higher education. The goal of the program is to provide mentorship, peer support, and professional development opportunities to Scholars, who will serve as outstanding candidates for future faculty and leadership positions. If you would like more information, please contact Dr. Karen Escalante at karen.escalante@csusb.edu. Review a current list of our Ed.D. Program and Faculty Fellows for potential mentors. 
Applications will be accepted through September 30, 2022.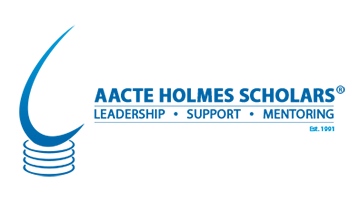 Holmes Scholar Opportunities 
Connect with peers in the Ed.D. Doctoral Program
Engagement with faculty and/or Ed.D. Program Fellows in regular mentoring meetings
Membership in a national network of peers with access to dedicated online social networks
Mentoring opportunities by Holmes Scholar alumni currently in academia and other leadership positions
Opportunities to present their research at the AACTE Annual Meeting
Dedicated mentoring programs at the AACTE Annual Meeting
A job fair at the AACTE Annual Meeting and access to position announcements through the year
Annual Holmes Scholars Summer Policy Institute in Washington, DC, including participation in AACTE's Day on the Hill and networking events associated with the AACTE State Leaders Institute
Attend the AACTE Holmes Scholars® Dissertation Retreat and Research Symposium
Leadership and professional development opportunities at the school level, campus level, and national level, such as participation in conference presentations and policy/advocacy training
Holmes Scholar Expectations
Two-to three-year commitment to the CSUSB AACTE Holmes Scholars® program
Attendance to CSUSB AACTE Holmes Scholars® program meetings & sponsored events
Engagement in collaborative research with annual refereed publication and presentation deliverables
Excellent academic standing in your program
Collaboration with CSUSB faculty, community partners, and national educational partners
Participation in/facilitation of community-engaged projects
Engagement in selected specific professional organizations both locally and nationally
Annual attendance at the AACTE National Conference
Participation in at least one AACTE Summer Policy Institute
Peer-mentoring of a first-year Holmes Scholar (in years two and three)
Meet our Holmes Scholars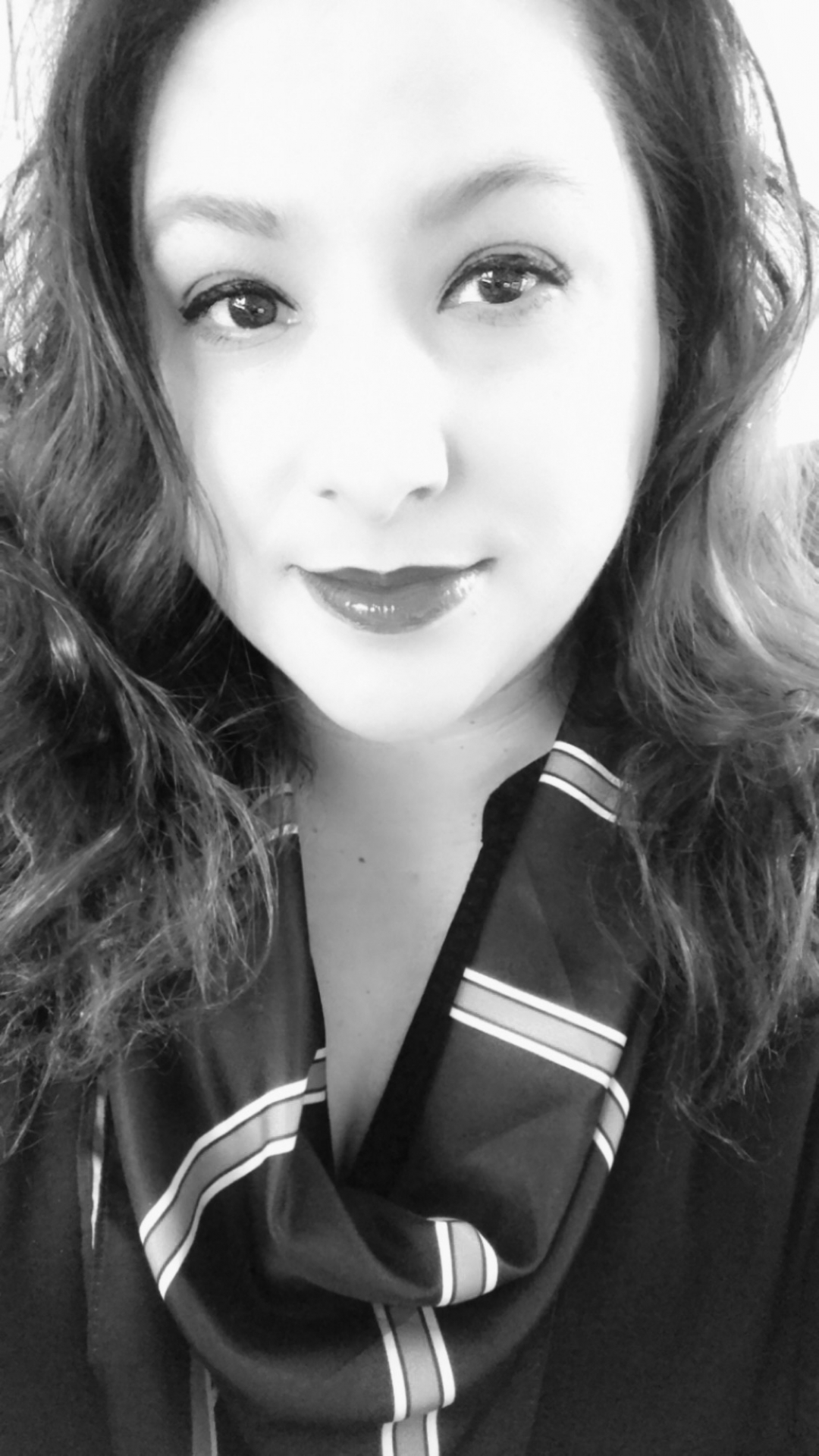 Angelica Agudo is a first-year doctoral student in the Doctorate in Educational Leadership program at CSUSB. She has been selected as one of two Holmes Scholars of the American Association of Colleges for Teacher Education on its inception year at CSUSB. Angelica has been immersed in the workforce from the young age of sixteen. Post 19 years of her high school graduation, she made the decision to return to school to earn an Associate of Arts Degree and has not parted from a school campus since. 
Angelica has dedicated almost 17 years to the Rialto Unified School District and the community it serves. In addition to her professional work, Angelica has served as a Lab Instructor for the Information and Decision Sciences department and was a Graduate Assistant for Dr. He and Dr. Pierce at the Jack H. Brown College of Business and Public Administration at CSUSB during her Masters program. Besides her academics, she was currently selected to serve on the 2022 Board of Directors of the Santos Manuel Student Union. Her passion for servant leadership has allowed her to previously hold positions on the ASI Board of Directors as the Graduate Students Representative, and VP of Finance Pro-Tem. In addition, she served as Co-chair of the VETI Committee and a member of the SSI Steering Committee, TGSS, and the Dean's Advisory Council. She made a positive impact as an MBA Student Ambassador, a Trendsetter for the Office of Academic Equity and was a previous Global Ambassador for the Center for Global Management.
Angelica earned her Associate of Arts Degree in Social and Behavioral Sciences from Chaffey College in 2015, her Bachelor of Arts Degree in Psychology in June 2018 from CSUSB, just one week after her son received his degree from DePaul University in Chicago. In 2021 she earned an MBA with a focus on Management, and an MBA with focus in Accounting from JHBC at CSUSB. She is pursuing a Doctorate in Educational Leadership and may again share the commencement stage with her daughter this time upon completion. She considers herself a lifetime learner and a voice for others. Her continued involvement outside of her professional and  academic demands include service on community boards, and most important to her, as a mentor to others in pursuit of access to higher education. She is a full time first generation student, full-time professional, and proud single mother of two productive members of society. Her passion focuses on empowering others and being an advocate for all students by helping, guiding and becoming a resource on and off-campuses.
Angelica plans to focus on a topic that she is not only passionate about but also has first-hand experience with, Access to Four-Year Colleges for First-Generation Students of Color Raised in Single Parent Homes. As a single working parent, immersed in the workforce with the determination to earn a higher education she lives by her quote, "My degrees may define my success, but my children remain my greatest accomplishments". This motivates her to continue her service to others, continue as an advocate for students of color, and guide those in need to undiscovered opportunities to beat the odds. 
Angelica finds herself standing on unfamiliar ground, living a less than traditional planned life, yet she faces every day seeking the opportunity to make a better tomorrow for her children, the community she serves and any and all she crosses paths with.
---
Rangel Velez Zarate is a doctoral student at California State University, San Bernardino studying Educational Leadership. He has been selected for the inaugural year of the Holmes Scholar Program at  CSUSB. His research is focused on developing a community of care in higher education incorporating both academic and mental health support for Filipino American college students who have experienced or have been affected by racially-targeted violence in a COVID-era.
Zarate is a two-time recipient of the Educational Doctoral Grant at CSUSB and has worked as a graduate research assistant for Dr. Karen Escalante focused on advocating for antiracist and equitable teaching strategies for pre-service teacher education. Much of Zarate's work is informed by his identification as a biracial Filipino and Mexican student in the Inland Empire and his experiences of  identity formation as part of an ethnically marginalized group.
"As a child, I always felt split between two cultures, living in a liminal space of Asian and Latino identity. Eventually, I grew up knowing only half of my culture as a Chicano. In my doctoral career, I'm so excited to not only be able to explore the intersections of Filipino identity now as an adult, but also continue to champion for and listen to other students who identify as Asian or Pacific Islanders who have their own intricate stories to tell especially in these urgent and turbulent times." 
As an educational leader, Zarate hopes to advance AAPI advocacy for college students and build on his transformational work that validates these students' experiences and amplifies their voices in higher education. He is also a published poet, fiction writer and photographer, Godzilla enthusiast and loves to spend his days with Infinity and Stryker, his dogs and Rodan, his turtle.
---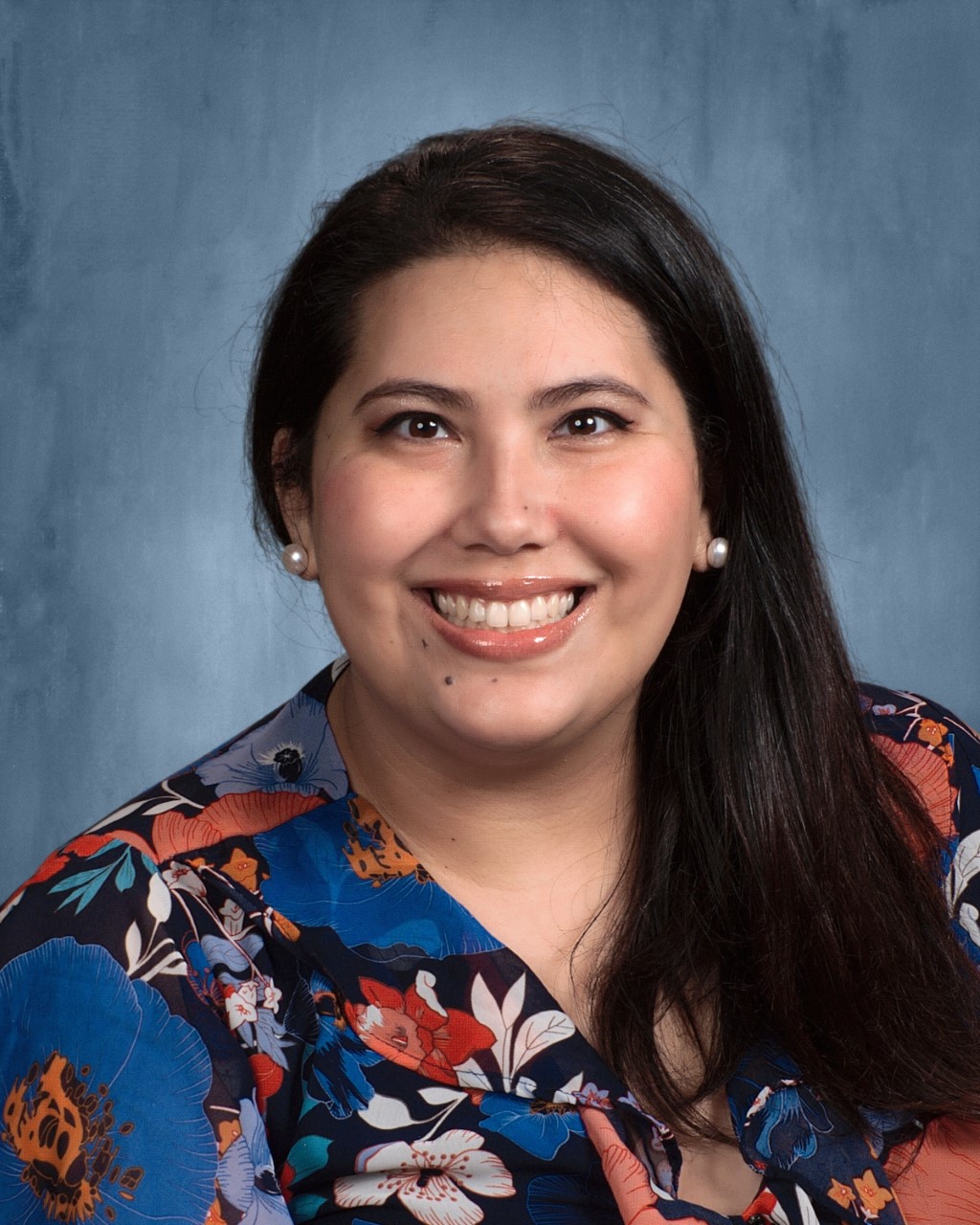 Audrey Millan is a first-year doctoral student in the Educational Leadership Doctoral Program (PreK-12 Track) at California State University, San Bernardino. She has been selected as a Holmes Scholar for the 2022-2023 school year. Audrey's research is focused on creating a holistic educational experience for neurodiverse students of color in grades 6-12.
Audrey has served as a Science Teacher for 8 years in public, alternative, charter, and private secondary schools across Southern California. She returned home to the High Desert and is currently teaching Biology and Geology for Snowline Joint Unified School District. Her recent experience as a Science Teacher at Bridges Academy inspired her to pursue her educational doctorate so she can share research on supporting twice-exceptional students at institutions within the Inland Empire.
After graduating from Silverado High School, Audrey attended Riverside City College and transferred to CSUSB where she earned her Bachelor's Degree in Liberal Studies with a minor in Asian Studies. Throughout her educational journey, Audrey managed to earn degrees while working and volunteering full-time. As an undergrad, Audrey worked for PowerSave Campus as a Team Manager, Inland Empire Job Corps as a Recreational Specialist, volunteered as student researcher in Dr.Skillman's Plant Physiology Lab. She earned her Master's Degree from Claremont Graduate University in 2017 while working as a full-time intern teacher and local union leader.
"Growing up in the High Desert, I felt like my options post high school were limited. Although I had been in honors classes since middle school, my high school experience was uninspiring with one teacher sharing, 'Audrey, you're really smart, but so lazy. You'll never go to college.' I allowed these words to affect me for a long time, and it wasn't until I learned about neurodiverse profiles that I realized I didn't get the support I needed to be successful in school. My experiences drive me to be the advocate I didn't have for my students and their families."
As a first-generation Filipina-Puerto Rican scholar, Diversity, Equity, Inclusion, and Justice are at the center of her work and research. She has designed and presented professional development on anti-racist pedagogy, DEIJ in STEM, and school-wide initiatives to support diverse student populations. As an educator and scholar, Audrey aspires to transform and elevate the educational experience for youth in the High Desert.
---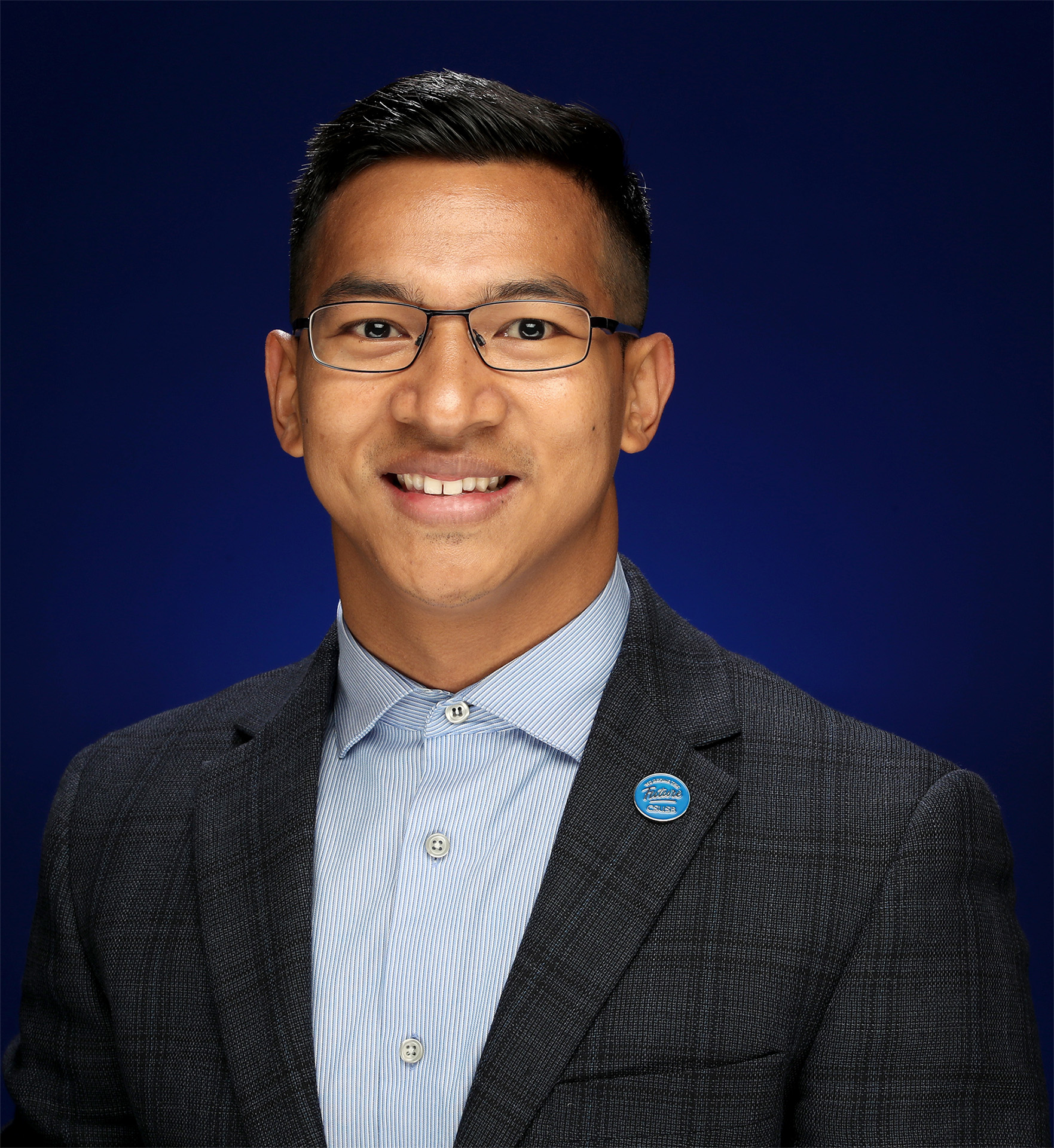 Sailesh Maharjan has been an adjunct professor at California State University, San Bernardino (CSUSB) since 2017. He is experienced in mindfulness meditation and delivers talks on Buddhist Philosophy. Sailesh is a doctoral student at CSUSB focusing on Higher Education Leadership and has been selected as one of two Holmes Scholars from Cohort 16.
Sailesh was a Theravadin Buddhist monk for 16 years. He spent 12 years in Sri Lanka and received two degrees in Buddhism and one in Psychology from the University of Peradeniya. In 2012, he came to the United States as a religious worker to serve the Moreno Valley and San Bernardino communities for several years before pursuing a master's degree in Clinical Psychology at CSUSB.
As a professor, he incorporates modern technology and novel evidence-based tools in his classes. He intends to use technology and research findings to address student mental health challenges, equitable assessment tools, student readiness, resource accessibility, and inclusiveness in higher education. He also focuses on incorporating mindfulness in higher education to develop programs to bolster faculty success in delivering quality education. Sailesh plans to use his doctoral training to identify problems and implement solutions within and beyond the college, county, and state education system.
Sailesh Maharjan loves woodwork, painting, cooking, and gardening with his wife and daughter.