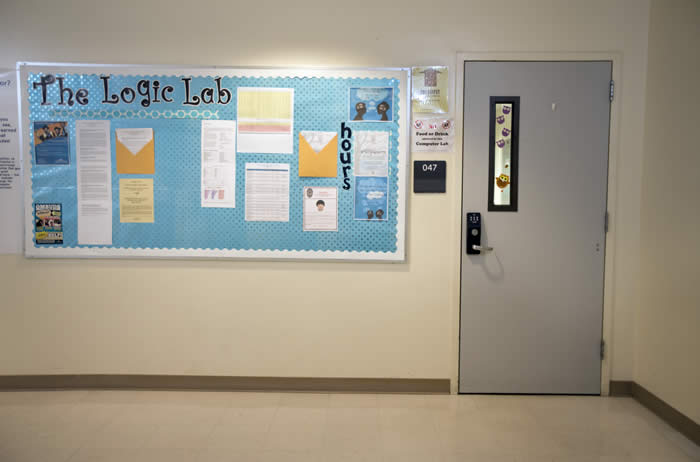 *****
The Logic Lab is open and ready to assist you! As we continue to monitor and meet established safety guidelines in response to the novel coronavirus (COVID-19) outbreak, our lab is still open and operating in a virtual format. 
See the schedule below for the directions to schedule an appointment. 
                                                                                   *****
The logic lab is located in UH-047. It is a place to find assistance in your philosophy courses, and even just to hang out! The lab includes 16 computer stations with both standard software and specialized programs for logic courses, along with a separate tutoring area. It is staffed during the hours below with philosophy majors ready to help you with your coursework in philosophy, be it a tough logic problem or a paper on the problem of evil.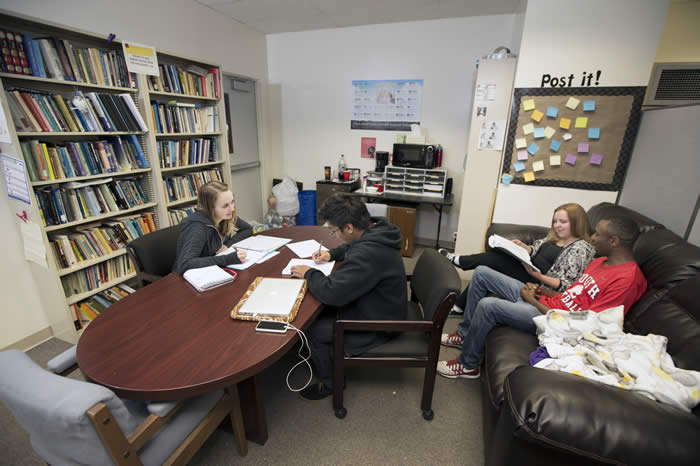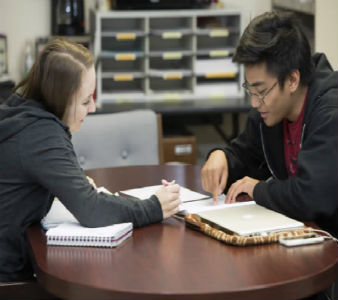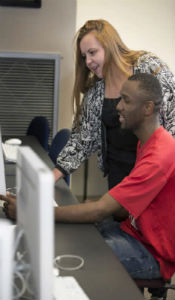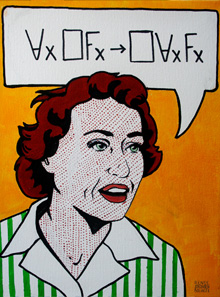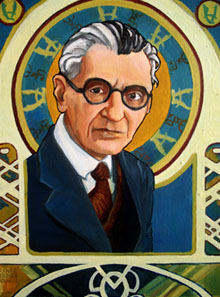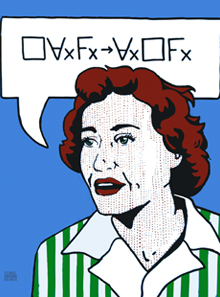 Kurt Gödel and Ruth Barcan Marcus
Titles: Formulaic, Logic and Computability and Converse
Artist: Renee Jorgensen Bolinger