Riverside Congressman Mark Takano delivers remarks at 2022 Educational Leadership Summit
Inside of a week until the Nov. 8 election, U.S. Rep. Mark Takano, D-Riverside, called on those attending the 2022 Educational Leadership Summit at Cal State San Bernardino to vote and make their choices known, saying that the "future of education policy is on the ballot."
Takano presented the morning keynote, "The Role of the U.S. Congress in Fostering Educational Leadership and Voice in the Current Context of Change and Uncertainty in our Educational Landscape," at the summit, held on Nov. 2 and presented by CSUSB's James R. Watson & Judy Rodriguez Watson College of Education.
The theme of this year's summit was "Educational Leadership and Voice for Critical Action: Leading Educational Policies and Practices in an Era of Change."
The daylong event brought together Southern California's top educational leaders to engage in topics that will enhance K-12 and higher education opportunities. The summit's goals were to expose the region's teachers, counselors, school psychologists and administrators to new and innovative ideas and practices that further position them to do their jobs with excellence.
Takano, a former teacher in the Rialto Unified School District who is running for reelection in the 41st Congressional District that includes the cities of Riverside, Jurupa Valley, Moreno Valley and Perris, spoke about various threats to the public education system, such as limits to free speech and curricula "weaponized to meet political ends."
"Our schools have never been more diverse, our education system more expansive, than it is today," Takano said in his prepared remarks. "Yet, there is a concerted movement underway right now to put a straitjacket on educators and limit this diversity of thought in our schools. We cannot stand by idly as this happens."
To counter those threats, he said, "The future of education policy is on the ballot, and our ability to deliver candidates that will stand up for K-12 and public education systems rests in your hands. The voices you choose to sit at the table determine who shapes education policy for your children and the children of others."
His entire keynote address can be viewed online.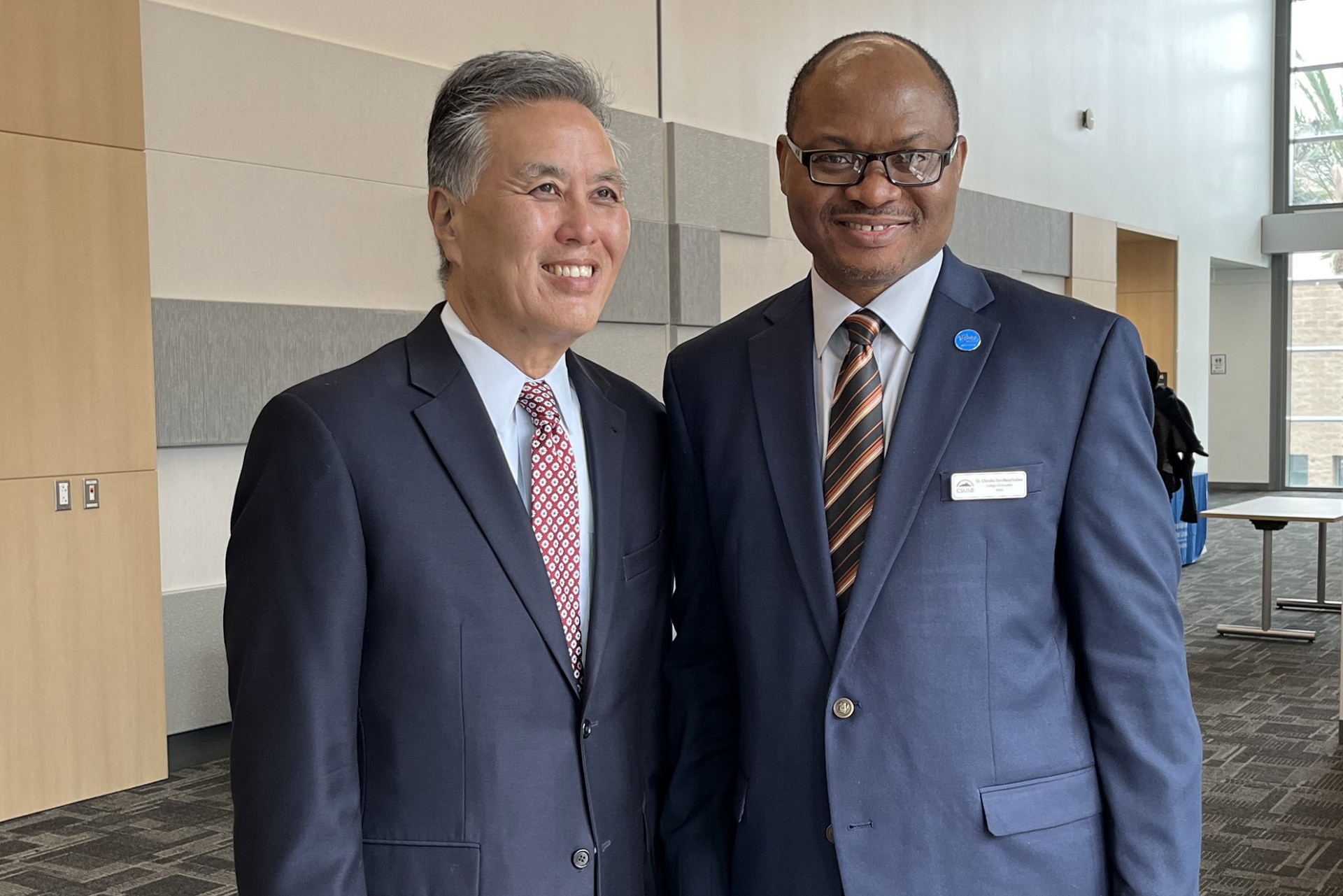 In addition to Takano, Ted Alejandre, superintendent of San Bernardino County Schools and CSUSB alumnus, who was just named State Superintendent of the Year by the Association of California School Administrators, presented the afternoon keynote address. Additional speakers included Carlos Ayala, CEO of Growing Inland Achievement, and Cherina Betters, CSUSB alumna and chief of Equity and Access for the San Bernardino County Superintendent of Schools.
The summit also featured workshops and activities aimed at equipping attendees with the latest insights, trends and tips to make a difference in their classrooms, schools, districts, communities and beyond.
Cuauhtémoc Avila, superintendent of the Rialto Unified School District, facilitated the morning panel discussion, "Education Pipelines," which included panelists Julia Vergara, executive director of Puente Project; Alexandra Cavallaro, CSUSB assistant professor of English and director of the Center for the Study of Correctional Education; Joseph R. Williams, member of the San Bernardino Community College District Board of Trustees; and Marcus Funchess, assistant superintendent of human resources, San Bernardino City Unified School District.
A recording of the entire summit is online at "2022 Educational Leadership Summit | CSUSB College of Education."
For more information, visit the Educational Leadership Summit 2022 webpage.