CSUSB alumna reflects on what drew her to CSUSB for her MBA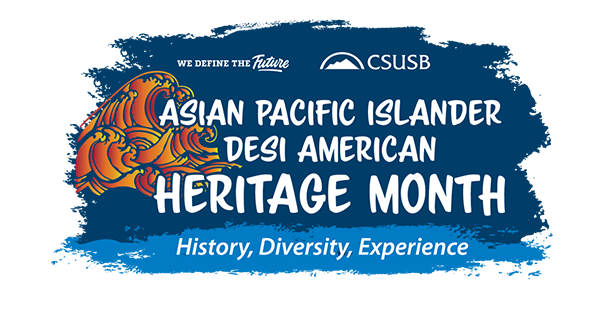 Alumna Sharon Tewari, '20, had always wanted to come to the United States from her native India to obtain an MBA degree and she found the right program at Cal State San Bernardino.
Tewari, who has a bachelor of engineering degree in electronics and communication from SRM Institute of Science and Technology, was working as a software engineer at a tech company in India and scouring U.S. college websites looking for the right program for an MBA.
When she came to the CSUSB website, she found her university.
"Cal State San Bernardino stood out in its MBA program because it is one of the best programs in the United States," Tewari said. "I looked at what they're offering in terms of their majors in MBA. And I was really impressed because they had a lot of majors that a lot of other universities did not have."
Another key for her was the faculty.
"I did my research on the faculty that I was going to have," Tewari said. "I was really impressed and intrigued by their experience, and I thought this would be the best place for me to go for my MBA degree because I would get the best faculties to learn from."
When she began her MBA studies at CSUSB's Jack H. Brown College of Business and Public Administration, two instructors stood out for Tewari: Victoria Seitz, a professor of marketing, and Tony Coulson, a professor of information and decision sciences and director of the CSUSB Cybersecurity Center.
"I remember going to Dr. Seitz' office a number of times, and it was not related to courses. It was not related to classes. It was related to how I should do this. And it was related at times when I was confused about certain things that I was doing in my MBA program," Tewari said. "And she helped me. She encouraged me, and she showed me the right way to go. She encouraged me at all times."
Seitz said she had wonderful memories of Tewari.
"I so enjoyed her in class as she wanted to succeed and to do that, she understood the value of studying hard and learning all she could," Seitz said. "Sharon's drive to learn was inspiring! She was personable and had integrity and truly was a joy to be around!  She often came by to ask questions about her studies and being successful and she absorbed it all as she is now a successful alumna!"
Coulson, director of the CSUSB Cybersecurity Center, helped Tewari build up her technical skills and in networking.
"He has always encouraged me in the direction of my path and my career path in terms of my analyst role. He has always helped me in building the right skills," Tewari said. "He has always told me which companies I should apply for, how should I apply for, and how should I approach those areas."
Coulson praised Tewari's inquisitiveness.
 "Sharon has an innate curiosity that serves her well," Coulson said. "I think curiosity is a key element in student success because it drives one forward- Sharon amplified that and rose to the challenge as a student. She represents the CSUSB coyote spirit."
She graduated with an MBA in business intelligence and marketing in 2020. She now works for the CSUSB Office of Institutional Research and Analytics as a research technician responsible for the development and maintenance of dashboards and reports.
Tewari said getting a college education and graduate degree were crucial to her.
"Higher education is important to me because it opens new doors and brings in new opportunities that personally I wouldn't have received if I wouldn't have gone for higher education," Tewari said.
Tewari said her focus on education stems her parents, who she is grateful for their support.
"I would thank my parents for pushing me, for always encouraging me, for always believing in me and for never discouraging me, even when it was hard and for pushing me to go in the unknown because sending a child, sending their own child in a different country that they have not been in and they don't know anyone over there, it's a huge risk," Tewari said. "I would thank them for taking this risk for me."
Along with her classes, Tewari said as a student she attended workshops and conferences and received a scholarship from the Center for Global Management as part of its Global Ambassador Program. She became a Lead Global Ambassador.
She was also active in student life. She joined the CSUSB Indian Student Association, which organized events and encouraged Indian students and other students on campus to participate. The association also organized the Taste of India event, which introduced the Indian culture to the campus.
As a member of the association, Tewari helped newly arrived Indian students in their transition as CSUSB students.
"We're here to help other Indian students as well, in transitioning and getting to know the campus, getting to know where the things are and how to get things, how to get around the campus," Tewari said. "So, as a member of the Indian Student Association, it was amazing."
Her short-term goal is to continue working, gaining more experience in her field, but she plans to eventually earn a Ph.D. in data science and pursue a career in the field. In 10 years she sees herself as a program manager or project manager "where I would bring new innovations in the field of data science, and I would bring new things in the organization to help build the organization."
She also sees herself starting a business, though she's not sure what field that would be in.
With her MBA degree, Tewari said she is confident about her future because of how Cal State San Bernardino shaped her career and shaped her professionally and personally.
"CSUSB has helped me define my future in a very confident way. It has changed me as a whole person," Tewari said. "I'm a completely different person from the time I came in. And it has helped me in a lot of phases, professionally, personally. It has built my personality to what I am today. It has given me a future, a hope that I can keep doing better."