Joe Gutierrez | CSUSB Office of Strategic Communication | (951) 236-4522 | joeg@csusb.edu
Four elements make CSUSB accounting & finance professor a high-quality senior scholar
By Montgomery Van Wart
Cal State San Bernardino Department of Accounting & Finance Scholar professor Ghulam Sarwar published an article about the relationship of investor fear in the European and American markets in The North American Journal of Economics and Finance, an exceptional trade journal, this last year.
But that is not enough to classify him as a high-quality senior scholar. So what does?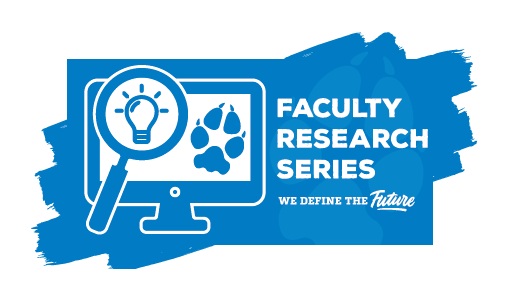 Professor Sarwar has been at CSUSB for 14 years since he was recruited as the chair of the Department of Accounting and Finance in the Jack H. Brown College of Business and Public Administration. Previous to that he was chair at St. Cloud State University. He has two Ph.D.s: one in finance from Oklahoma State University and one in economics from the University of Nebraska-Lincoln.
He has won both research and teaching awards over the years that include the Jack H. Brown College Distinguished Research Award (2016-170, Distinguished Business Professor of the Year Award (2005), Distinguished Research Award (2002 & 2005), Paul Philips Doctoral Fellowship Award (1993), and the James B. Hassler Distinguished Research Award (11988).
But that is still not enough to classify him as a high-quality senior scholar. So what does?
It takes quality publication venues, scholarly leadership, research consistency, and long-term impact to be a high-quality senior scholar.
A primary tool for determining the quality of academic journals is the determination of their "impact factors." The prestigious "web of science" consortium (aka Journal Citation Reports) only publishes impact factors for the best journals. All but a handful of Sarwar's 31 cited publications have met this high bar. For example, one of his publications is in a top or flagship journal called Finance Research Letters.
Almost all academics publish as a part of teams and it is considered professional and collegial to do so. Yet it is also a sign of scholarly leadership to be first author some of the time. Sarwar is first author for 25 of his cited 28 articles. It is considered an even more impressive achievement to be sole author from time-to-time. Half of his articles (14) are sole authored, including seven of his top 10 articles.
Many academics have a burst of publications as assistant and associate professors, but then their research productivity subsides. From the beginning of his career Sarwar has published an average of one, high-quality article every year; the last five years have been no exception. According to the top journal in the field, "publishing one article per year in any finance journal (or finance, accounting, economics, or business journal) over any prolonged period of time is a truly remarkable feat, met by only 5%" of finance scholars.
Finally, senior scholars should have long-term impact. There are several ways to estimate scholarly impact, but the most common today is Google Scholar. Sarwar has over 500 Google Scholar citations.
So Professor Sarwar is a high-quality senior researcher because he publishes in the best journals, is almost always first author and half of the time sole author, publishes consistently regardless of his administrative responsibilities or academic longevity, and has been recognized in his field by high levels of citations. Congratulations Professor Sarwar!
---
Montgomery Van Wart is a professor of public administration and a CSUSB Faculty Affairs and Development Research Fellow.