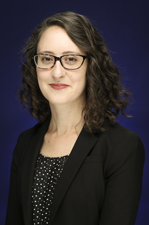 Administration
Alexandra Cavallaro, Director

Dr. Alexandra Cavallaro's research focuses on literacy studies, critical prison studies, and queer studies. Her work has been published in enculturation, English Education, and The Community Literacy Journal. From 2013-2015, she was an instructor at the Danville Correctional Center as part of the Education Justice Project. She has been an instructor for the Prison Education Project since 2019 and has taught PEP courses at the California Rehabilitation Center and Prototypes Women's Center. 

E-mail: cavallaro@csusb.edu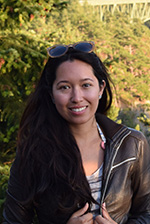 Vanessa Ovalle Perez, Assistant Director 
Dr. Vanessa Ovalle Perez has been an instructor for Prison Education Project since 2017 and has taught PEP courses at California Institution for Women, California Rehabilitation Center, Boys Republic, and Prototypes Women's Center. As a PEP instructor, she teaches creative writing by introducing students to a diverse range of genres and styles written by incarcerated and formerly incarcerated authors. Dr. Ovalle Perez is also an assistant professor of English, specializing in Chicanx and Latinx literature.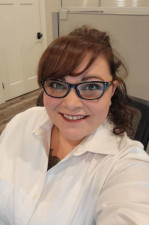 Stephanie Jarrett, Community Ally
Stephanie Jarrett, Community Ally
Stephanie Jarrett earned her Bachelor of Arts in English from California State University San Bernardino. Currently pursuing her master's degree from Claremont Graduate University, Stephanie's research interests include Black Literature, Cultural Studies, U.S. Multi-ethnic Literatures, American Studies, and Prison/Reform/Abolition Studies. Stephanie plans to pursue her Doctoral degree focusing on 20th-century American resistance literature. She has volunteered with the Prison Education Project for three years and now serves as a Community Ally for CSUSB's Center for the Study of Correctional Education.