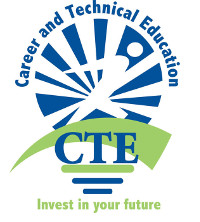 Recent changes in the economy have generated a demand for individuals trained in the career and technical education. Graduates with a degree the emerging field of career and technical education can expect excellent career opportunities in industry, secondary and vocational education.
To meet this growing demand, we now offer two new undergraduate degrees: a B.A. Degree in Career and Technical Education (BACTE) and a B.S. Degree in Career and Technical Education (BSCTE). These degrees are designed to provide candidates with significant occupational and teaching experience, the opportunity to have that experience count as partial credit toward a baccalaureate degree. Applicants must possess a high school diploma or its equivalent and five years of work experience and/or education directly related to each subject the candidate teaches.
In order to qualify for a Career and Technical Evaluation of Competency (CTEC) applicant must have at least three years of full-time work experience, at least 1500 clock hours of teaching experience. In addition, the Designated Subjects credential, E-Learning Certificate, and a minor in Entrepreneurship are all included in the new B.S. Career & Technical degree for those that apply and qualify (the DS credential work experience).
Who can I contact for further information?
Dr. Joseph Scarcella, Program Coordinator
jscarcel@csusb.edu
California State University, San Bernardino (CSUSB), is accredited by the Western Association of Schools and Colleges (WASC), the California Commission on Teacher Credentialing (CCTC) and the National Council for Accreditation of Teacher Education (NCATE). Over the past thirty years the BVE Degree Program at CSUSB has developed (and maintains) an excellent reputation.