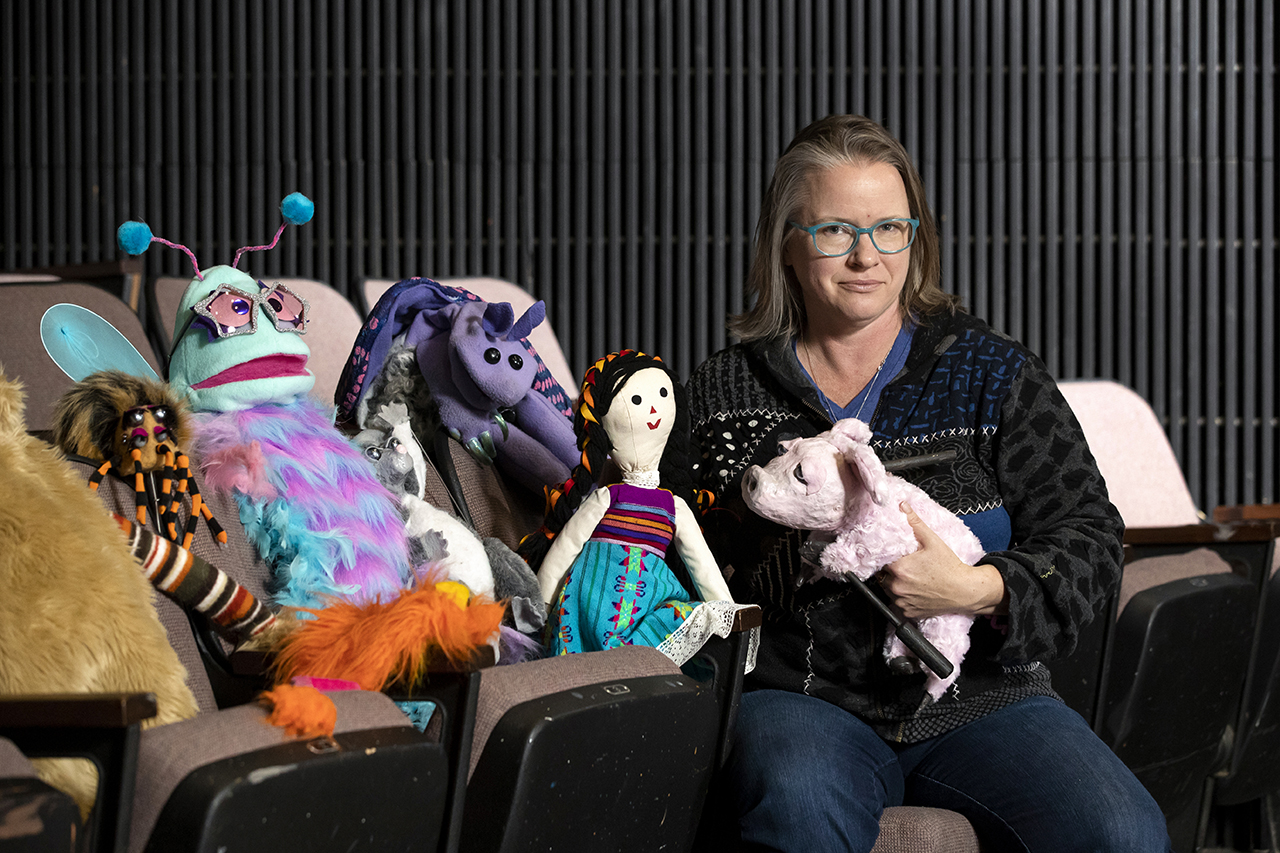 Johanna Smith, Professor, Theatre Arts, at California State University
Professor Johanna Smith Wins The Nancy Staub Award
The Nancy Staub Award For Excellence in Publications on the Art of Puppetry
This award was established by UNIMA USA in 2022, to honor books, articles, or dissertations which are exemplary contributions that forward the field of puppetry by documenting important histories, contributing importantly to theory or practice, and by sharing prime research. The award is named in honor of Nancy Lohman Staub, an original member of UNIMA-USA and Special Citation Winner, who has contributed to understanding of world puppetry though fostering the museum collection at the Center for Puppetry Arts Museum in Atlanta, Georgia, leadership in UNIMA-International (as Vice President and member of the Research, Publication, Heritage, and Social Justice Commissions and Member of Honor), and her extensive writing on puppetry.
Professor Smith's 2019 book Puppetry in Theatre and Arts Education: Head, Hands and Heart is an excellent workbook that provides strategies, techniques and activities for integrating the puppetry arts into  K through 12 curriculum—a comprehensive pedagogical tool geared to the needs of educators. It shows puppetry arts can fulfill the Educational Standards for Theatre based on the California Visual and Performing Arts Framework (and comparable standards are found in every state in the U. S). The work makes a compelling argument for puppetry arts in educational curricula, while also focusing on the importance of assessment of student achievement.
Congratulations Professor Smith on this prestigious award.
Puppetry in Theatre and Arts Education: Head, Hands and Heart - Connecting the art of puppetry with deeper learning for children, this workbook offers a comprehensive guide on how to bring puppetry into the classroom. It places puppet design, construction and manipulation at the heart of arts education and as a key contributor to 'manual intelligence' in young people.

Packed with practical, illustrated exercises using materials and technology readily available to teachers, Puppetry in Theatre and Arts Education shows you how the craft can enliven and enrich any classroom environment, and offers helpful links between puppetry, the curriculum and other aspects of education.

Informed by developments in assessments and cognitive research, this book features approachable puppetry activities, educational strategies and lesson plans for teachers that expand any syllabus and unlock new methods of learning, including:
Making puppets from basic materials and everyday objects
Puppetizing children's literature
Puppetizing science
Film-making with puppets
---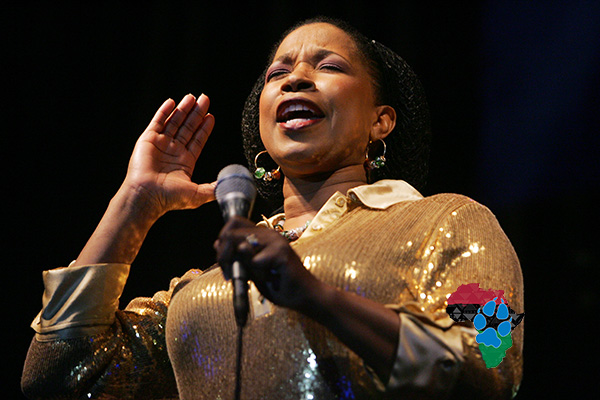 As a renowned professional singer and performer who has toured the world, Cal State San Bernardino alumna ValLimar Jansen is a recipient of the prestigious Kennedy Center Gold Medallion.
Distinguished CSUSB alumna to receive prestigious theater award
Fri, February 07, 2020
As a renowned professional singer and performer who has toured the world, Cal State San Bernardino alumna ValLimar Jansen is a recipient of the prestigious Kennedy Center Gold Medallion.

Jansen, who earned her bachelor's degree in theater arts from CSUSB in 1990, will be honored during the Region 8 Kennedy Center American College Theater Festival (KCACTF) at Cal State Fullerton from Tuesday-Saturday, Feb. 11-15.

The Kennedy Center Gold Medallion is given to individuals or organizations that have made extraordinary contributions to the teaching and producing of theater and who have significantly dedicated their time, artistry and enthusiasm to the development of the KCACTF.

According to The Kennedy Center website, "recipients have demonstrated a strong commitment to the values and goals of KCACTF and to excellence in educational theatre. It is the most prestigious regional award given by KCACTF and is considered one of the great honors in theatre education."

Jansen has professionally performed and toured around the globe, including the United States, Canada, the United Kingdom, Poland, Italy, Switzerland, France, Germany, Belgium, St. Maarten, St. Kitts, Bonaire, Ghana, Israel, Japan, Singapore and China.

One of her most notable projects was a one-woman musical about the life of American singer and actress Ethel Waters, which Jansen starred and co-authored with her CSUSB theater professor and mentor, the late William Slout. Jansen received a special commendation from The Kennedy Center in Washington, D.C., for the performance.

Jansen remained active with KCACTF-Region 8 for many years, serving on the board, managing the Excellence in Education Awards, responding to productions, assisting with new play development, and consulting on matters of diversity. When her schedule permits, she continues to serve on the team for respondent training. According to an email announcing Jansen's award, responding to productions is still her favorite way to serve KCACTF-Region 8.

With more than 120 unique performances annually, Jansen, who has sung sacred music since she was five years old, has developed her signature blend of dramatic art, music, movement, prayer and inspirational exhortation. Her biggest international audiences were at World Youth Day in Krakow, Poland, and then in Panama City, Panama. At the Loreto/Angora International Papal Event in Italy, Jansen and her husband, Frank, performed for more than 300,000 people and the event was broadcast on Italian television, EWTN and across the world. She has also produced and/or co-produced 14 CDs and has nine published works.

After Jansen completed her bachelor's at CSUSB, she earned her master's degree at the University of California, Santa Barbara. Her goals are to complete a Master of Divinity in theology and a Doctor of Ministry in preaching.
 
To learn more about ValLimar Jansen, visit her website at vallimar.com.
 
Visit The Kennedy Center website to learn more about its programs.
---
Kathryn Ervin, a professor in the CSUSB Department of Theatre Arts, was one of only 10 people inducted into the College of Fellows of the American Theatre this past weekend at the historic Cosmos Club in Washington, D.C. Photo: Robert A. Whitehead/CSUSB
Cal State San Bernardino professor inducted into College of Fellows of American Theatre
Mon, April 30, 2018
Kathryn Ervin, a professor in the Cal State San Bernardino's Department of Theatre Arts, was one of only 10 people inducted into the College of Fellows of the American Theatre this past weekend at the historic Cosmos Club in Washington, D.C.
"It was an honor to become part of this group of wonderful colleagues. Over the weekend I was reminded again and again of the impact of artists and educators," said Ervin. "The stories that changed us change the students on our campus and others like ours; they impact professional artists in regional theatres; they make playwrights and designers and people who use the arts to heal and uplift. It was fun to be with such an inspired group."Investiture in the College of Fellows of the American Theatre, which originated in 1965 within the American Educational Theatre Association, is one of the highest honors bestowed on educators and professionals in the educational and theatre community.
"Our new Fellows are a wonderful mix of accomplished artists from both the professional theatre and academia that make up the American Theatre," said Karen Berman, dean of the College of Fellows of the American Theatre.
In addition to being inducted, Ervin was also able to see "the beautiful work of students participating in the National Finals at the Kennedy Center American College Theatre Festival and had a chance to meet the next generation of theatre collaborators.
"She also got to hear a talk from Luis Valdez, a Fellow who is a longtime leader in Chicano theatre and is the founder of El Teatro Campesino. He  wrote and directed "Zoot Suit" in Los Angeles and on Broadway, and was also the writer and director of the film "La Bamba." Ervin described his talk as "a stirring address."
Ervin, who received her bachelor's from Wayne State University and Master of Fine Arts from Illinois State University, has been a professor at CSUSB since 1989, serving three times as chair of the theatre department. Ervin teaches courses in directing, acting, creative drama and African American theatre, film and culture.
"Like so many artists, my work in theatre began because of a play I saw that made me want to be a part of creating theatre," said Ervin, who was inducted into the College with longtime friend, Michael Dinwiddie.
"Michael Dinwiddie … and I began our careers in theatre together as high school students in Detroit!" she said. "We created a theatre company called SATORI and performed throughout the city for several years. It was a wonderful training ground and many company members went on to successful careers in the arts."
Ervin is an active member in a number of professional organizations, including the California Educational Theatre Association, the Association for Theatre in Higher Education and the California Arts Project, in which she is a fellow.From 1988 through 1994, Ervin served as secretary, then vice president, then president of the Black Theatre Network, the national organization for artists, scholars and individuals with an interest in celebrating the beauty and complexity of black life onstage. She was granted the Black Theatre Network Lifetime Membership Award in 2010, recognizing her service to the organization.
In 2004, Ervin received the Excellence in Education Award by the Kennedy Center American College Theater Festival, and in 2005, she was given the Pioneer Achievement Award from the San Bernardino chapter of the National Association for the Advancement of Colored People (NAACP). She also served as co-editor of the book titled "African American Scenebook."
As a director, some of her past productions include "THE WIZ," "Novio Boy" and "HAMLET: the artist formerly known as PRINCE of Denmark." She also guest directed "Intimate Apparel" at the University of California, Riverside in 2010 and "Ma Rainey's Black Bottom" at her alma mater of Illinois State in 2007. Her original production of the hip hop opera "Keep Hedz Ringin'" by Rickerby Hinds was a finalist at the American College Theatre Festival in Utah and presented as part of the NYC Hip Hop Theatre Festival in 2002.
The primary purpose of the College of Fellows of the American Theatre, which serves as an autonomous nonprofit organization, is to promote and encourage the highest standards of research, writing and creativity in educational and professional theatre through honoring distinguished service and notable accomplishment by individuals of recognized national stature.
Visit the College of Fellows of the American Theatre website to learn more about the award and the college.For more information on Cal State San Bernardino, contact the university's Office of Strategic Communication at (909) 537-5007 and visit inside.csusb.edu.