Theatre Home Main Content
CSUSB'S BACK AND IN YOUR FACE!
From contemporary to classic, Theatre at CSUSB is back and doing what it does best!
We are breaking ground on a new season of plays… AND a new performing arts complex! So grab your hard hat (not really), pick your favorite seat in the Barnes and join us as we kick up some dust with our 2022-2023 Season!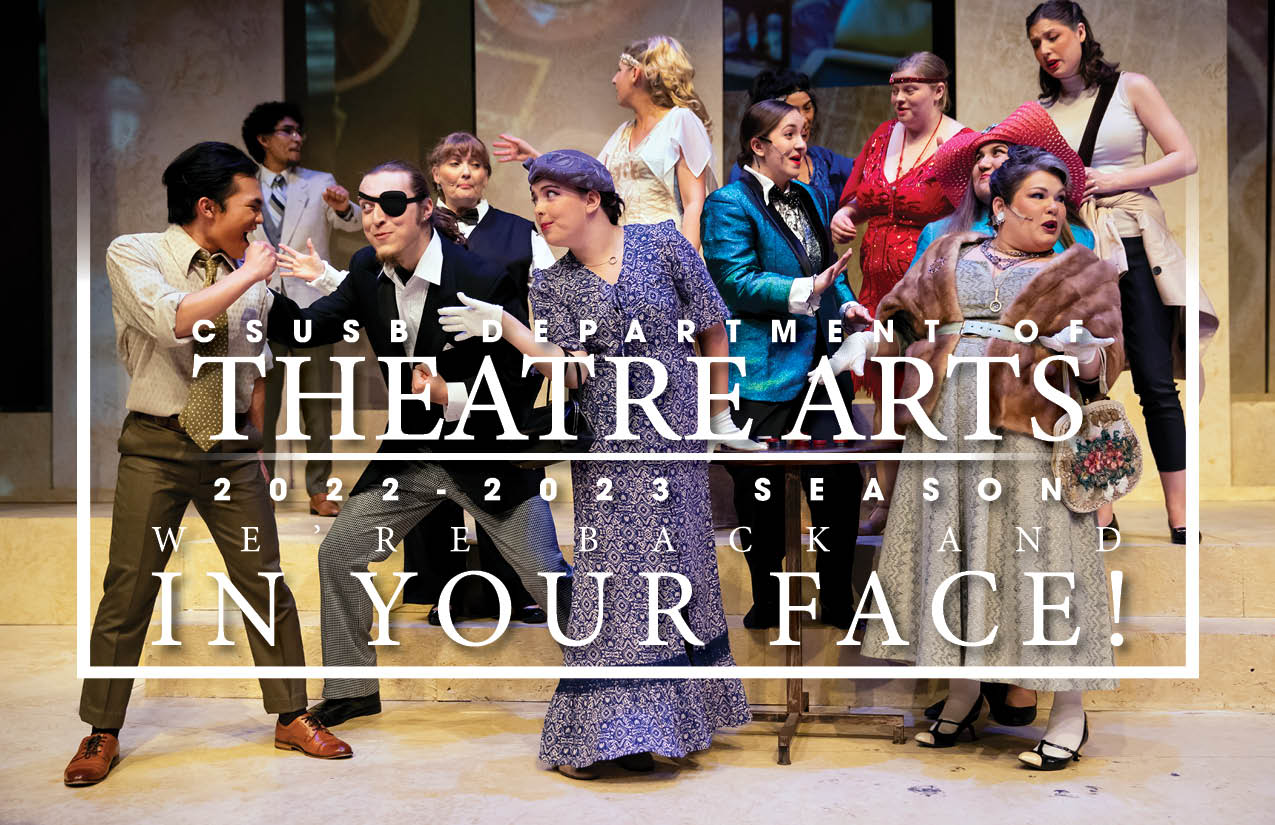 ---
The CSUSB Department of Theatre Arts
Every theatre artist must be both a critic and a creator. The mission of the Department of Theatre Arts is to provide our majors with a thorough grounding in the theory and practice of theatre. The curriculum places particular emphasis on developing aesthetic awareness of the individual theatrical arts and exploring their collaborative relationships. The program is designed to prepare students for careers in a variety of fields, including the entertainment industry, education, and business.