Theatre Home Main Content
We are open and ready to support you!
Our offices are now open and operational in an in-person format. You can also reach us by phone at (909) 537-5876 or via email at theatrearts@csusb.edu. Please keep a close watch for new announcements. Many of them, as well as several resources, can be found on CSUSB's dedicated "Return To The Pack" COVID-19/Coronavirus Information web page.
Thank you and stay safe.
The 2021-2022 Season of Light...
The season may be over, however plans are already underway for our 2022-2023 season! Stay tuned here AND on our facebook page for the most current information!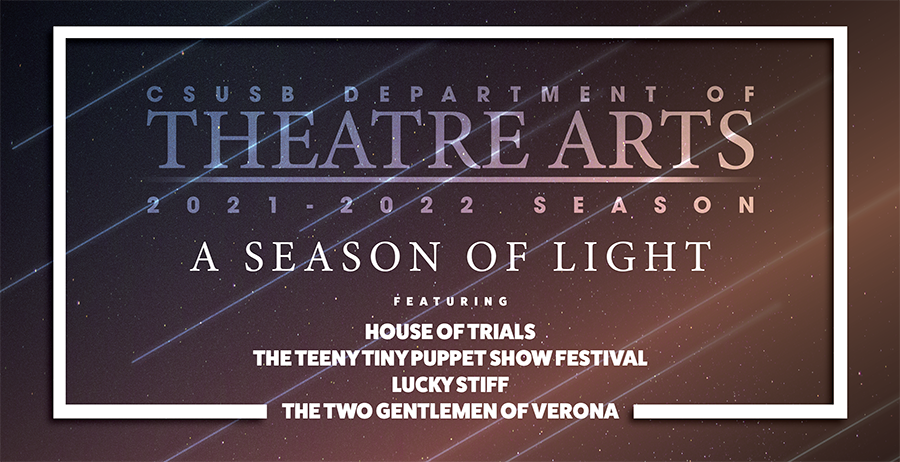 ---
The CSUSB Department of Theatre Arts
Every theatre artist must be both a critic and a creator. The mission of the Department of Theatre Arts is to provide our majors with a thorough grounding in the theory and practice of theatre. The curriculum places particular emphasis on developing aesthetic awareness of the individual theatrical arts and exploring their collaborative relationships. The program is designed to prepare students for careers in a variety of fields, including the entertainment industry, education, and business.