One mission of CSUSB is to prepare a significant number of educated, responsible people to contribute to California's economy, culture and future. The growth of Logistics in the Inland Empire and its contribution to Southern California's economy presents the need to increase awareness of logistics and supply chain management. As part of the community outreach program, we offer a course in Supply Chain and Logistics to high school students through the Cal-SOAP center at CSUSB. This course introduces to high school students the supply chains and logistics as well as tremendous job opportunities in the Inland Empire in this field. It exposes the students to application of logistics and transportation in the Inland Empire and helps them envision this field as their concentration in college. The IDS Department faculty also arrange several events and company tours every year for high school and undergraduate students.
Here is a list of previous events:
1. Transfer Workshop - Fall 2019
In this event, the Information and Decision Sciences Department hosted Chaffey College students. This event started with a campus tour followed by comprehensive presentations regarding admission and transfer requirements by CSUSB undergraduate advisors as well as presentations on all IDS undergraduate programs (SCM, Business Analytics, Cyber Security, IST) by the IDS chair. The students also participated in engaging games and had fun!
2. UPS Tour at Ontario Air Hub - Fall 2019
Students from SCM 3040: Introduction to Supply Chain Management participated in an engaging tour at one of UPSs most busiest HUBs in the nation - Ontario Air Hub. This tour was arranged by instructor Leonardo Medina. The objective of the tour was to bring the supply chain theories to life. Students witnessed the e-commerce lifecycle and participated in a panel of UPS guest speakers from human resources (HR) to engineers personnel. The engineers provided deep insight into the business operations and cutting-edge automation, while HR professionals explained how CSUSB students can begin their careers at UPS. 
Below are some student testimonials:
"I didn't know that how much digitization and mechanisms are used in just this hub that we visited"
"Whatever background you have you can have a future in any department at UPS" 
"The UPS tour was a good learning experience. It offered us the ability to network with staff to potentially build a career in the management field." 
"I think this UPS trip is very meaningful. The professor also combines theory and practice. I think this is a very good course."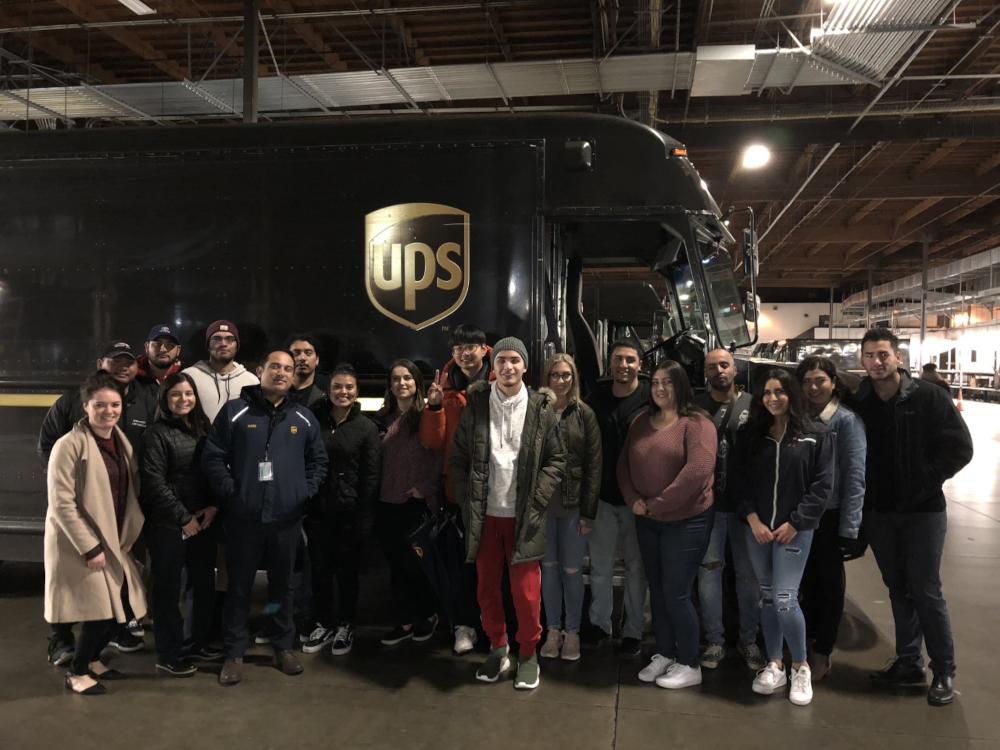 3. Summer Logisitcs High School Students BootCamp at CSUSB - Summer 2019
High school students participated in the Logistics bootcamp instructed by Leonardo Medina and joined an engaging tour of Amazon warehouse in Ontario, CA.