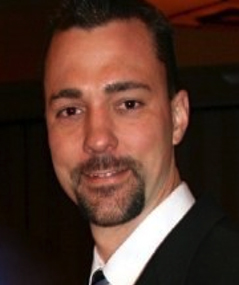 Title: Adjunct Professor, College of Business and Public Administration
Teaching

Ron Mowry is an expert in global supply chain management and leadership. In addition Ron has facilitated courses in many other fields of study including; organizational communication, virtual team collaboration, global business relationships, ethics, business data analysis and organizational strategy.

Research

Ron Mowry has contributed research to the logistics industry and has been cited by the Society of Human Resource Management (SHRM) for his work in the field of driver retention and development in the transportation industry. Ron's current research focuses on the relationship between constant Internet connectivity, technology related stress and the potential implications for business leaders.

Business/Consulting

Ron Mowry has consulted many business schools and universities regarding course design and customer experience improvement. In addition Ron serves on the advisory board for a non-profit cemetery in California, and is frequently asked to assist on transportation related projects within the trucking sector.

Professional Service

Ron Mowry is a veteran of the transportation and logistics industry. Ron currently holds a leadership role with an American based international online retailer. Previously Ron worked for over 20 years in transportation and is considered an expert in the field of Less Than Truck Load (LTL). Ron incorporates Servant Leadership and Lean based methodology in his leadership role.

Awards/Recognition

Ron Mowry has received several awards and recognition related to the field of supply chain management and transportation facilitation. Ron specializes in turn around operations and employee engagement improvement. Ron has been recognized for his contributions to leadership thought and business improvement.

Personal

Ron Mowry is a strong advocate for connecting modern day business topics to university curriculum. Ron believes that it is important to prepare future leaders by facilitating learning that will translate directly to core competencies, utilized in today's competitive environment.