After almost three years of construction, the Santos Manuel Student Union North opened its doors to students in spring 2022. The 120,000-square-foot, $90 million facility took years of preparation and coordinated efforts with many CSUSB staff members on campus. With the construction project now complete, the SMSU would like to highlight the CSUSB staff members whose coordination and expertise were instrumental in the construction of SMSU North.   
The three key individuals that spearheaded this project were Anthony Roberson, Leatha Elsdon, and Sam Cost.  Anthony Roberson served as the voice of the students as the associate director of operations for the Santos Manuel Student Union.  Anthony was responsible for project coordination and SMSU operations management for the expansion. His leadership, cooperation and planning were vital to the execution of the SMSU expansion project.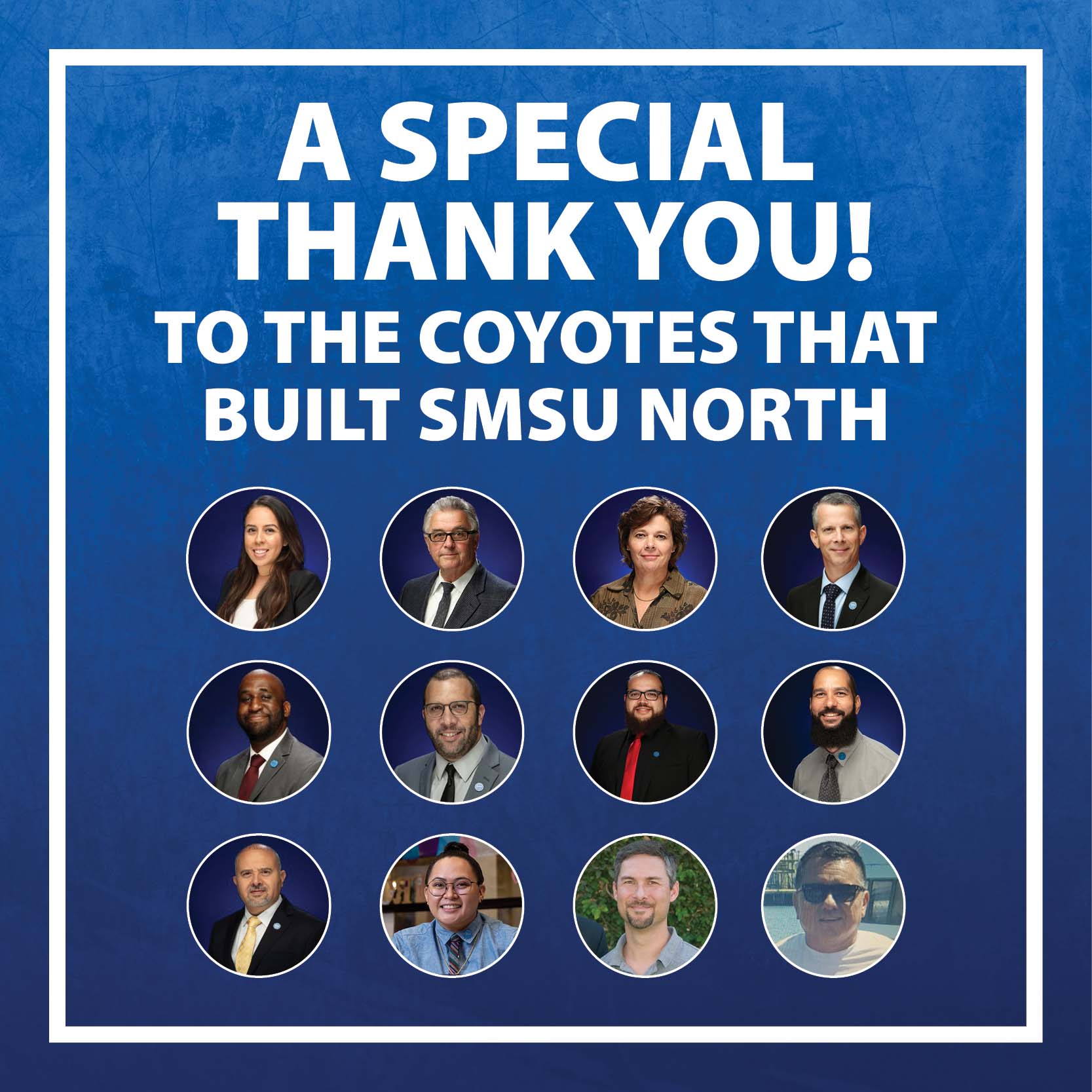 Facilities Planning, Design, Construction and Sustainability, led by Sam Cost, project manager, and Leatha Elsdon, executive director, oversaw facilities project management and coordination. These individuals worked closely with the SMSU team and outside entities to ensure the project ran seamlessly. 
Rich Strawter, computer technician for the SMSU, oversaw the management and coordination of the IT setup and layout for the building. Bruce Hagan, director of technology operations and cloud services at Telecommunications & Network Services, and Gerardo Garcia-Sotelo, operating systems analyst for Enterprise & Cloud Services, were essential in the planning and consulting of the building's IT design. Dave Hatch and Martin Garcia, network analysts for Telecommunications & Network Services, also had an important role in consulting with the SMSU team for the building's IT and networking efforts.  
Mario Orellana, audio visual specialist for SMSU Operations, and James Trotter, assistant director of Academic Technologies and Innovation, worked to design the building's audio-visual layout. Their coordinated efforts were especially important for the building's 1,200-square-foot conference center, which will host some of the largest events on campus.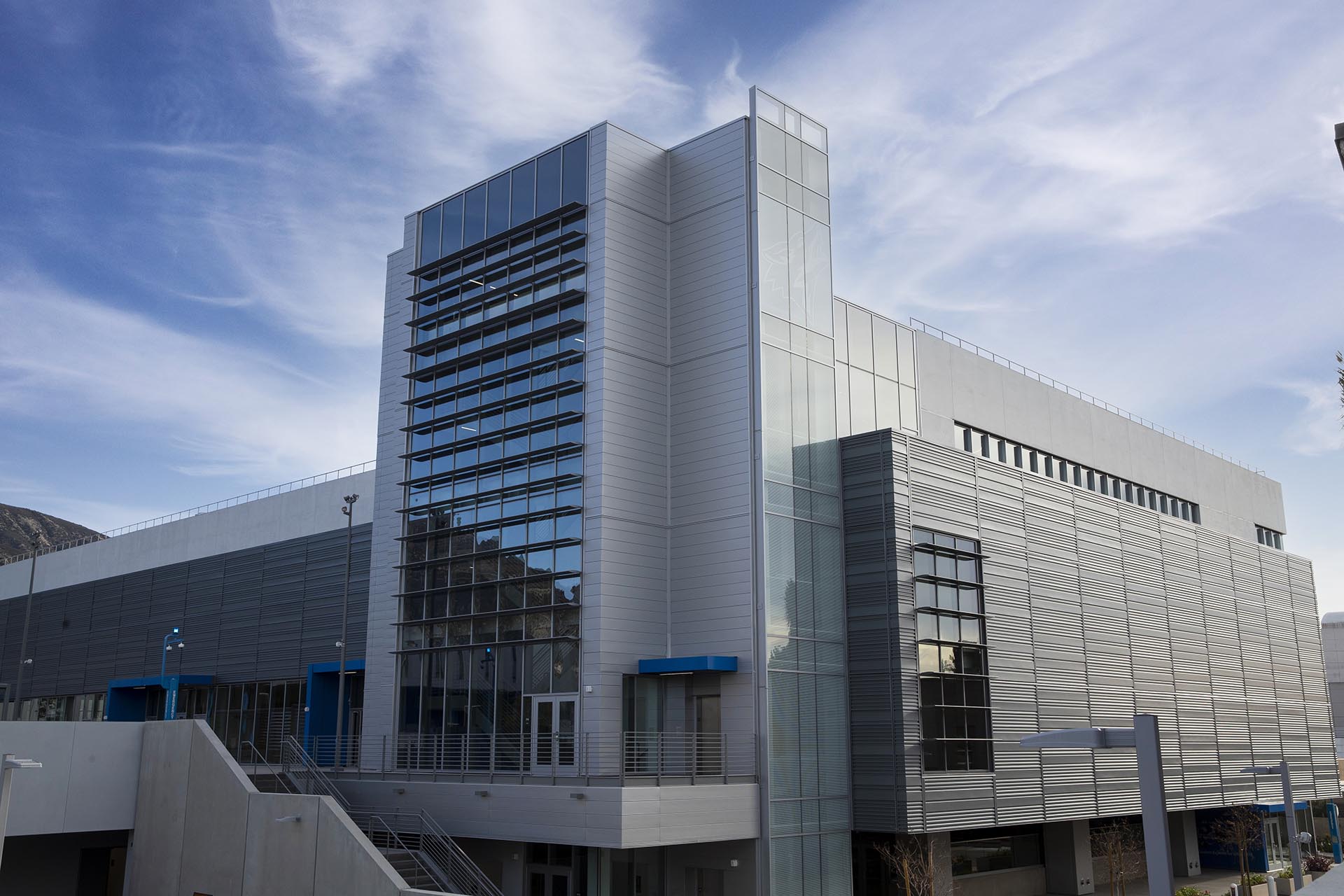 Kimberly-Anne Anacleto, graphic designer for SMSU Marketing, was responsible for designing SMSU North graphics and signage. She also worked in coordination with Roberson to design wall graphics for the first and third floor. 
Jessica Madrigal, services coordinator for SMSU Operations, had a key role in building operations consulting and project planning. She was also integral to the planning and coordination of the SMSU North Grand Opening Ceremony in her role as committee chair. 
Please join us in thanking and congratulating them for their hard work and dedication to this project.
For more information on SMSU North, visit the Santos Manuel Student Union Website.