Research, writing and mentoring define focus of political science professor
Meredith Conroy, CSUSB associate professor of political science, can trace her interest in gender and politics —a key focus of her prolific research — to a college internship in 2004. As an undergraduate student at Whittier College, "I thought I wanted to be a journalist, so I took a study abroad internship at the Associated Press (AP) in London – AP Television News."
Assigned to the entertainment division, "I really wanted to cover politics, so I used to spend a lot of time upstairs with the politics people and reading the wires. I was there in the fall semester and I was consuming a lot of presidential news," she recalls. "John Kerry and George W. Bush were running, and having just taken a course on gender and media, it was obvious to me that everything Bush and Kerry were doing and how the media covered it had everything to do with their manhood and how masculine they were – it was performance.
"I'd see images of Bush chopping wood and throwing footballs and John Kerry skiing and doing his version of masculinity, and thought, 'This is fascinating.'" She began saving newspaper clippings about which candidate was a more effective leader and sent her undergraduate advisor an email. "She said, 'You know you can study that. That's what academics do. They study how candidates are covered in the media.'"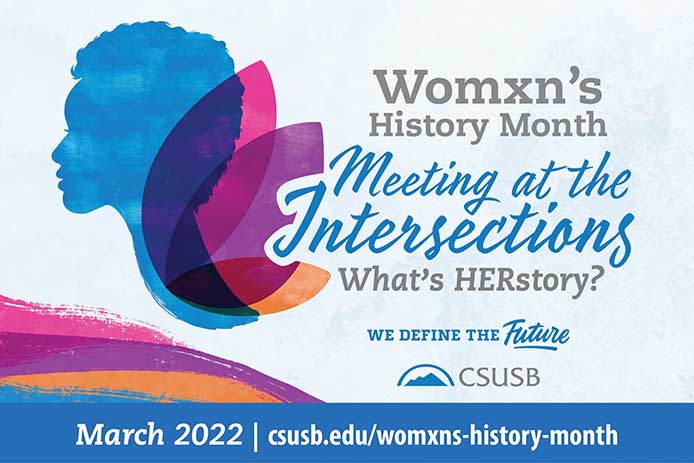 That's where the idea of her first book – "Masculinity, Media and the American Presidency"– published in 2015, was born. She was intrigued by the way the media placed "two candidates in conflict, called 'gender-conflict framing.' You have two men, and the media frame one as masculine and one as feminine to fit into these conflict forms of media reporting. It's always winners versus losers." 
The same issue arose leading up to the 2020 election between Republican incumbent Donald J. Trump and then-Democratic candidate Joe Biden, where masculinity was an aspect of both candidate's campaign ads. According to Conroy, Biden tried to show that Trump's version of masculinity is bad and that "a real man takes care of the people around him," she says. "I don't think they were trying to 'unman' or feminize their opponent, but there was definitely a conversation of whose version of masculinity is better for the country," she notes. 
An expert on political behavior, Conroy joined the CSUSB faculty in 2013. Her gender research has led to two more academic book offerings. She co-authored "Sex and Gender in the 2016 Presidential Election" in 2018 and "Who Runs? The Masculine Advantage in Candidate Emergence" in 2020.  
And she's had the opportunity to write for a non-academic audience as a regular contributor to FiveThirtyEight, an award-winning website that uses statistical analysis to tell stories about elections, politics, sports and science, co-founded by the site's editor-in-chief and ABC correspondent, Nate Silver.  
Long a fan of Silver, Conroy noticed a tweet by FiveThirtyEight managing editor Micah Cohen in late 2015 that said the site was "looking to partner with academics and to 'send me your pitches,'" she said.  "As soon as I saw it, I said, 'This is what I'm doing on my Christmas break.' I already had an idea." Not surprisingly, that idea originated in one of her classes. "I had been teaching a course on the presidency and a question came up in class – 'If the president signs an executive order, can the next president undo it?' I thought, 'Yeah, that's a good question.'"  
She spent the winter break collecting all the pertinent data she could ("a lot"), organizing it in spreadsheets and creating charts. "I sent [Cohen] an email and said, 'Here's the hook, here's the data, here's the findings and here's the takeaway. He wrote back and said, 'This is a great idea.'"
Since that article was published in 2017, Conroy has become a regular contributor to FiveThirtyEight, with nearly 50 in-depth analyses of topics ranging from "Who's Running the Best Campaign Ads" and "How Cancel Culture Became an Issue for Young Republicans" to her most recent, "Is Trump's Hold on the GOP Still Strong?"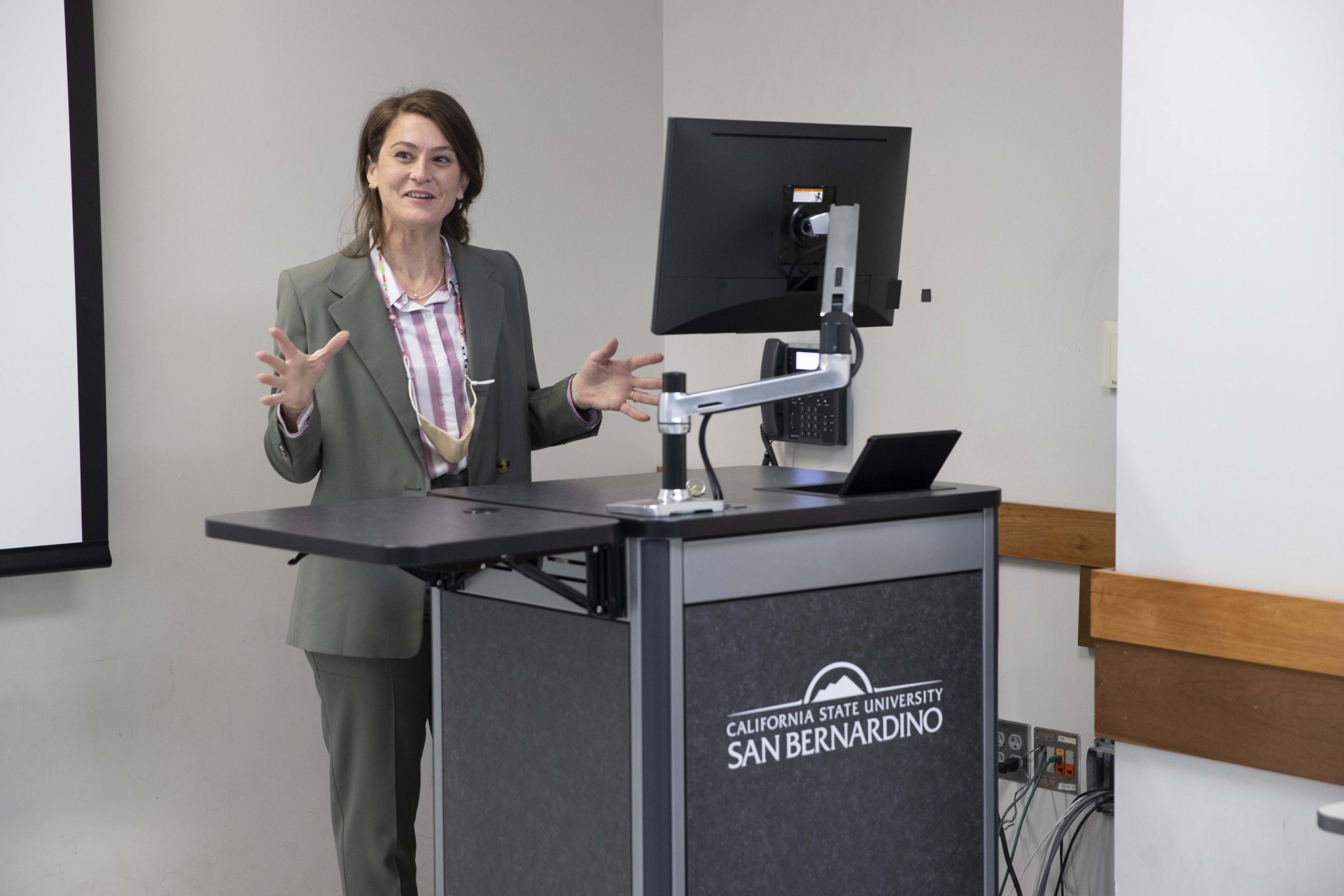 While her contributions to the site have required extra effort, Conroy says it's improved her teaching and her research. "One of the things I try to do in my teaching is more applied learning," she says. "For example, we'll study how endorsements matter in elections. Then we'll  go to the computer lab and sit down and look at who was endorsed by who and how that helped. It has made a big impact on my students' learning. These resources help students understand concepts better, and that's one of my goals.
"At CSUSB, a student goes to school to learn, but they also go to figure out how their degree can help them do the next thing," she adds. 
Conroy has worked closely with CSUSB's Office of Student Research to secure funding for students working with her on research projects, where they have the opportunity to hone skills including research design, data production and research presentation. She was recognized for her commitment to her students' success with the Faculty Research Creative Activities and Mentor Award in 2020-2021. "Being at a university like CSUSB is about finding opportunities for students to learn and grow," she says.
While much of her research has focused on the media, gender and politics, Conroy plans to return to a longstanding interest and explore the impact of the internet on the political landscape. "I don't know if we completely understand how the internet affects us. I want to study how it creates social capital and how it creates community, and in turn, how creating community contributes to trust and also distrust. For the next several decades of politics in the U.S., trust is going to have a big impact on how things go."