Three-time alumna helps students navigate college
Although college seemed out of reach growing up, Sharon Velarde Pierce defied all odds and graduated three times from CSUSB, earning her bachelor's in public administration in 2013, her MPA in 2014, and her Ed.D. in 2017. Velarde Pierce took her first college course at almost 36 years old to be an example for her own children.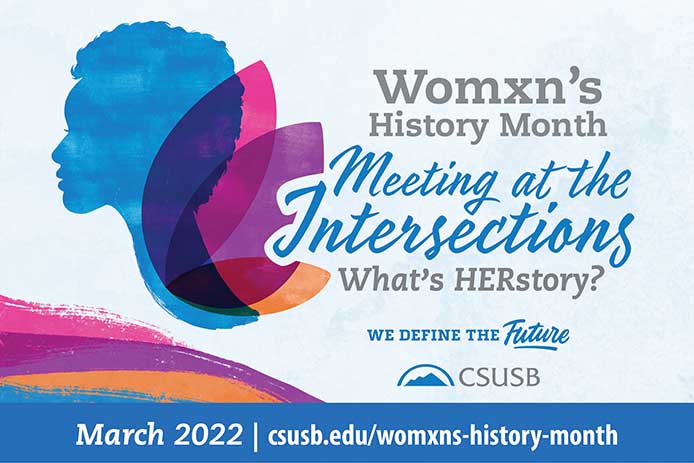 Now a CSUSB assistant professor of public administration, the public administration undergraduate coordinator and the principal at Lighthouse Christian Academy, Velarde Pierce strives to be a role model where she can mentor students who are first-generation like herself.
Her passion for guiding students, she says, stems from her own struggles as a first-generation student. Velarde Pierce's research interests include educational leadership, particularly with Latina women, noting the importance of representation.
CSUSB is celebrating Womxn's History Month with the theme "Meeting at the Intersections: What's HERstory?" The term "womxn" is used as an objection to the patriarchal idea that womxn are an extension to men and the inclusion of all womxn go beyond just cis-women.