CSUSB history major holds Ancient Egyptian internship at Digital Giza Project through Harvard University
During the 2020-21 academic year, Erika Kelley, junior and public history major at Cal State San Bernardino, has been interning at the Digital Giza Project through Harvard University.
The Digital Giza project has been making the Ancient Egyptian Great Pyramids of Giza and their associated cemeteries (now 4,500 years old) come to life through 3D modelling and accessible archaeological archives. This prestigious project is used by Egyptologists, teachers and kids to learn about the history, society, religion, and, of course, the wonders of Ancient Egypt.
Kelley has been an integral member of the Giza Project team, helping to develop the "Giza at School" function in order to streamline and organize classroom resources for K-12 teachers. She chooses and organizes the most helpful photos and 3D models related to topics about Ancient Egypt, such as mummification, daily life and pyramids. 
"Volunteering with the Giza Project has been an incredibly gratifying experience," Kelley said. "Through my work, I have been able to learn so much about the history of Giza, the people who lived there, and the archaeology of the area." 
As a public history major and future Egyptologist, this internship will help her achieve her goals.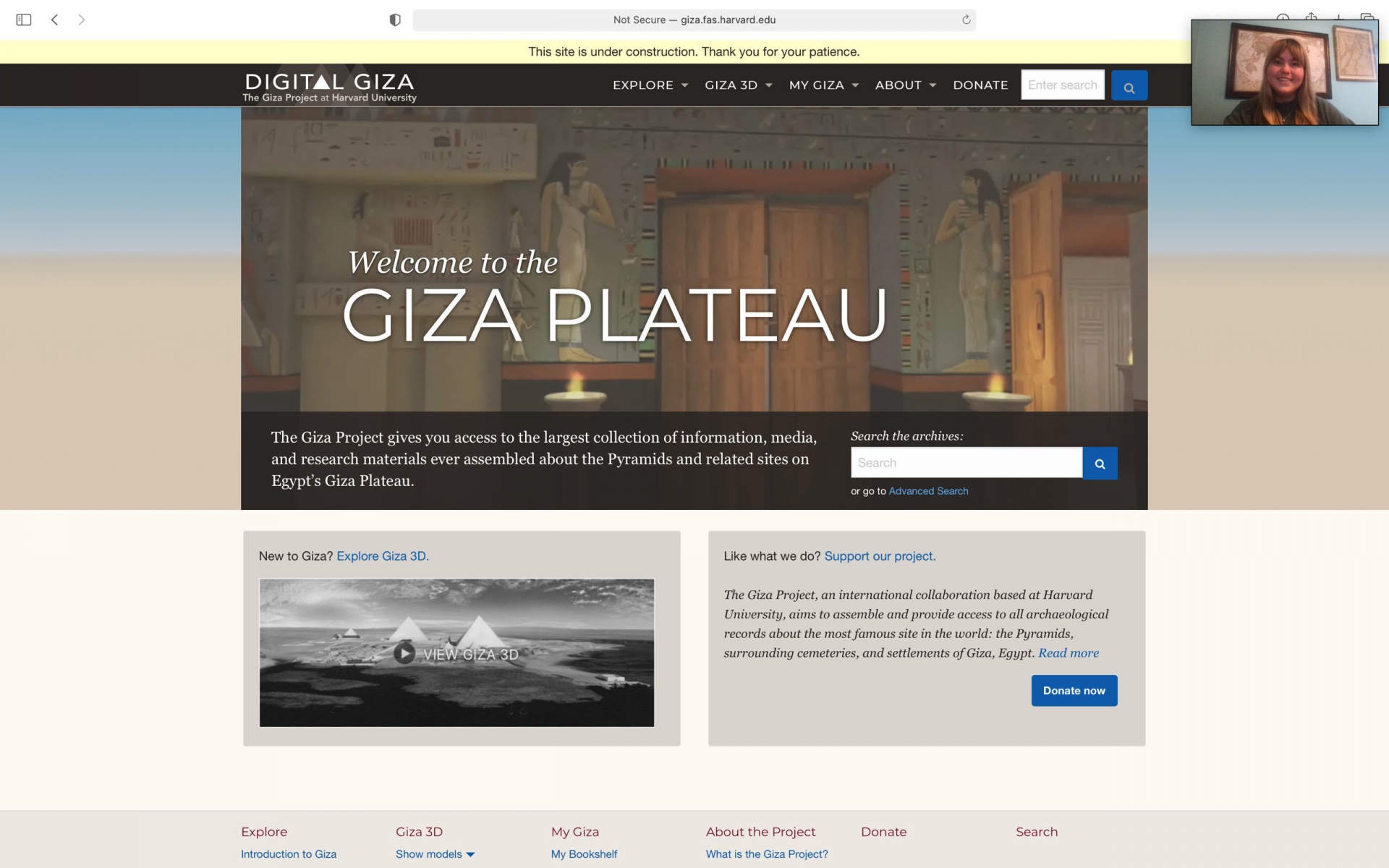 "Working with the Giza Project has been extremely helpful for my future educational and career goals. It has given me unique perspectives that I couldn't get in the classroom," she said. "In addition, I have met many graduate students working towards becoming Egyptologists like myself. Hearing about what graduate school is like for them helped me gain a better understanding of what I can do now to prepare."
Her internship ties in closely with CSUSB's expanding program in the study of Ancient Egypt as well as its prestigious undergraduate degree in public history, which successfully prepares historians for careers.
"We are very proud of Erika and all that she has achieved," said Kate Liszka, CSUSB's Benson and Pamela Harer Fellow in Egyptology and associate professor of history. "It's great to watch our students bring history to life and make an impact on all education."