Health Professions Advising Center Team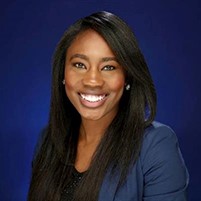 Crystal Otubuah, Ed.D.
As the Health Professions Advising Center (HPAC) Coordinator, Dr. Otubuah (Dr. O) aims to lead students to their career calling. She believes we each have a purpose, and her calling is to help others discover who they are and propel them into the individuals they have always aspired to become.
Dr. O is an alum of CSUSB and has a Bachelor of Arts degree in Sociology. She also holds a Master of Science in College Counseling & Student Development and a Doctor of Education in Higher Education Leadership from Azusa Pacific University. Her research centers on creating systemic change in higher education through decolonization practices. She is committed to creating liberatory, equitable, and inclusive environments utilizing antiracist, culturally sustaining pedagogical approaches and advocates for students from minoritized communities.
As a Gallup-Certified Strengths Coach, Certified MBTI, and Strong Interest Inventory Practitioner, she uses anti-deficit frameworks from creating policy to advising. She encourages each student to manifest their untapped potential by applying their strengths. Each signature strength groups areas of talent that help us determine how we best operate in the world. Her Top 5 CliftonStrengths are: Activator | Input | Connectedness | Learner | Restorative
Students, if you are ready to join her on the journey to self-discovery, Dr. O looks forward to helping you actualize your personal and professional career goals within the health profession!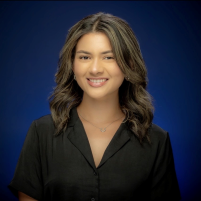 Jahdai Hernandez | Lead Pre-Health Peer Advisor
Major: Kinesiology        Concentration: Allied Health
As a senior majoring in Kinesiology: Allied Health, Jahdai Hernandez is impassioned and eager to guide students through discovering their occupations in health professions. 
Her discipline and desire to reach her goals are strongly rooted in her personal pursuit of becoming the healthiest version of herself. Being a Hispanic woman played a dominant role in recognizing her area of interest for research for her master's education. Jahdai aims to pursue a master's in Nutrition to become a sports dietician and help athletes maximize their performance and balance their hormones through what they consume. She believes that women are given an insufficient amount of information on the role hormone levels play in menstrual health and its relationship to athletic performance. 
Jahdai has been involved in many positions on campus. She has worked in the exercise physiology laboratory as an intern, is currently a Resident Assistant for our housing facilities, and has held an executive position for the Alpha Phi sorority, Kinesiology Student Association, and the Medical and Pre-health Student Society.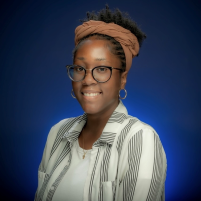 Ayanna McAlister | Pre-Health Peer Advisor
Major:  Biology   
As a third-year Biology Pre-med student striving for a career in the medical field, Ayanna McAlister is passionate and dedicated to helping students on the path to health professional careers.
Her motivation and agility alone have kept her spearheading her goals, and this is due to her culture/ethnic background and identity. Ayanna aspires to attend Medical school and study to become an OB/GYN. This has been her career goal since childhood, especially after noticing the bias within the healthcare industry towards non-Black women and Black birth rates.
One of Ayanna's favorite accomplishments so far is the professional connections she has built within each student-related department on campus. Having that sense of comfort of knowing wherever she goes on campus, she can reach out to people and have connections with staff and resources helps her succeed as a student.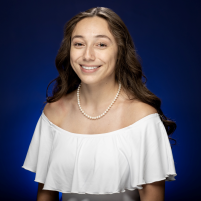 Gwenevere Zuniga | Pre-Health Peer Advisor
Major: Psychology        Concentration: Biopsychology 
As a transfer student pursuing a bachelor's degree in psychology, Gwenevere Zuniga is dedicated, thrilled, and enthusiastic about helping students interested in pursuing a career in the health profession. 
Her interest and fascination with behavior and functions of the brain have inspired her to pursue a career goal as a neuropsychologist. Her cultural background has encouraged her to help bring assurance, encouragement, safety, and comfort to concerns about mental/behavioral health in the Hispanic community. 
One of Gwenevere's favorite accomplishments so far from her time as a student at CSUSB is receiving her associate degree in psychology from Victor Valley College. She started attending CSUSB in the spring of 2023 and this gave her the chance to branch out and explore opportunities and activities here on campus. Gwenevere looks forward and is excited to continue to see the different opportunities on campus and grow as a student.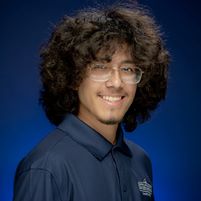 Johnny Garcia | Pre-Health Peer Advisor
Major: Chemistry        Concentration: Biochemistry
As a second-year Biochemistry pre-med student, Johnny Garcia is driven to make an impact on his community. Not only does he plan on making an impact on his future patients as a physician, but also by helping his fellow students create and understand their path toward their desired health professions.
His drive is mainly due to his culture and background. As a proud Chicano born and raised in SoCal, Johnny aspires to create an environment in which his community can comfortably see a physician to not only get medical treatment, but to connect with on a more personal and cultural level. He would like to break the negative stigma that people of color have when it comes to seeing a doctor. Johnny hopes to reside in the Inland Empire and attend medical school to further decide on a specialty.
One of Johnny's favorite accomplishments at CSUSB is the personal growth he has accomplished. Being able to refine his work ethic, public speaking, confidence, time management, mental and physical healh have all helped Johnny improve on the foundational skill-set that is necessary in the medical field.
Administrative Support Staff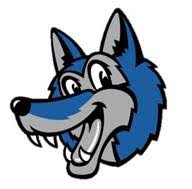 Clayton Okafuji | Administrative Assistant
Bachelor of Arts, Mathematics | California State University San Bernardino