Scholarly/Creative Activities
Faculty and students from the Counseling Program are involved in various scholarly/creative activities that contribute to the field of education and counseling. In many cases, students are able to expand on their course assignments by further developing their ideas through research or often support and collaborate with faculty members. These opportunities to gain research experience allows for students to develop greater awareness about the importance and relevance of transmitting research to practice and potentially supporting the educational trajectory of students interested in pursuing a doctoral degree. We share below more information about recent scholarly/activity creative activities from our faculty and students within the Counseling Program.
Edwin Hernandez, Michelle A. Myers, & Alex Ojeda
This book chapter focuses on Latinx youth who have been pushed out of traditional schools in the United States as a consequence of school suspension and expulsion policies.
Edwin Hernandez, Enrique Espinoza, & Jewel Patterson
This phenomenological study draws on semi-structured interviews with thirteen school counselors to explore their experiences in advocating towards more equitable practices, specifically as it pertains to the removal of school police and school resource officers that contribute to the psychological and physical harm of many Black, Indigenous, and Students of Color. This study offers some implications for professional school counseling organizations, counselor educators, and school counselors to inform their anti-racist pedagogy to dismantle racialized punitive practices in schools.
Edwin Hernandez & Johanna E. Ortez
This study attempts to understand how a continuation school engages with 9 Latinas and how they attempt to improve their conditions and opportunities in this marginalized sector that is overrepresented with racially minoritized youth. This study offers recommendations for continuation high schools on how to engage and support the educational aspirations of Latinas.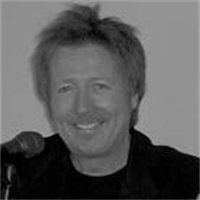 This case study documents a narrative counseling relationship with an adolescent residing in a post- juvenile hall residential facility where I worked as a life skills counsellor. The contents of his problem story included being molested, becoming homeless, having to forcibly witness his brother's rape by his step-father, and being exposed to the use and selling of drugs at an early age, the latter being what had landed him in a juvenile detention centre.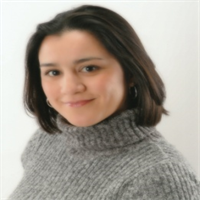 Gilles Deleuze's concepts of 'lines of force' and 'lines of flight' are related to Foucault's analytics of power. A personal story is used to illustrate these concepts. In this story an intergenerational narrative of resistance to gendered discourse through the pursuit of education and through becoming educators of others is told.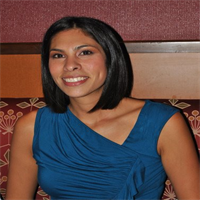 Focusing on "re-membering" practices is new to grief counseling. Traditional approaches to grief counseling are guided by the concepts of stages or tasks, usually to move the person toward accepting the reality of loss and to "say goodbye" to their deceased loved one. This alternative approach to grief counseling, driven by social constructionism and the narrative perspective, works to keep dead loved ones close and their voices alive. Here the process of a grief counseling group for students at middle and high school levels based on these principles is outlined along with some preliminary responses from participants