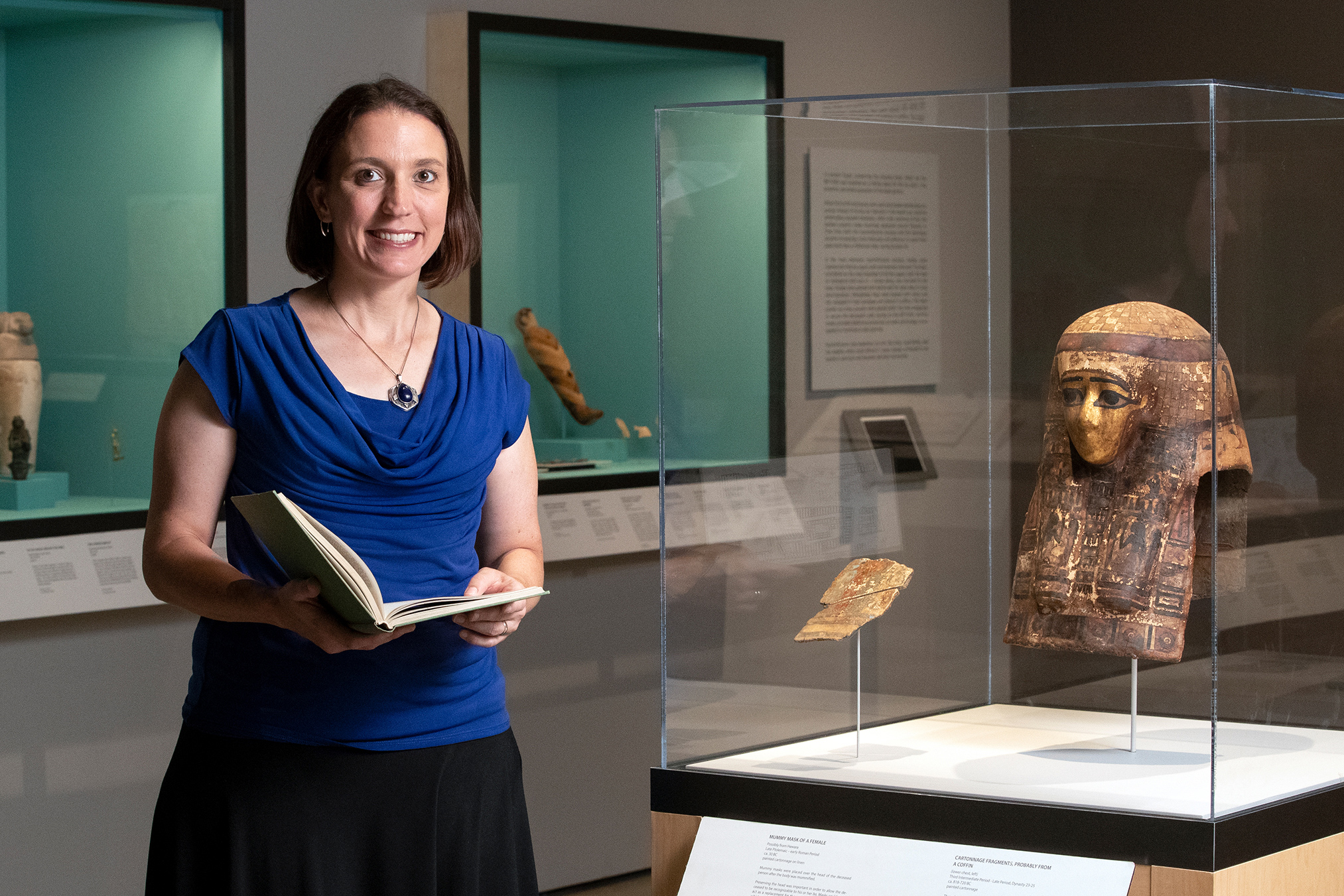 Kate Liszka, Ph.D.
Kate Liszka is an associate professor of history and the Pamela and Benson Harer Fellow specializing in Egyptology, CSUSB's first-ever fully endowed faculty fellowship.
Liszka is interested in all things ancient and archaeological, but her specific research focuses on ancient Nubians interacting with Egyptians and the Egyptian government. Ancient Egypt is more than a history subject for Liszka. It's also a great means of learning about where the world has come from, she said.
She also directs the Wadi el-Hudi Expedition to the Eastern Desert of Egypt. This archaeological and epigraphic project looks at ancient Egyptian mining activities, their organization, and individuals who participated in them, especially in light of ancient ethnicities.
In the winter of 2019, Liszka led five CSUSB students there to do some archaeological work. During this study abroad, students helped make 3D models of 11 archaeological sites. They also traveled all over Egypt seeing dozens of other archaeological sites, trying new foods, and experience modern Egyptian culture.