2019-20 CSUSB Featured Events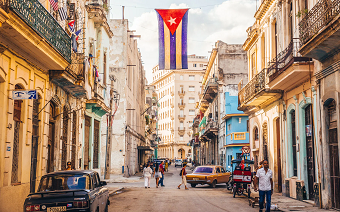 500 Years of Crossed Histories (1519 - 2019)
by Dr. Emmanuel Vincenot
November 20, 2019
2:00pm - 4:00pm
This presentation will be in English.
Dr. Emmanuel Vincenot will also be presenting in Spanish on November 19, 4:00 - 6:00pm, La Havana Cumple 500 Años: Historias transatlánticas de una ciudad entre dos mundos (1519-2019), in Student Union 215-218 (Fourplex)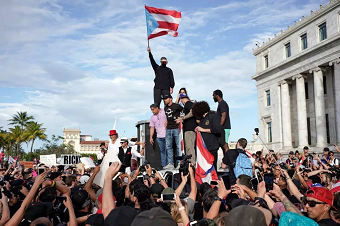 Theatricality of Resistance in Puerto Rico
Guest lecture by Dr. Grace Dávila
November 21, 2019
4:00pm - 6:00pm
UH-042
Grace Dávila-López teaches Spanish, Theater, and Culture in the Department of
Romance Languages and Literatures at Pomona College. She specializes in Puerto Rican theater and has published in well-known theater journals such as Latin American Theatre Review, Conjunto, and Gestos (1986-2015); the last of which she was a founding member and associate editor. As a resident of Southern California, she is interested in the work of the Latino Theater Company and the Los Angeles theater scene.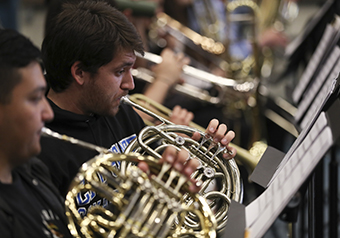 Fall Music Performance: Chamber Music
December 2, 2019
7:30pm - 9:30pm
PA 102
The CSUSB Department of Music Presents our Fall Music Series. This performance is eligible for Music 180 & 998 class credit (per syllabus). Join us in the Performing Arts Recital Hall, PA 102 for a performance not to be missed!
GET TICKETS: cal.csusb.edu/music
OR at the Music Box Office, PA 145 - Hours: 1:00-4:00 PM, Monday-Friday / (909)537-7516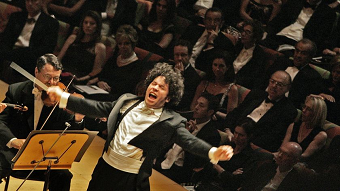 LA Philharmonic at Walt Disney Concert Hall
December 15, 2019
8:30am - 5:06pm
Los Angeles, CA
Join us for this very special concert of the Los Angeles Philharmonic in the beautiful Walt Disney Concert Hall. Experience a dynamo play the quintessential Romantic piano concerto. Trifonov has the reputation of taking a beloved classic like Tchaikovsky's popular Piano Concerto and imbuing it with fresh new life. L.A. favorite Michael Tilson Thomas also leads Copland's Third Symphony, built on the composer's stirring Fanfare for the Common Man.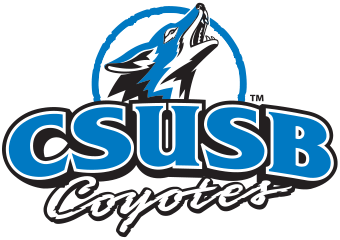 2019-20  Men's & Women's Basketball
Saturday, January 11, 2020 @ 3pm vs. Cal State LA - Join Us for the game.  All CSUSB Alumni and their familles are invited for an evening of exciting basketball competition and networking.   Come and tailgate with the Retirees Association...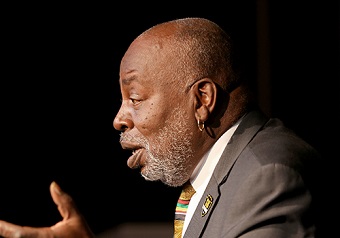 2019-20 Pioneer Breakfast sponsored by BFSSA
Friday, February, 28, 2020 - 9:00 am at SMSU $25 per person or $300 per table
Contact: Anthony Roberson @ 909.537-7198
Additional Coming Events at CSUSB
Nov. 22 – Coyote Music Society Showcase, 7:30 p.m. to 9:30 p..m., Performing Arts 102
Nov. 24 – Ziplining, 10 a.m. to 5 p.m. in Wrightwood, Contact: Recreation & Wellness
Nov. 25 – Sant Khalsa book signing & lecture, Noon-1:30 p.m. , RAFFMA
Nov. 26 – Music Department Holiday Gala, 7:30 p.m., Performing Arts 102
Nov. 27 – Celebration of Kwanzaa, 1 p.m. to 3 p.m. ,SMSU Center, No. 202E
Nov. 28-Dec. 1 – Grand Canyon Camp & Explore; Contact Recreation & Wellness
Nov. 29-Dec. 1 – Zion National Park & Explore; Contact Recreation & Wellness
Dec. 2 – Campus Community Blood Bank, 8 a.m. to 5 pm., Pfau Library walkway and Mall A
Dec. 5 – Sinatra in Palm Springs film documentary, 6:30 p.m. to 8:30 p.m., Oliphant Auditorium